Con Call of Duty: Modern Warfare y Call of Duty: Warzone entrando su semana final del evento de Halloween, los desarrolladores han decidido actualizar las playlists de ambos juegos.
Today's playlist update is now live across all platforms!#ModernWarfare
- Removed Zombie Royale button (still accessible via Warzone menu)
- Added Snipers Only (TDM)#Warzone
- Halloween BR Solos is now BR Monster Quads
- Removed Juggourdnaut Royale
- Added Plunder: Quads

— Infinity Ward (@InfinityWard) October 27, 2020
En Warzone le decimos adiós a Halloween BR Solos, reemplazado con BR Monster Quads, y el recientemente añadido Juggourdnaut Royale también está de salida con Plunder: Quads siendo añadido.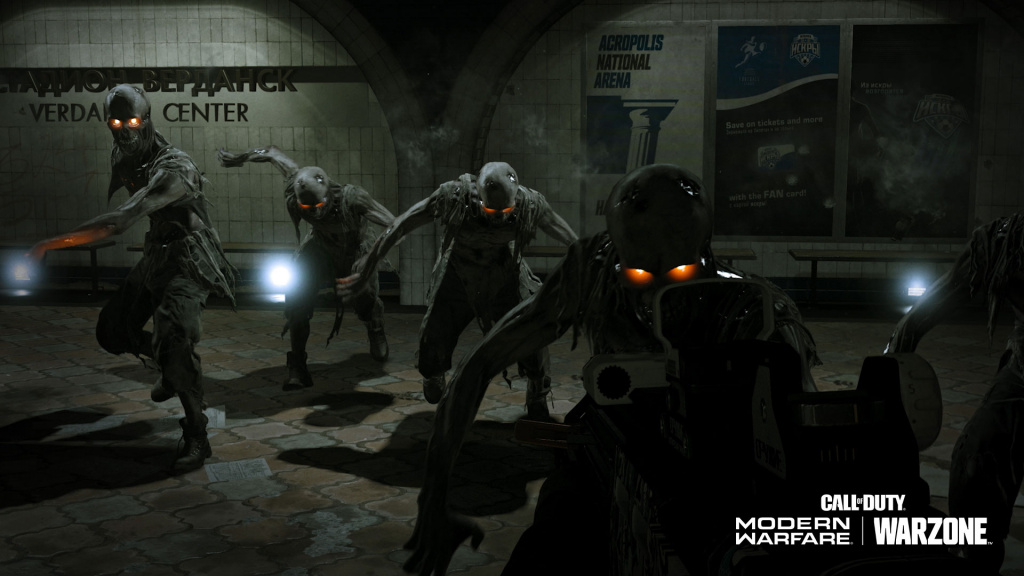 (Foto: Activision Blizzard)
En MW Snipers Only ha sido añadido lo que significa que aún no regresa el popular modo Shipment, con fans teniendo que esperar más de lo esperado para verlo de vuelta.
Actualización de playlists en Call of Duty: MW y Warzone para el 27 de octubre
Warzone:
Añadido: BR Monster Quads
Añadido: Plunder Quads
Removido: Juggourdnaut Royale 
Removido: Halloween BR Solos
Modern Warfare:
Añadido: Snipers Only TDM