Infinity Ward ha publicado una nueva actualización para Call of Duty: Warzone. A diferencia del contenido regular que la comunidad ha estado recibiendo estas últimas semanas, este parche puede parecer más confuso.
Call of Duty: Warzone sin helicópteros
Una de las novedades de dicho parche es que el battle royale ha desaparecido a todos los helicópteros sin ninguna razón aparente, aunque podemos asumir que se trata de algún tipo de bug o glitch afectando el juego cuando los jugadores deciden entrar a Zombies Royale, con la versión nocturan del mapa de Verdansk.
Warzone remueve las cabezas de calabaza
Además de los helicópteros, las populares cabezas de calabaza también dijeron adiós. En esta ocasión, los desarrolladores revelaron que un bug importante estaba arruinando su funcionalidad.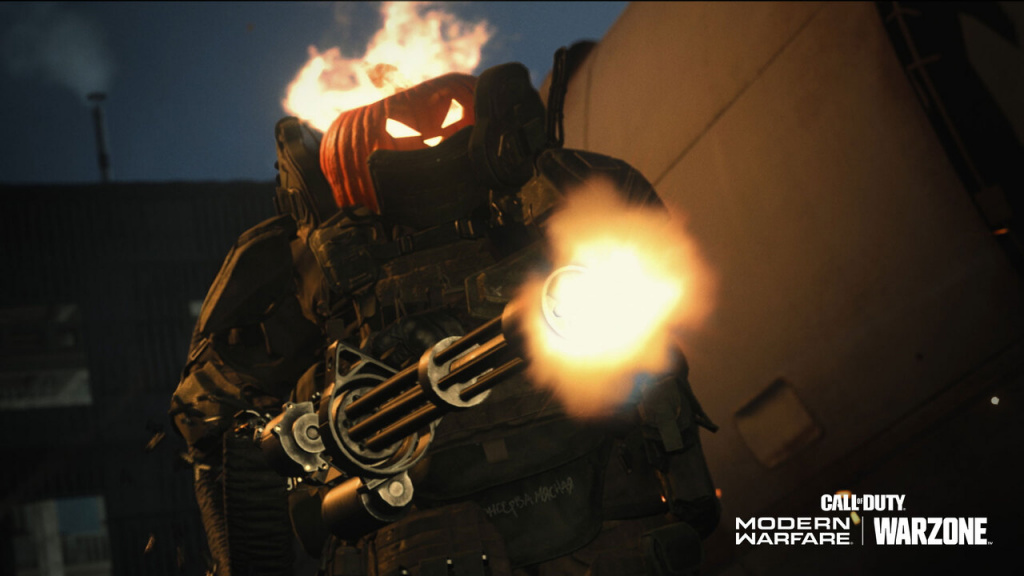 (Foto: Activision)
Estos fueron los únicos cambios que afectan el gameplay de Warzone con esta actualización; pero no todo se trató de remover, puesto que un nuevo modo de juego llegó, Juggourdnaut Royale, para tratar de meter a los jugadores de lleno en el espíritu de otoño.
Today's playlist update is now live across all platforms!
- Disabling the pumpkin heads due to a bug
- Disabling the helicopter in the night version of Verdansk#Warzone
- BR Solo Survivor
- Juggourdnaut Royale
- Plunder: Candy Collector

— Infinity Ward (@InfinityWard) October 23, 2020
Junto a este nuevo modo de juego está el BR Solo Survivor y Plunder: Candy Collector, el cual es una versión temática del clásico modo de Cash Plunder.
Todo este contenido relacionado con Halloween muy probablemente terminará el 3 de noviembre cuando el evento de Haunting of Verdansk termine, aunque no sabemos si los helicópteros y las cabezas de calabaza harán su regreso antes de que concluya el evento.