Con la actulización de Halloween para COD Mobile disponible, los jugadores pueden conseguir diversas recompensas por completar tareas y redimir códigos. Ya te presentamos
una guía para conseguir los Easter Eggs
y sus respectivas recompensas, ahora, tenemos otro código para ti, y esta vez, todo es mucho más sensillo.
Aquí está toda la información para que puedas conseguir el emote Épica "BiSH" en COD Mobile.
COD Mobile: Cómo conseguir el emote BiSH gratis
Este emote es de nivel Épico, y es uno que muchos jugadores aún no han podido conseguir, llamado BiSH.
Sin más rodeos, el código para redimir esta recompensa en COD Mobile es: BFNGZCZ5EM
Este código para el emote gratuito fue encontrado gracias a Call of Duty Mobile News, también conocido como DannyIntel.
Redeemed a New Emote with this code: BFNGZCZ5EM

Redeem the code here : https://t.co/F3FGJmyK30

But not sure if the code is working for all pic.twitter.com/yox33MXhRe

— Call of Duty Mobile News 🎃👻 (@DannyINTEL) October 24, 2020
Para los que nunca hayan redimido un código en COD Mobile, simplemente sigue los siguientes pasos:
Ve a la página para redimir códigos en COD Mobile.
Ingresa tu UID de Call of Duty Mobile.
Entre el código: BFNGZCZ5EM 
Confirm that you are not a robot by Confirma tu identidad con un código de verificación.
Ingresa al juego para reclamar tu emote gratuito.
Para los que no sepan lo que es un UID, revisen la imagen proporcionada por Activision debajo para saber exactamente dónde encontrar tu UID.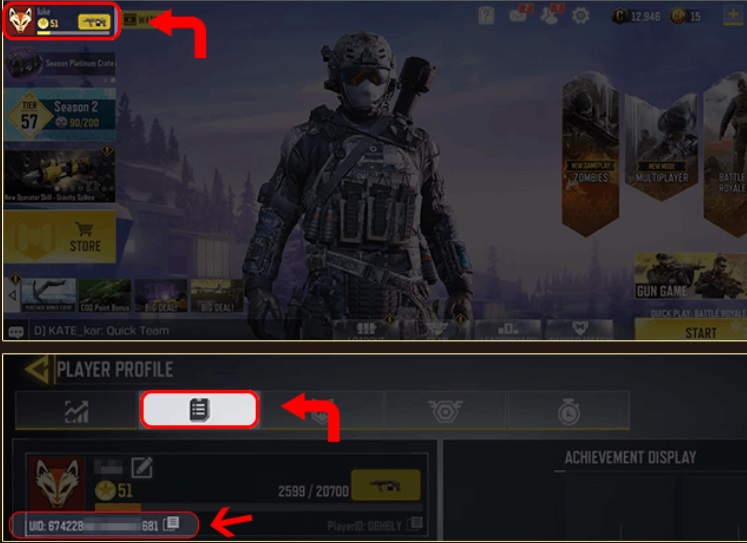 (Foto: Activision)
De momento, no sabemos por cuánto tiempo estará disponible este código en COD Mobile.
Cabe destacar: este código no está disponible en ciertas regiones.