Es desde hace unos meses uno de los títulos multijugador más populares, especialmente en las plataformas de streaming. Fall Guys es un battle royale de hasta 60 jugadores simultáneos en el que llegar el último a lo largo de un camino lleno de obstáculos y plataformas, además de empujones varios, no es nada fácil.
La tercera temporada está a la vuelta de la esquina, y por ello Mediatonic ha empezado a adelantar algo de información al respecto.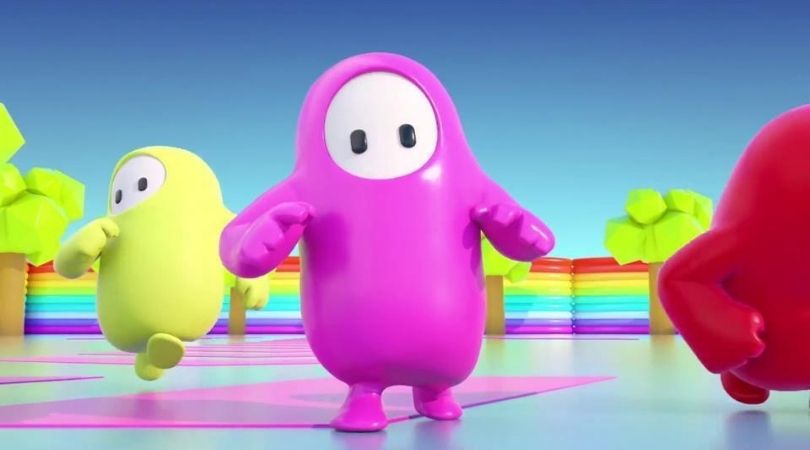 A través de IGN hemos sabido un poco más qué podemos esperar de la temporada 3 de Fall Guys, prevista para estrenarse al final de este mes. El diseñador de niveles J.J. Juson ha estado adelantado información sobre los nuevos niveles que se añadirán como parte de la temporada, inspirada en esta ocasión en Winter Wonderland.
❄️ THIN ICE ❄️

It's a new final that has 3 layers of slippery tiles that break after you've stood on them a few times or for too long 👀

Fall Guys Season 3 starts 15th December and contains 7 new levels and 30+ new costumes! 🙌 pic.twitter.com/aTwfep2rUK

— Fall Guys 👑 (@FallGuysGame) December 13, 2020
Aparentemente, uno de los niveles nuevo, Tundra Run, ofrecerá "el nivel de caos justo" gracias a los nuevos obstáculos que se están añadiendo al juego. Estas nuevas incorporaciones, promete Juson, serán "las más emocionantes hasta ahora". También sabemos ya que la temporada 3 vendrá con 7 niveles nuevos, más de 30 aspectos y "muchas más sorpresas festivas que tenemos que revelar". 
El desarrollador ha hablado también de una característica que aparentemente permitirá que "un pequeño número de streamers ofrezcandirectos privados de Fall Guys para su público". "En temporadas futuras, esperamos expandir esto, implementarlo para más personas y añadir nuevas formas de jugar, nuevas formas de hacerlo con menos de 40 personas", añadía el desarrollador de Mediatonic.
La temporada 3 de Fall Guys está prevista para el 15 de diciembre.