Como con cada actualización de Fortnite, datamines están a la orden del día para traerle a los fans skins y cosméticos filtrados. Esto sucedió de igual manera con el parche 14.40. Aquí te presentamos todo lo que se ha filtrado al momento.
Avance de Fortnitemare: Revancha de Midas
Shadow Midas ha llegado para tomar control de The Authority con sus aliados reanimados. Deténlo antes de también te convierta en Sombra. Después de ser eliminado en Solo, Duos, o Squads, regresa a la batalla como Sombra para conseguir ganar un Shadow Royale. Únete a tus aliados espectrales para derrotar a los sobrevivientes usando técnicas como la posesión de vehículos.
Durante el curso de Fortnitemares, completa nuevos desafíos para desbloquear recompensas dentro del juego, incluyendo el Wrap de Shadow Midas, el Pico Smash O'-Lantern, Bobo Back Bling y más.
Fortnite v14.40: Todas las skins filtradas
Como siempre, las skins filtradas no estarán disponibles al instante con el lanzamiento de Fortnite v14.40.
Estas skins han sido encontradas en los archivos, lo que quiere decir que podrían llegar en el futuro.
Echa un vistazo a las nuevas y filtradas skins de FireMonkey aquí debajo. El Party Trooper estará disponible del 21 de octubre al 1 de noviembre.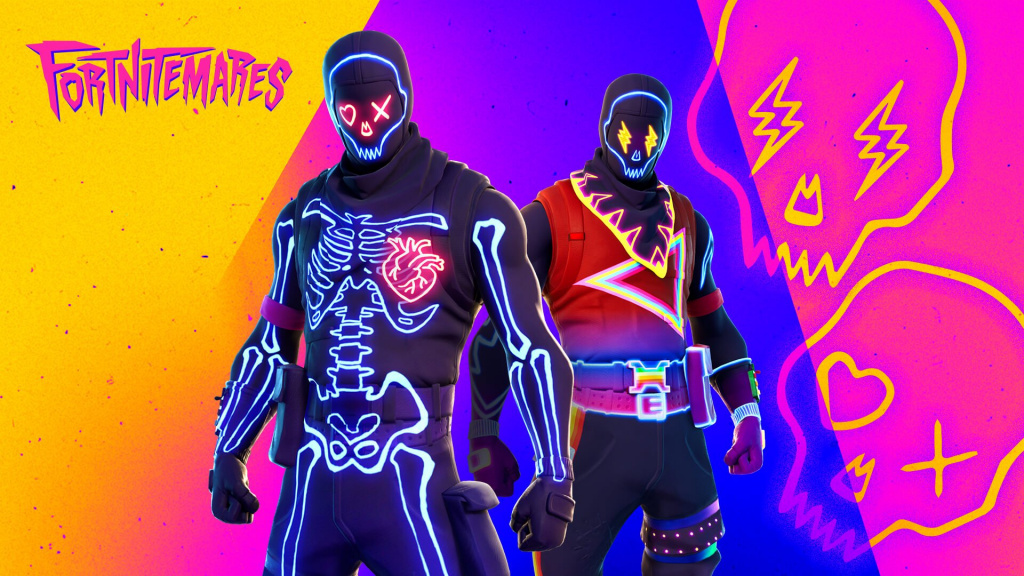 Otra imagen de Fortnitemares (via HYPEX) muestra skins adicionales también filtradas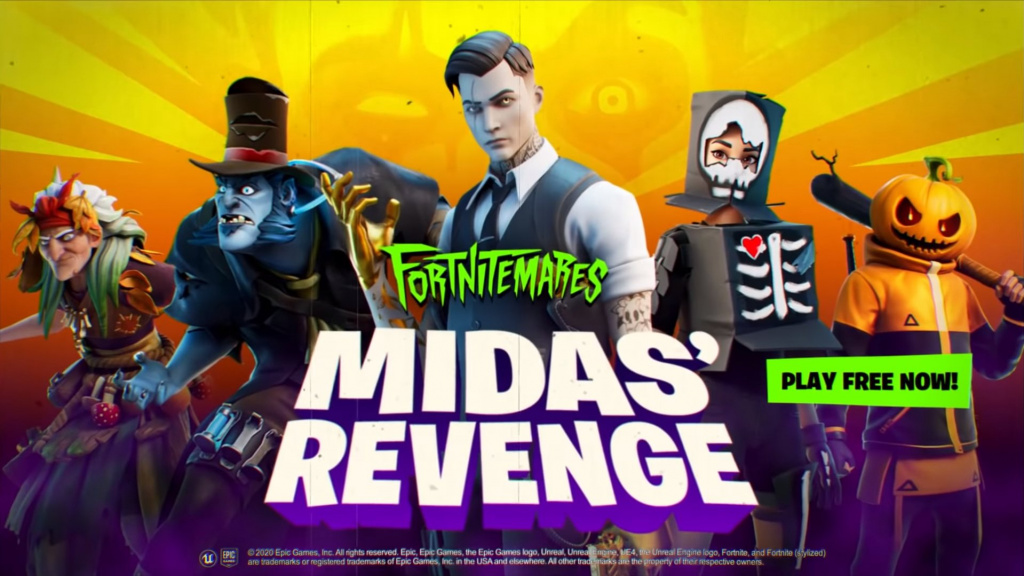 Nuevo Skull Squad set:
New Skull Squad Set! pic.twitter.com/NQFbbOBwE6

— HYPEX 🎃 (@HYPEX) October 21, 2020
Good Doctor, Head Lock y más:
New "Punk", "Good Doctor", "Party Trooper" & "Head Lock" skins! pic.twitter.com/8Q3w4iHEbQ

— HYPEX 🎃 (@HYPEX) October 21, 2020
Baby Yaba, Patch, Ravina skins:
More skins, "Ravina", "Baba Yaga" & "Patch" skins! pic.twitter.com/51eBUoLt75

— HYPEX 🎃 (@HYPEX) October 21, 2020
Cosméticos filtrados en Fortnite v14:40
Además de skins filtradas en la actualización, también hay un montón de cosméticos adicionales.
These cosmetics are clearly for the Halloween event. The images below (via HYPEX) showcases all the new leaked Fortnite cosmetics.
Estos cosméticos forman parte del evento de Halloween. Las imágenes a continuación (via HYPEX) muestran todo lo que se filtró.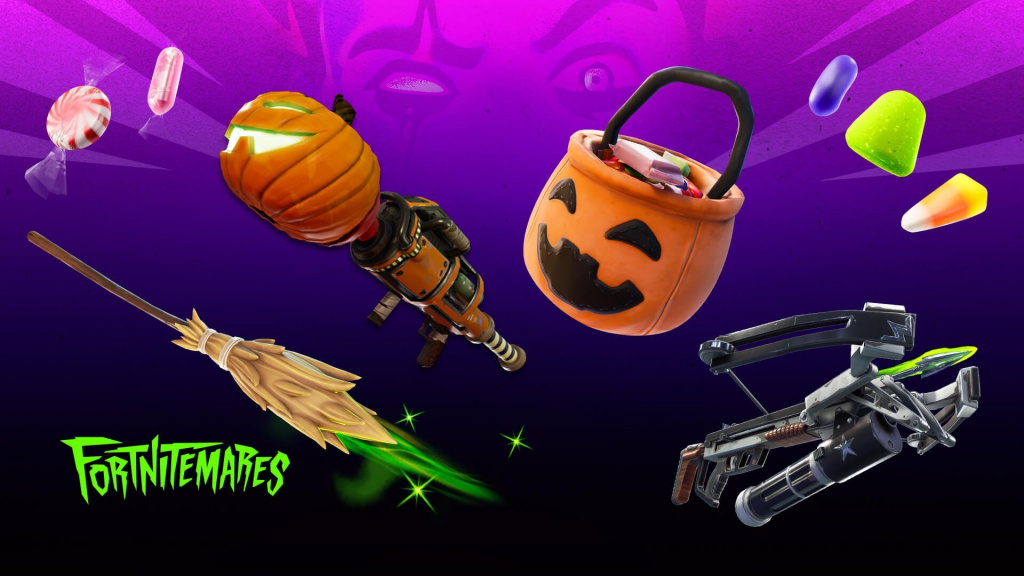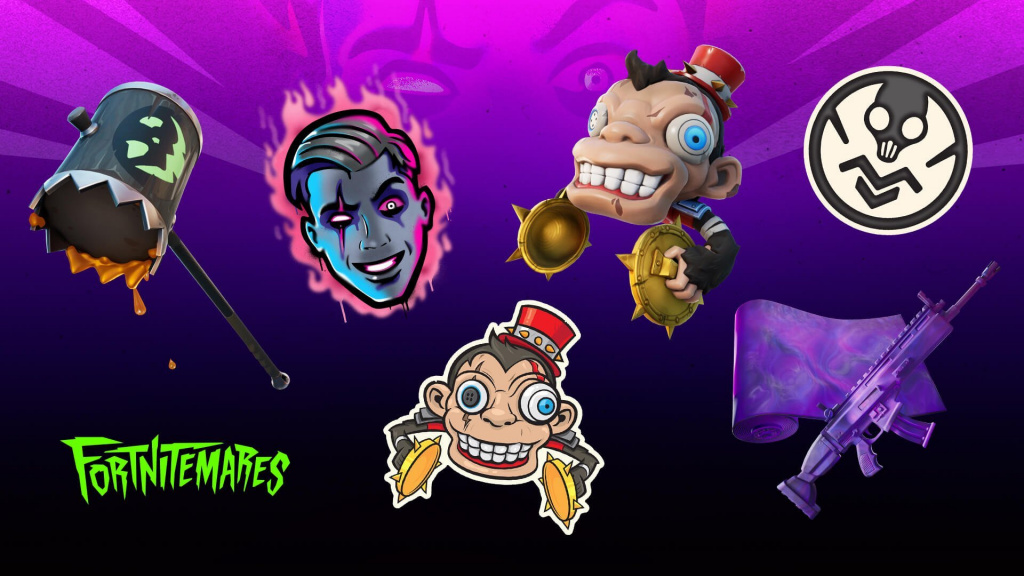 También se encuentran nuevos íconos para Solos, Duos, Trios, y Squads.
Fortnitemares Solos, Duos, Trios, and Squad icons: pic.twitter.com/zaz4uXgHqx

— FireMonkey • Fortnite Intel 🎄 (@iFireMonkey) October 21, 2020
También hay un nuevo lobbby que podemos esperar en un futuro.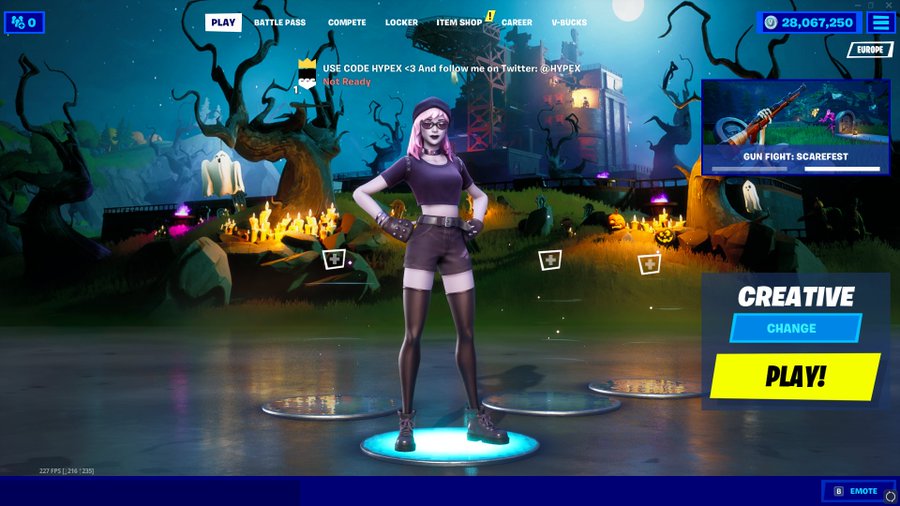 Fortnite Emotes Filtrados
También hay nuevos emotes filtrados con la actualización 14.40, con una excelente transformación titulada Good Doctor siendo una de nuestras favoritas.
New Emotes! pic.twitter.com/4g5HkoUvSV

— HYPEX 🎃 (@HYPEX) October 21, 2020