La Marvel Knockout Super Series de Fortnite está poco a poco llegando a su fin, con un solo evento restante antes de la Súper Copa que tendrá premios de 1 millón de dólares.
Al igual que en eventos anteriores, esté estará centrado en un personaje icónico de Marvel, y Epic Games nos ha dejado un adelanto sobre quién podría ser. 
💪🕷️ pic.twitter.com/jTtxcbobIB

— Fortnite (@FortniteGame) November 16, 2020
Si conoces sobre el Universo Marvel, probablemente sepas de quién se trata. 
La silueta claramente muestra a Venom, uno de los antihéroes más queridos de Marvel, que recientemente fue protagonista de su propia película, siendo protagonizado por Tom Hardy.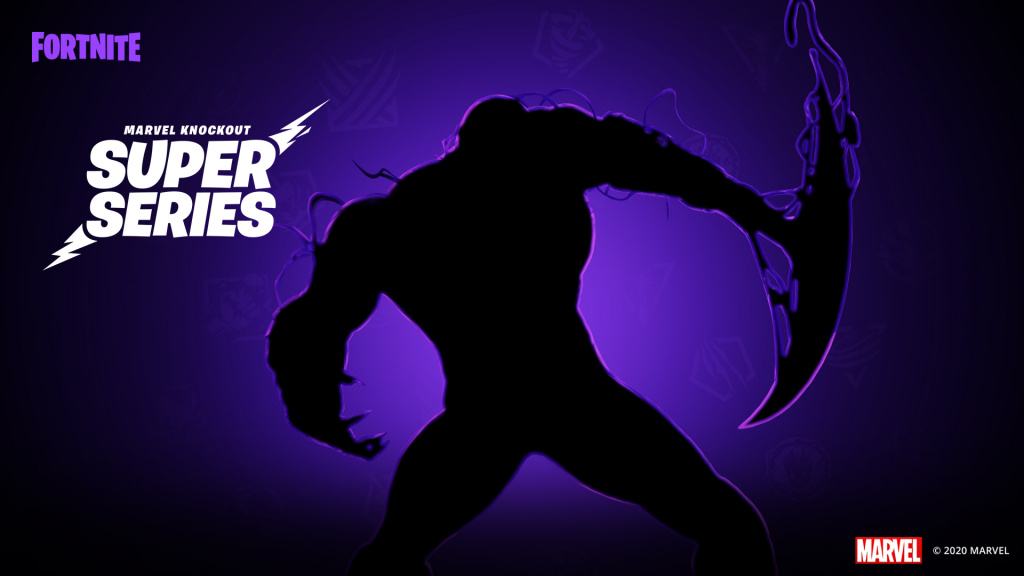 (Foto: Epic Games)
Además de la silueta, hacer un par de semanas, HYPEX, un "leaker" de buena reputación en la comunidad de Fortnite, confirmó que la skin de Venom llegaría al juego.
Venom is confirmed to be a skin and its supposed to be large like brutus.

There's also 2 unreleased skins codenames called "PinkRaptor" & "LunchBox". via @intercelluar

— HYPEX (@HYPEX) October 29, 2020
Esto significa que el próximo evento en la Marvel Knockout Super Series será la Copa Venom, agendada para el 18 de noviembre.
La Copa Venom será el cuarto torneo en la serie, la última antes del evento final preparado para el 21 de noviembre, donde los mejores jugadores de las cuatro copas lucharán por ganar una parte de la bolsa de 1 millón de dólares. 
Como en eventos previos en la serie, este tendrá como recompensa una nueva skin, con los jugadores que más destaquen consiguiendo la skin de Venom gratis.