Famous rapper Calvin "Snoop Dogg" Cordozar Broadus Jr is known to be an avid gamer and we've often seen him around gaming events.
For his 49th birthday, he got an Xbox Series X fridge from Microsoft, and in recent months we often see him streaming on Twitch as well.
Although he is super-famous, it seems that his streaming sessions aren't so popular, as his average viewership and peak viewership over the past 3 months are 302 viewers and 968 viewers, which is definitely way too low for a superstar of his calibre.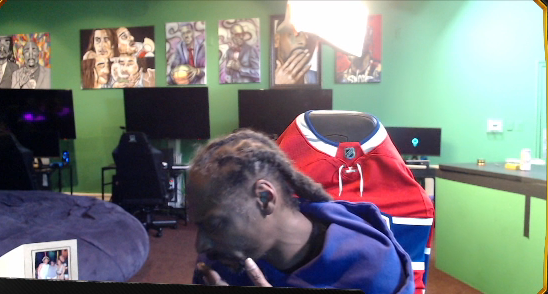 Snoop Dogg's gaming room (Picture: Snoop Dogg)
People who tried to watch him say that the reason for a low viewership is the fact that he doesn't have any interaction with chat and probably doesn't even read it, and his content is mostly just him sitting and playing Madden, without any commentary. Up until recently, he didn't even have a face cam and those who watched say that the video quality was bad as well.
The number of viewers has changed drastically during his most recent stream on 28th February, but the reason for this change is not what you might expect.
Just 15 minutes after he started streaming Madden 21, Snoop Dogg wasn't happy with the game and rage quit.
He was on the receiving end of a touchdown after a successful long pass, which made him furious.
"Look at this s**t, f**k!" he bursts and starts banging his controller.
And then, he simply left the room. Without turning off anything, leaving the stream to go live for another seven hours without even entering the room.
Word spread quickly about it and the stream got the attention of people, thus breaking Snoop Dogg's previous record of highest viewership, with around 4,500 people watching the "can't find the signal" screen and a camera of Snoop's room.
After more than 7 hours, Snoop finally appeared at one moment, noticed that the stream was still on, and turned it off.
Ironically, his stream was titled "Sit Back, Relax, and Chill its a vibe in here", but Snoop obviously wasn't exactly chill today.
It remains to be seen if he will be penalised for this stream, as what he did is against Twitch' terms of service, plus the music was playing throughout the whole stream, breaking the DMCA rules as well.