Popular YouTube channel, H3H3 Productions, which comprises husband and wife duo, Ethan and Hila Klein, recently joined Twitch after being absent from the platform for about 3 years. Despite his absence, H3H3's Ethan quickly caught up with the ins and outs of recent Twitch drama, upon his return. 
In his recent stream, Ethan found himself in the middle of Kaitlyn "Amouranth" Siragusa's ASMR ear licking subathon, calling it the "most graphic content" he's seen on Twitch. Ethan also commented on the contentious "gamba streams" and slammed streamers Adin Ross and Trainwrecks, who helped popularize it.
H3H3's Ethan Klein flames Adin Ross and Trainwrecks
After first commenting on Amouranth's ASMR stream, Ethan turned his attention to Adin Ross, who he said he wanted to "s*** talk" for what seemed like a while now. Calling Adin Ross a "little punk", Ethan had this to say: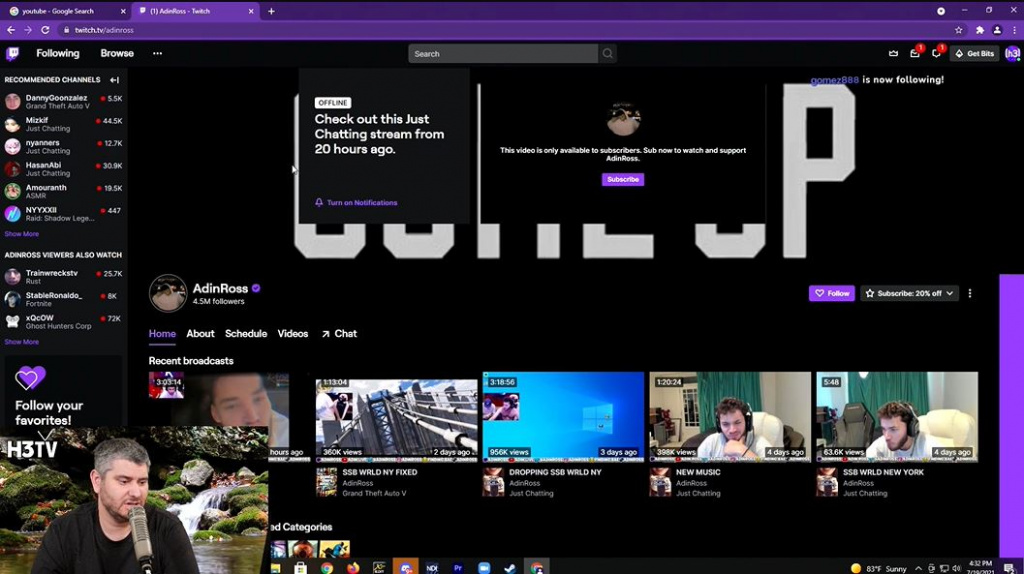 "So this kid, Adin Ross, has been really pissing me off lately. The gambling s*** and the crypto s***, he's just not a good dude. I mean, I don't know him personally but it just seems he's willing to do anything to make money off the back of his fans and then laughs about it." Ethan proceeded to say that the gambling drama has been "blowing [his] mind the most lately".
Ethan later hopped onto a conference call with Hasanabi, Mizkif and Adin Ross where he got into a heated debate regarding Adin's gambling activities. Criticizing Adin's gambling activities, Ethan said: "You have no problem peddling gambling to children. Now, that's a more soulless act than not smiling," later adding that Adin is "deluding" himself in believing what he does is ethically or morally sound, despite Adin's transparency with his followers.
"I respect you coming on [the call], but do I like you? No," Ethan said. Adin said that he didn't understand why Ethan didn't like him, to which Ethan responded: "I would like you and respect you if you quit that [gambling] contract right now" and added that he "would embrace [Adin] as [his] brother".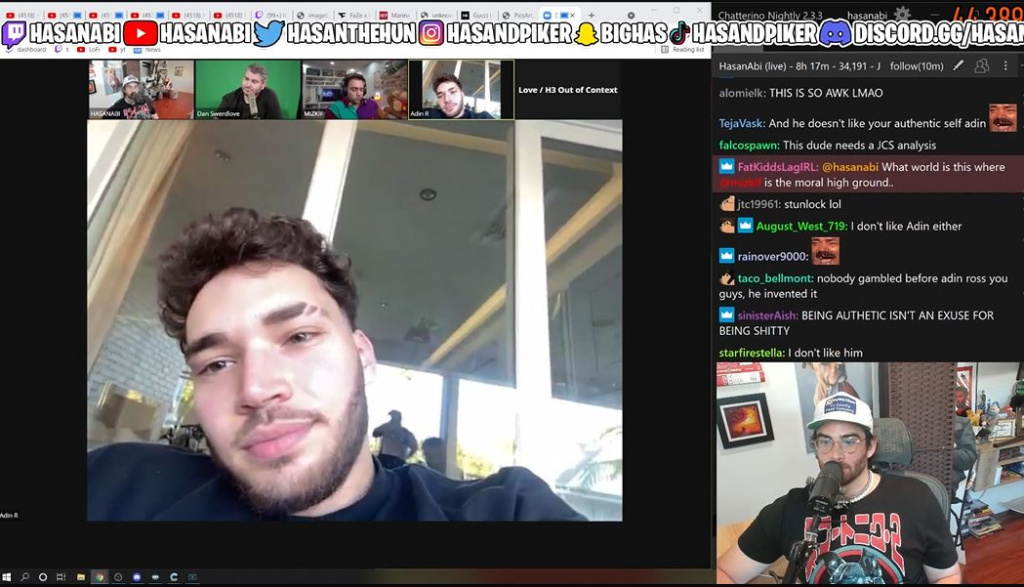 Ethan later made amends with Adin Ross and clarified that he thinks Adin is a "nice person" but he does not condone nor accept Adin's justification for his actions.
During the stream, Ethan even threw punches at Trainwrecks, saying that Train "just gambles all day", adding that he finds it "really, really messed up".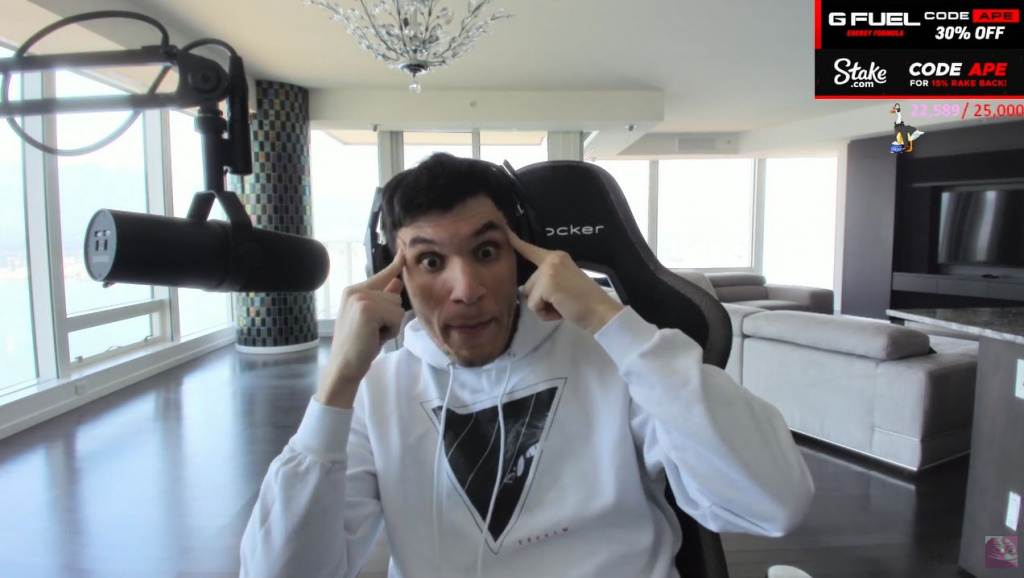 Before clicking on Train's stream, Ethan sarcastically said: "Let's watch Trainwrecks get kids hooked to gambling, it's awesome" only to find Train playing Rust to his 25,800 viewers.
"I can tell I'm not going to like him. I'm just plotting it out. Who are my friends, who are my enemies", Ethan said before closing Train's stream.
Ethan's first day on Twitch was met with applause from Mizkif and Hasanabi and we couldn't agree more. Ethan managed to comment on several contentious topics famed in recent weeks.
It's clear that future broadcasts are bound to be super entertaining and we can't wait to see more from H3H3 in the future.
Don't forget to check out our dedicated Twitch section for news, streamer antics, drama, and more.
Header image via Twitch / H3H3 Productions / Adin Ross / Trainwrecks.