Sony ha tomado la increíble decisión de remover Cyberpunk 2077 de la PlayStation Store, uno de los títulos más esperados en la historia de los videojuegos, debido a los múltiples problemas de rendimiento que los jugadores han experimentado con la versión de consolas del RPG desarrollado por CD Projekt Red.
Los bugs y fallas de rendimiento más alarmantes se han presentado en el caso de los usuarios que buscan experimentar Cyberpunk en consolas de la generación previa, tanto PlayStation 4 como Xbox One.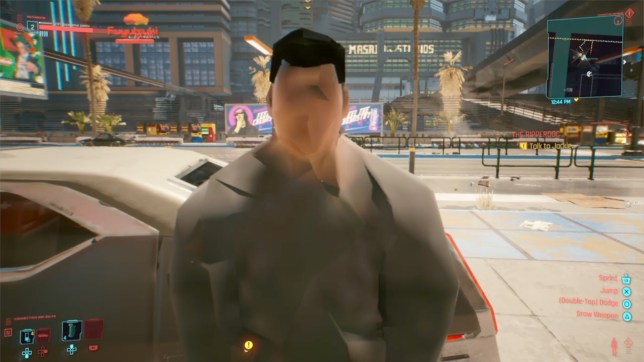 (Foto: CD Projekt Red)
Cyberpunk 2077 fuera de la PS store
En un comunicado publicado en el sitio oficial de PlayStation y compartido a través de Twitter, Sony confirma no solo que removerán Cyberpunk de su tienda digital, sino que abrirán las puertas para que los usuarios que lo hayan adquirido puedan conseguir un reembolso.
SIE strives to ensure a high level of customer satisfaction, and we will begin to offer a full refund for all gamers who have purchased Cyberpunk 2077 via PlayStation Store and want a refund. Please visit the following link to initiate the refund: https://t.co/DEZlC0LmUG.

— Ask PlayStation (@AskPlayStation) December 18, 2020
"SIE se esfuerza por garantizar un alto nivel de satisfacción del cliente, y por lo tanto comenzaremos a ofrecer un reembolso completo a todos los jugadores que hayan comprado Cyberpunk 2077 a través de la PlayStation Store. SIE también eliminará Cyberpunk 2077 de la PlayStation Store hasta nuevo aviso.
Una vez que nosotros hayamos confirmado que compraste Cyberpunk 2077 a través de la PlayStation Store, comenzaremos a procesar tu reembolso. Ten en cuenta que la terminación del reembolso podría depender de tu método de pago e institución financiera," lee el comunicado completo.
Te mantendremos actualizado conforme se desarrolla la noticia.