Apex Legends has taken the world of gaming by storm, and that's quite the statement when you consider
Fortnite
has dominated the industry for the past year or so. Displacing Epic Games' hit title on Twitch as the prominent title and racking up over 25 million unique players in just a week, the folk that inhabit esports are already keeping a close eye on EA & Respawn's surprise game. [caption id="attachment_107319" align="alignnone" width="600"]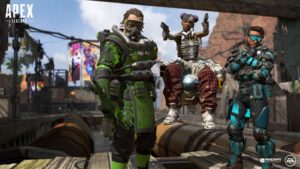 Credit: Respawn Entertainment[/caption] Keeping the infancy of
Apex Legends
in mind, there has yet to be an announcement regarding the game's competitive potential from the developer. In a post-Fortnite climate where housing players early on is becoming the norm, a number of notable organisations have already made it known that they're looking to get in on the action before an esports push is even in the conversation.
NRG Esports has already signed 'dizzy'
as an official Apex Legends player, Team SoloMid has
expressed its intentions
to follow suit, and
North teased its involvement
in the scene, too. It's hard to not notice the trend of organisations signing players prematurely, just in case a title does become a fully-fledged esport in its own right. This isn't new, though. Team Liquid preemptively
signed a roster to compete in Blackout
, Call of Duty's attempt at a Battle Royale title. The game is yet to receive its own esports push from Activision & Treyarch (unlike
Black Ops 4
, the title that Blackout is connected to), but some players are holding out for that to change. Rogue, an organisation co-owned by DJ Steve Aoki, signed a team that would compete in Blackout on February 11th. What's more interesting, however, is that the roster will also compete in Apex Legends. What's the thought process regarding the signing of a team that will compete in not one, but two titles without an active competitive scene? GINX Esports TV's Adam Fitch spoke to one of Rogue's newest players, Jordan 'HusKers' Thomas, about the venture. https://twitter.com/Rogue/status/1094786614352666625 HusKers is not a newcomer to the prospect of playing Battle Royale games professionally. He competed in H1Z1 at the Fight For The Crown tournament in April 2017 and at both DreamHack Atlanta & DreamHack Winter before taking part in the now-defunct H1Z1 Pro League. "Once the H1PL shut down, my focus turned toward the new CoD Battle Royale, Blackout, that was up-and-coming at the time. I definitely didn't want to quit gaming competitively, so I felt that Blackout would be my best bet," he explained. Things obviously got more complicated with the release of Apex Legends, though, as another Battle Royale title with competitive potential had entered the market. Perhaps making the signing more viable for Rogue, HusKers is part of a team that will flit between both Blackout and Apex Legends. "Although neither title has a structured competitive scene yet, the hope was to get into both of the scenes early so that we can start practicing as a team from the beginning and have the best chance of participating in any tournaments," HusKers said. "I will mention that although we are considered a hybrid team competing in both Blackout and Apex Legends, our main focus will be on Apex Legends since there doesn't seem to be any support coming from the Blackout developers." [caption id="attachment_107318" align="alignnone" width="600"]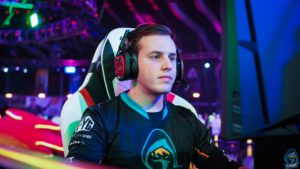 Credit:
HusKers' Twitter
[/caption] As you'd expect, it requires a lot of time and effort to practice and compete in two separate games – even if there's a severe lack of competitions available as things stand. "Being on a hybrid team requires a lot more effort than just focusing on one game. Since you need to be an expert in two games at the same time, time management is crucial in that it's important to have a set schedule to allow enough practice time for both games throughout the week," he added. "However, if there is an upcoming tournament for one game, it's usually good to spend more time on that game the few weeks leading up to it to maximise practice time." HusKers, much like many Battle Royale players and fans, is craving for both titles to receive support for competitive scenes from their respective developers. We've seen Epic Games pile money into Fortnite and, while people are divided on the current form of it as an esport, it has definitely kept competition thriving. "For both titles I hope for a very large competitive scene with strong support from the developers. In my opinion, developer support is one of the most important aspects of building a successful competitive scene for a game, so my hope is that Respawn and Treyarch decide to host several tournaments throughout the year," remarked HusKers. "With Fortnite mainly hosting events and structuring tournaments around content creators and for entertainment purposes, Blackout or Apex Legends could be the first true competitive BR that rewards the best of the best." It's worth remembering that it's very early days for Apex Legends so there's no telling just how viable it'll be as an esport, especially considering the rapid decline of Blackout's viewership just weeks after its explosive launch. For now, you should expect more teams forming and signing to prominent organisations in the near future.