The new Call Of Duty League will kick off in Minnesota on 24 January, as 12 teams compete across the world to be crowned champion.  
Ahead of the launch weekend, Activision Blizzard announced customisation gear based on Call Of Duty League teams will be released for Modern Warfare – allowing players to support their favourite team in online matches.  
All twelve teams in the Call Of Duty League wll receive home and away skins for operators, weapon camos, calling cards, and charms.  
The teams previewed include Atlanta FaZe, Dallas Empire and Chicago Huntsmen, with the latter pack featuring emblems, sprays, skins, a watch, and more.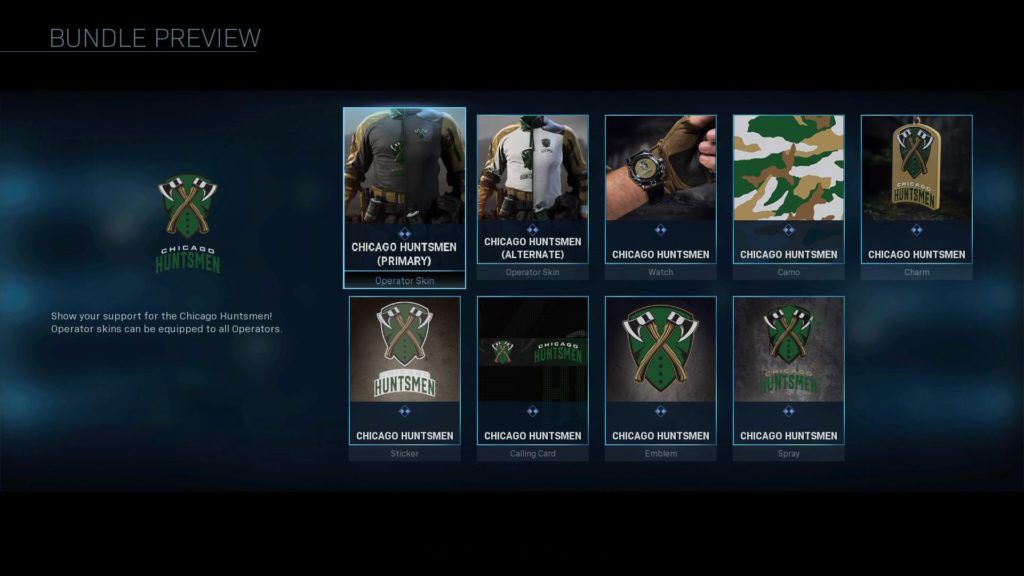 The previews for the bundles have since been removed (Picture: Activision) 
After making the post public, Activision has weirdly removed all mentions of the skins on social media and the official website – indicating someone may have pulled the trigger early on the announcement.  
We'll update this page as more details arrive on the announcement, along with any release date.
Updated: Activision has removed all references to CDL team camos from one of their posts (where some images where shown) and have completely deleted the "This week in Call of Duty" blog post.

We've reached out to Activision Blizzard for a comment on what's happening.

— Call of Duty News (@charlieINTEL) January 20, 2020
The 12 teams competing in the CDL are Atlanta FaZe, Chicago Huntsmen, Dallas Empire, Florida Mutineers, London Royal Ravens, OpTic Gaming Los Angeles, Los Angeles Guerrillas, Minnesota RØKKR, New York Subliners, Paris Legion, Seattle Surge and Toronto Ultra.  
While league skins are becoming a standard across many titles, it perhaps indicates Activision are stepping up to make the Call Of Duty competitive scene more central to the game's future.  
You can check out more information on the Call Of Duty League here.