Activision has released a trailer spotlighting the latest additions arriving in Call Of Duty: Modern Warfare Season One, after previously releasing Infected and Gunfight O.S.P. modes last week.  
In the new update which goes live 18 December, Cranked mode will be added to the game – which previously featured in Call Of Duty: Ghosts and Call Of Duty: Infinite Warfare.  
Also included is remakes of Call Of Duty 4 maps Shipment and Vacant. Shipment will be available in 6v6 and Gunfight, while Vacant is only available in 6v6.  
Gunfight map Docks has also been given a winter makeover suitable for the festive season.  
New operator for the Allegiance faction, Nitko, will also be available through the Nikto Operator Bundle, which also features weapon blueprints, a watch, and special emblems.  
Nikto is described as a "former Russian FSB deep cover agent that has been reassigned to Spetsnaz in the Allegiance forces". 
If Nikto doesn't sound festive enough for you, there's also a Holideadly Bundle of Christmas skins and the "dapper and deadly" Blood Stained Bundle.  
There's new spec ops missions too called Operation Strongbox, Classic Special Ops Disinform and Classic Special Ops Bomb Squad – with double XP available from 20 December through till 23 December.  
Activision also promise there'll be more once the update is live. For now, you can check out the patch notes below.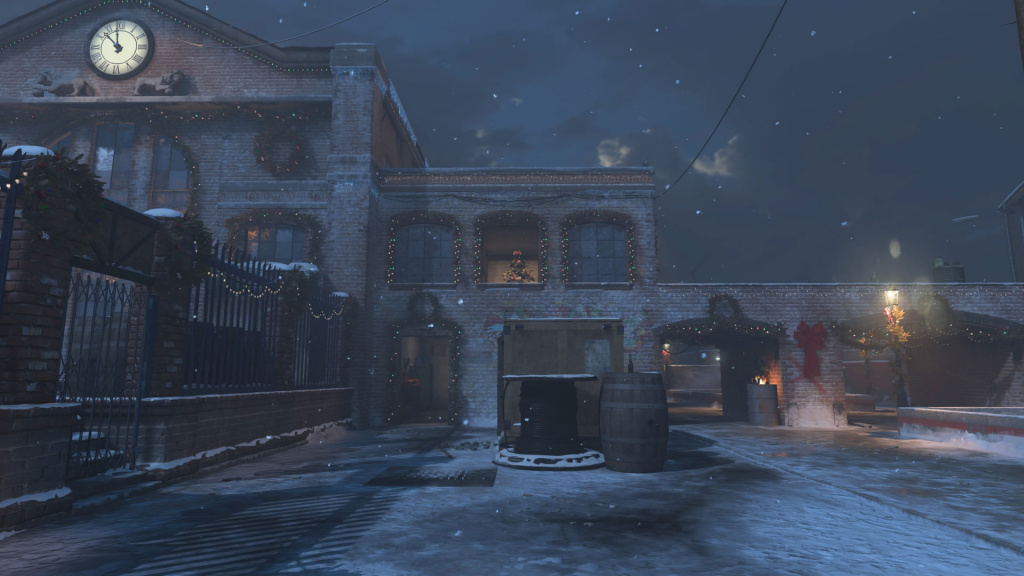 Docks is getting a Christmas overcoat (Picture: Activision) 
Fixes: 
Fix for the R9-0 Smoothebore not appearing correctly in-game 

Fix for the "Smooth Dominator" not appearing correctly in-game 

Fix for the "Heat Cycle" weapon not appearing correctly in-game 

Fix for a bug where equipping the "Old Wounds" LMG could cause an error, kicking players out of the menu 

Operator challenge descriptions have been updated to indicate that a specific Operator must be equipped in order to complete the challenge 

If you reached a new rank while in the middle of a match and perform the criteria to complete a challenge you just unlocked, progress would not show in the UI until you entered a new match. We've done some backend work to help improve this. 

Fix for Objective 2 of Mara's Operator Mission showing a placeholder name 'Desert Work' for the reward 

Fix for Wyatt's Calling Card appearing with the incorrect rarity 

Fix for the Cluster Strike's missiles getting stuck on surfaces without detonating and playing looping audio the remainder of the match 

Fix for exploits in Special Operations: Survival