After a strong start in the launch weekend of the Call Of Duty League, Chicago Huntsmen proved they're an unstoppable team at the London Home Series.
Taking place at Copperbox Arena in London, the opening day saw the US team take down their regional competitors Los Angeles Guerrillas 3-0, before beating Dallas Empire 3-1.
The second day saw their winning streak continue, although not quite as comfortably - securing a 3-2 win over Paris Legion in the semi-finals.
The final of the London Home Series saw them rematch Dallas Empire. While Chicago Huntsmen managed to win in a 3-0 sweep, Dallas put on some significant pressure - with the opening Hardpoint ending 250-239.
Search and Destroy meanwhile spanned over eleven rounds, with both teams neck-and-neck until Chicago secured the win 6-5.
Their victory in London gives Chicago Huntsmen a significant lead in the CDL standings, topping the board with 70 points while Paris Legion fall closest behind with 40 points.
Despite having the crowd boisterously behind them throughout, the London Royal Ravens failed to make it through to the final after losing 3-2 to Dallas Empire in the semis.
It was a closely fought game which nearly spanned two hours, with Dallas Empire obtaining the win in a second round of Search and Destroy on the Piccadilly map.
The loss on home turf seemed particularly devastating to Ravens star player Bradley "wuskin" Marshall, who was visibly emotional with his head in his hands after the defeat.
Speaking to GINX TV after the team was knocked out, London Royal Ravens coach Shane "ShAnE" McKerral was generally positive about their performance across the event - with plans to improve how they tackle Domination.
"Honestly, the guys played absolutely awesome," ShAnE said. "Losing obviously really hurts after being 2-0 up, but on paper it can happen a lot when you lose a swing map in the third game and the momentum carries them on.
"The fifth map was extremely unfortunate. They had a lot of sniper shots that were Wuskin's, he hit them, the opponent didn't fall. It's just one of those things where sometimes the game just says no; sometimes it works for you and sometimes it works against you.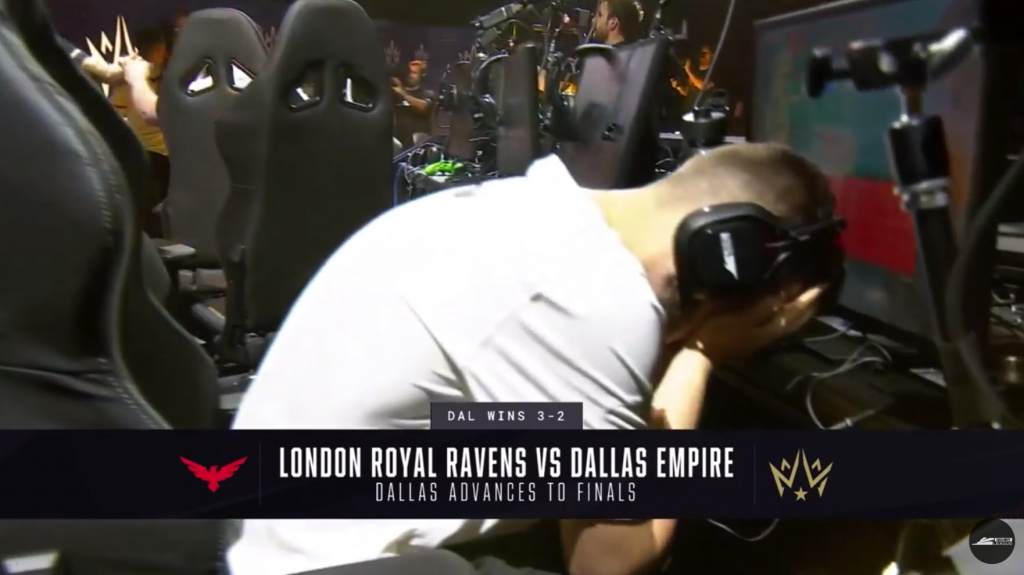 Wuskin was particularly emotional after the loss (Picture: YouTube)
"Unfortunately it worked against us today, even worse it worked against us at our home game. But we'll use this as motivation and we'll come back way harder."
Asked about where they could improve, ShAnE added: "The main area I think we need to improve is Domination. It's an old game mode but it hasn't been in it in a long time, so it's getting used to that."
You can check out the full Call Of Duty League standings following the London Home Series below.

The Call Of Duty League standings after the London Home Series (Picture: Activision/Call Of Duty)
The Call Of Duty League continues in Atlanta, US on 22-23rd February 2020.