Even though Call of Duty: Black Ops Cold War isn't halfway through its life cycle, rumours for the next instalment in the franchise have been surfacing periodically. 
The leaks for the next game, rumoured to be named "WW2 Vanguard," are few and far between but the ones that do make their way to the light are troublesome. Several inside sources have come out to claim that Vanguard isn't in a great spot gameplay-wise. The same was said for Black Ops Cold War before its release but Treyarch was able to right the ship. 
Of course, Treyarch righted the ship that Sledgehammer Games sent astray. As luck would have it, Sledgehammer is the developer for 2021's game, and things, once again, aren't trending in the right direction. So much so, the latest leak claims that the title might not even release in 2021. 

Call of Duty: WW2 Vanguard might be delayed until 2022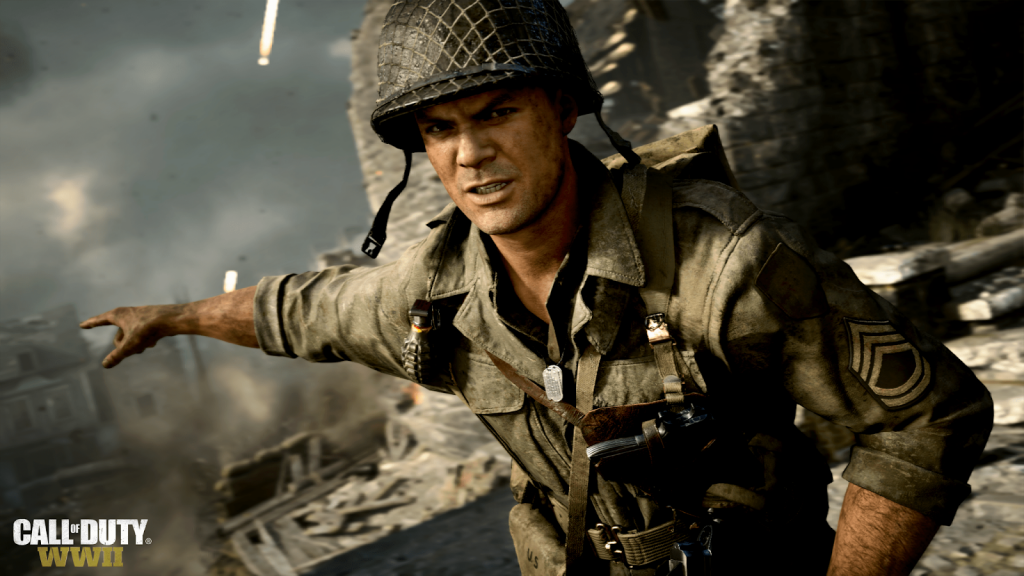 Vanguard is supposedly set during the WWII era. (Picture: Activision Blizzard)
This particular leak comes from inside source @TheMW2Ghost on Twitter, a reputable leaker who reported on many accurate aspects of Black Ops Cold War. They state they were given the green light from their source to post the information regarding Vanguard. It's unclear who that source is but it's likely someone close to the game's development. 
MW2 Ghost reports that Vanguard still has no "certain release date." This, most likely, stems from the previous leaks that claim the game is in a rocky state. 
The leaker goes on to say that it's "possible that we won't see Vanguard this year" and that this is the latest information on a release date. 
For Call of Duty fans, this news can either be good or bad. One crowd loves either Black Ops Cold War, Warzone or Modern Warfare and would love to keep playing without the hindrance of another game. However, there's another crowd that's always looking forward to a new title. 
The former crowd might come out on top in this situation, though. MW2 Ghost claims that if Vanguard is indeed delayed beyond 2021, additional support could come through in both Modern Warfare and Black Ops Cold War. This could mean extra seasons, new weapons and maps, fresh battle passes, etc. past the usual content stream timeframe. 
Of course, all of this information is unconfirmed and could very well turn out to be inaccurate. Sledgehammer could right the Vanguard ship before October/November of this year and release the title at the same time as every other year. However, 2021 could also be the first time a new Call of Duty game isn't released. Only time will tell. 
---
For more Call of Duty news, be sure to check out our dedicated section or some of our MW2 Guides & Tutorials below:
Modern Warfare 2 Guides - Jack Links Skin | Unlock All Operators | Check Server Status | Get Twitch Drops | Post-Credit Scene Explained | Unlock Gold Camo | Get Burger Town Operator | MGB Nuke | Unlock Every Weapon | All Killstreaks| Safe Code Locations|Check KD Ratio|XP Farm Trick|Chopper Gun Glitch|Weapon Tuning|Change Name Color|Hardcore Tier 1 Mode| Turn Off Crossplay|Steam Deck| Raid: Atomgrad | How To Play "Support A Team" | Unlock Orion Camo | Aim Assist Settings | 
Modern Warfare 2 Fixes & Issues-Best NVIDIA GeForce Drivers | Dev Error 6036 | MW2 Missing Items | Unlimited Tactical Sprint Bug | Stuck On Installing Bug | Display Name Not Allowed Bug|Gold Camo Not Unlocking|Voice Chat Not Working| Display FPS Counter | 
Best Modern Warfare 2 Loadouts -  Best Weapon Tier List |  M4 Loadout|  PDSW 528 Loadout|TAQ-V Loadout|M4 Loadout|Fennec 45| No Recoil M4 Loadout | SA-B 50 Loadout | Kastov-74U Loadout |