Patrick "ACHES" Price has parted ways with the Los Angeles Guerrillas roster. 
The two-time Call of Duty World Champion, who was initially signed as the LA Guerrillas team captain back in October last year, is no longer with the team. 
The reason behind the departure is currently unclear, although it's likely connected with the team's poor performance in the Call of Duty League - having placed 12th in the regular standings. 
The team struggled from the outset, with ACHES himself benched back in March along with Andy "Lacefield" Lacefield and Renato "Saints" Forza. They were replaced with Rasim "Blazt" Ogresevic, Reece "Vivid" Drost and Kris "Spart" Cervantez on the starting line-up. 
His departure also comes after LA Guerrillas played their final games in the regular Call of Duty League season, with the team placed in the elimination bracket going into the playoffs. 
It's unclear whether this means retirement for ACHES or if he'll be picked up by another team, although the latter might be a while off considering this year's Championships take place in August. 
Clearly disappointed with how this year worked out and have a lot of mixed feelings, but that's all I really need to say on the matter. Still going to move forward to what's next with my head held high 👊🏻 I appreciate all the love & support.

— LA - PATTYP (@ACHES) July 22, 2020
The final home series of the year takes place this weekend hosted by Toronto Ultra, which sees all the heavyweight teams clash before the playoffs. 
You can check out the Call of Duty League standings below.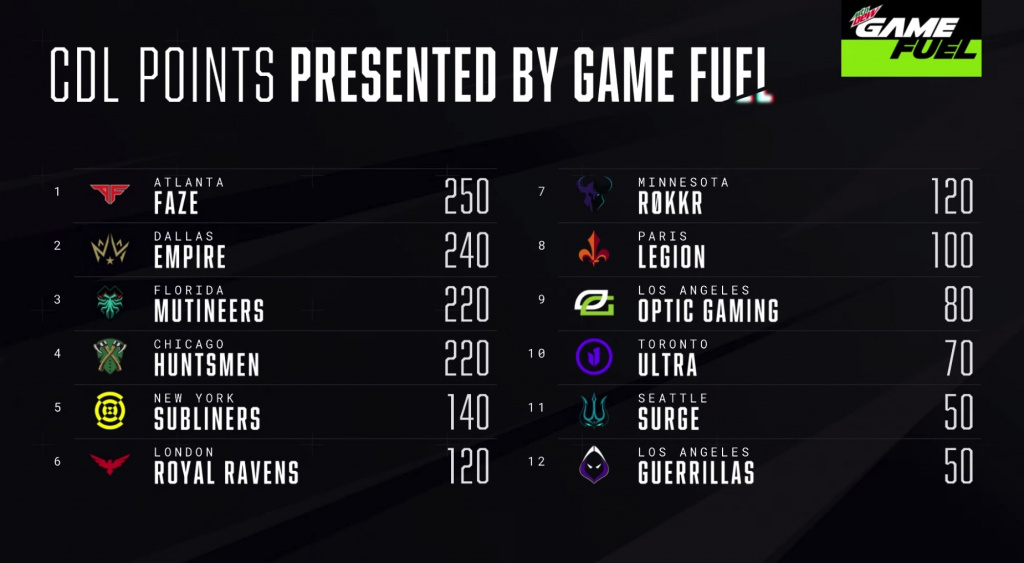 The current standings (Picture: CDL) 
The Call of Duty League continues on Friday 24th July with the Toronto Ultra Home Series.