With Call of Duty: Black Ops Cold War Season 1 released and the Warzone integration finally taking place, a brand-new Battle Royale map has arrived. It is called Rebirth Island, a fast-paced map with a total of 32 unique points of interest (POI). 
In this guide, we will show you the entire map will POIs, where buy stations are located, vehicle spawns, and ammo caches. If you are looking to get ahead of the competition, we also reveal the best drop locations for Warzone's Rebirth Island. 
Warzone Rebirth Island: All buy stations, ammo caches & vehicles
Before we get to the best drop locations in Warzone's Rebirth Island, you should familiarize yourself with the entire map.
You will rarely stay at the same point for an entire match, so you will need to know exactly where the buy stations are, the ammo caches can be found, and the potential spawn points of all vehicles.
The map below showcases all 32 locations, as well as the ammo caches and more so you know exactly where to head if you are looking for something specific.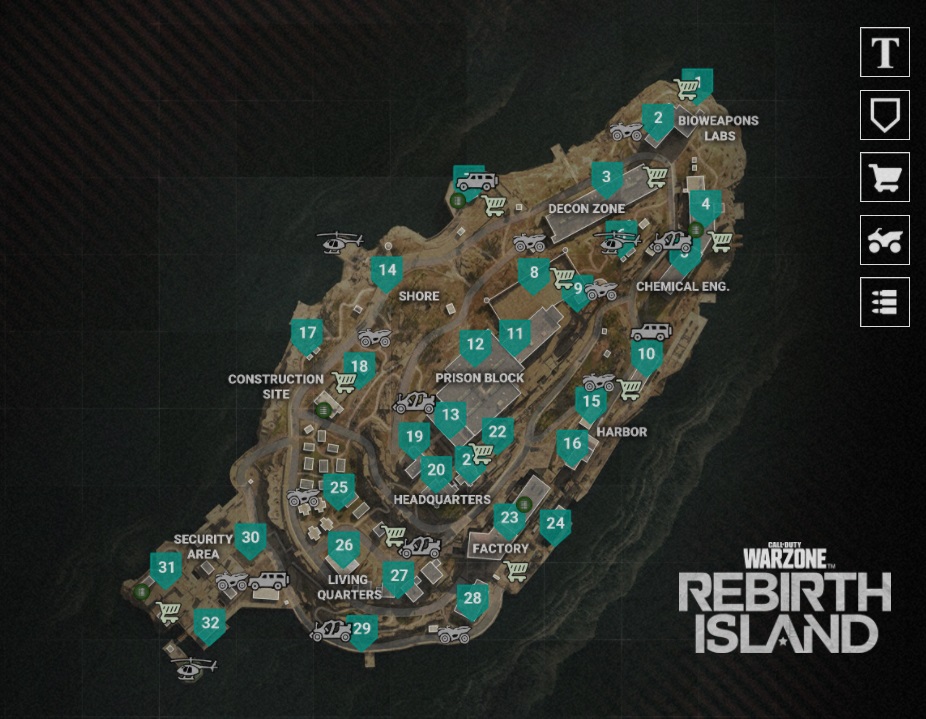 (Picture: Activision)
As you can see, the fast-paced Battle Royale map Rebirth Island is packed with goodies but there are some locations which might be better to drop into than others.
Warzone Rebirth Island: 5 best drop locations
You can win a match on Warzone's Rebirth Island by dropping into any location if you are skilled enough. However, some locations are arguably better than others, and some will be highly contested.
There are a total of 32 points of interest on the Warzone Rebirth Island map but not all of them have the golden trio of an ammo cache, a buy station and decent vehicle spawn. 
Use the map below for reference when we speak about the best five drop locations in Rebirth Island.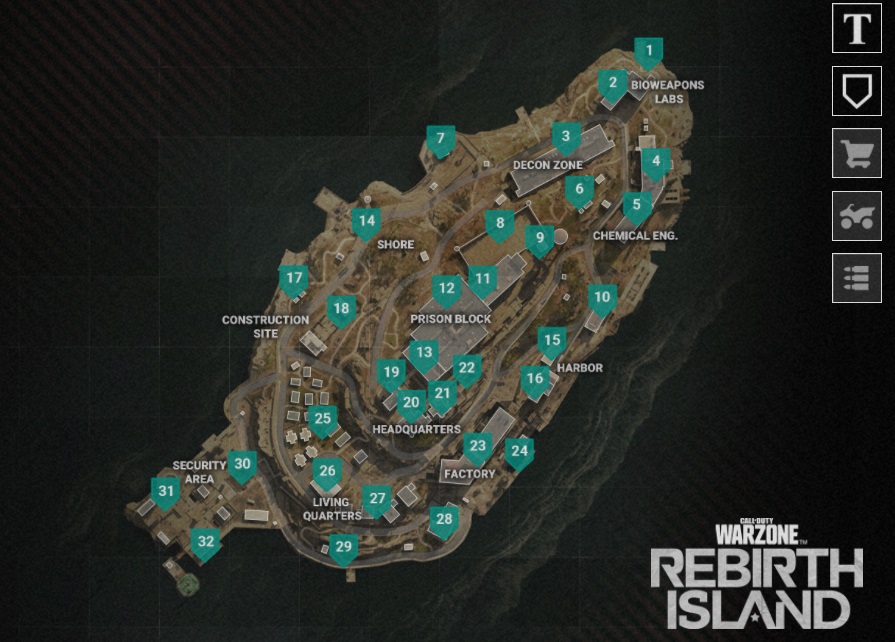 (Picture: Activision)
Now, we will outline the best Warzone Rebirth Island drop locations below. This is determined by loot, cover, essential points such as ammo caches and vehicle spawns, as well as distance away from a buy station.
Chemical Engineering office (#5 on map)
As our pick for the best drop location in Warzone's Rebirth Island map, the Chemical Engineering office has it all.
There's a fantastic cover, a tonne of loot, a buy station nearby and a vehicle spawn if you want to get out quickly.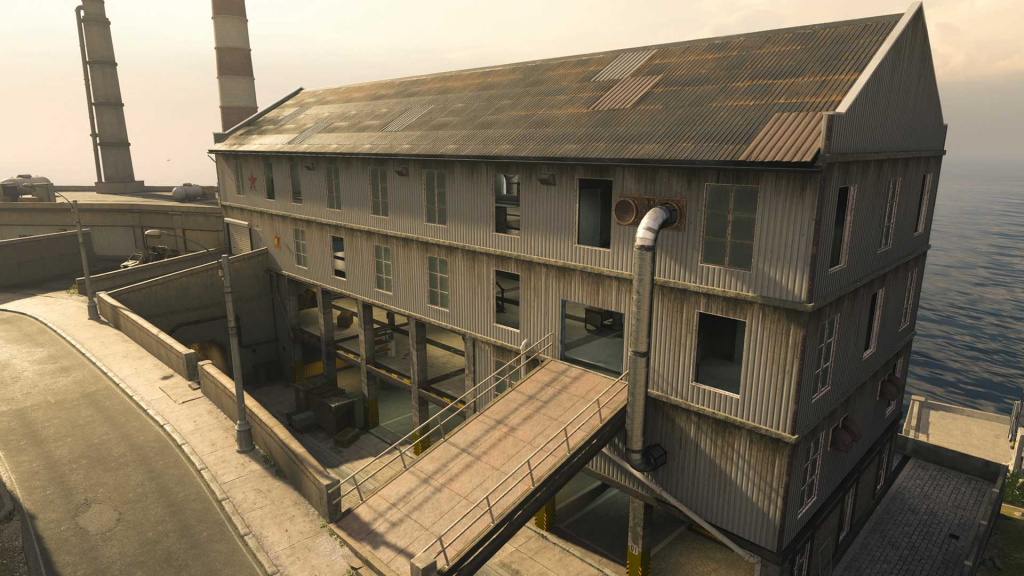 (Picture: Activision)
This multi-level building is perfect for those who want a close-quarters gunfight early, as there are sure to be more players dropping in this location. 
As an additional tip, there's roof access via a ladder. Further, this drop location on Rebirth Island gets you a controlling view of the Docks, Hilltop, Bioweapons Labs and Decontamination Zone locations. 
Security Area: Watchtower (#32 on map)
Far away from all the action up North, you will find the Security Area with a watchtower and, of course, a helipad. This is our second pick for the best Warzone Rebirth Island drop locations, as it boasts a Helicopter spawn.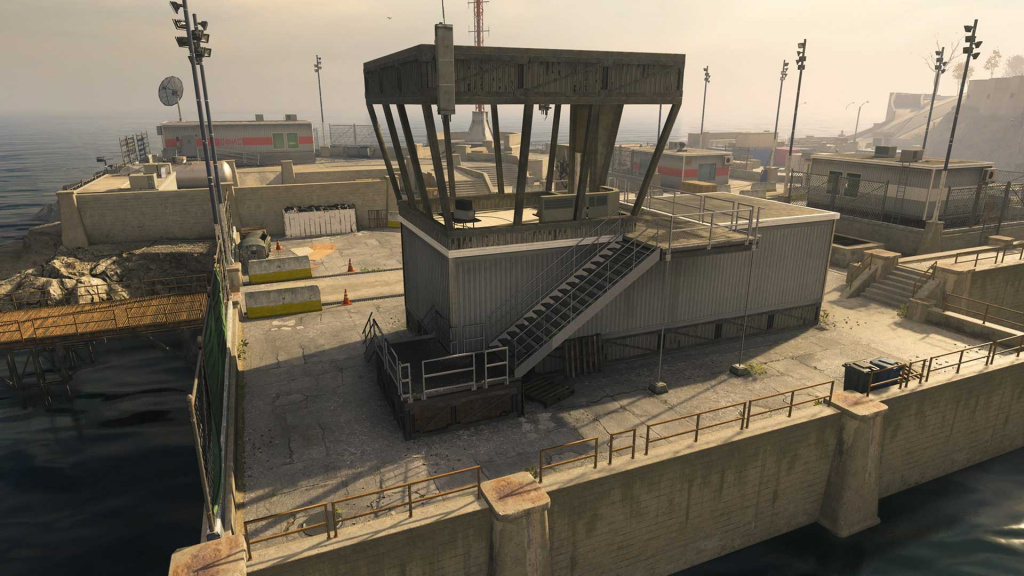 (Picture: Activision)
If you have someone on your squad who is skilled at flying in Warzone, then this drop location could be perfect. The alternative is to drop at #31 on the map but this means you will be a bit further away from the helipad while getting access to a buy station and ammo cache as a tradeoff. 
Factory (#23 on map)
The Factory is the largest feature on the eastern shoreline. It is a massive, three-story building filled with loot providing opportunities for close-quarters combat.
The Factory location should be highly contested but it is still one of the best drop locations in Warzone's Rebirth Island due to all the advantages it provides.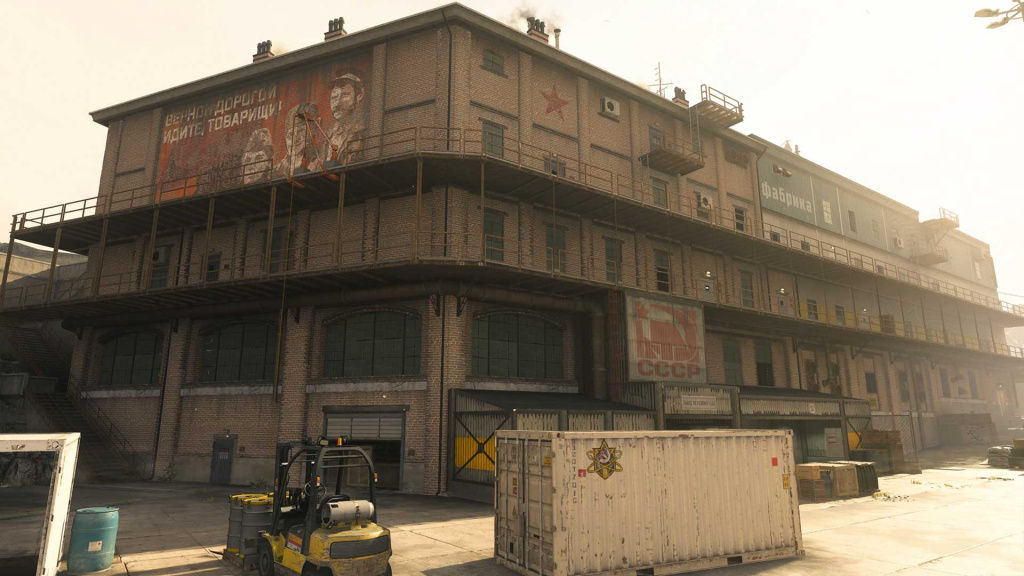 (Picture: Activision)
If you can survive the initial combat encounters when dropping onto the Factory, you will have fantastic cover, access to a buy station just outside close to the water, and a whole lot of loot.
Lastly, controlling the flattop roof of the Factory can net you a whole lot of kills against those coming up multiple stairways.
Power Room and Lookout (#7 on map)
For those who want to gear up before getting into too many gunfights, the Power Room and Lookout area might be the perfect fit. 
The location is relatively secluded, provides decent cover and a plethora of loot to build up your arsenal.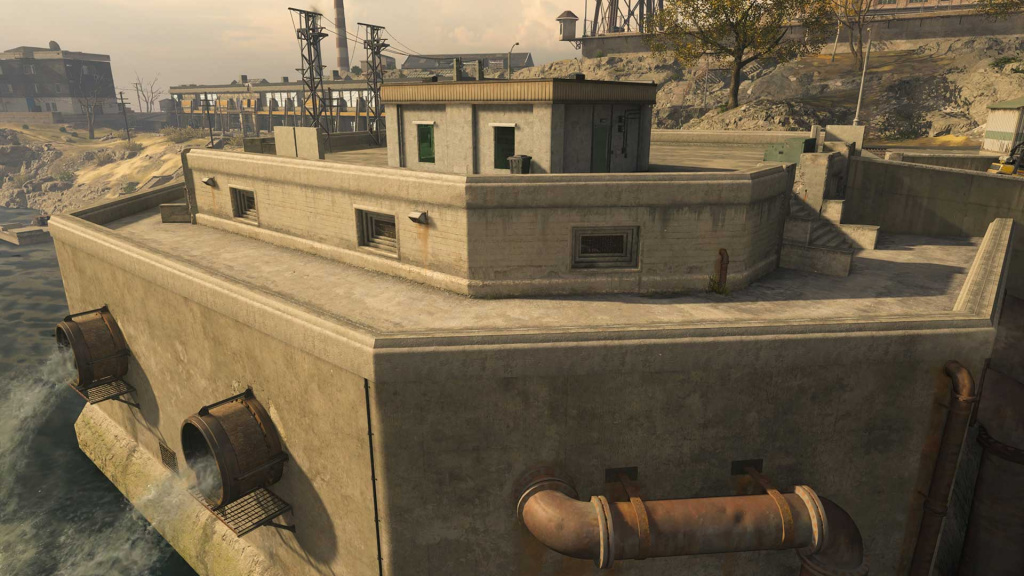 This location also boasts an ammo cache, as well as spawn locations for both a vehicle and a buy station. 
The Power Room and Lookout might not be the most advantageous position on Rebirth Island but for a starting spot, it is perfect.
Headquarters Command Center (#20 on map)
The Headquarters Command Center just edges into our top five picks for drop locations in Warzone's Rebirth Island map, due to all the loot it can provide, and not being as complicated of a structure as some other big buildings.
This two-story building allows for close-range fights to kick things off and provides for excellent vision on other nearby locations.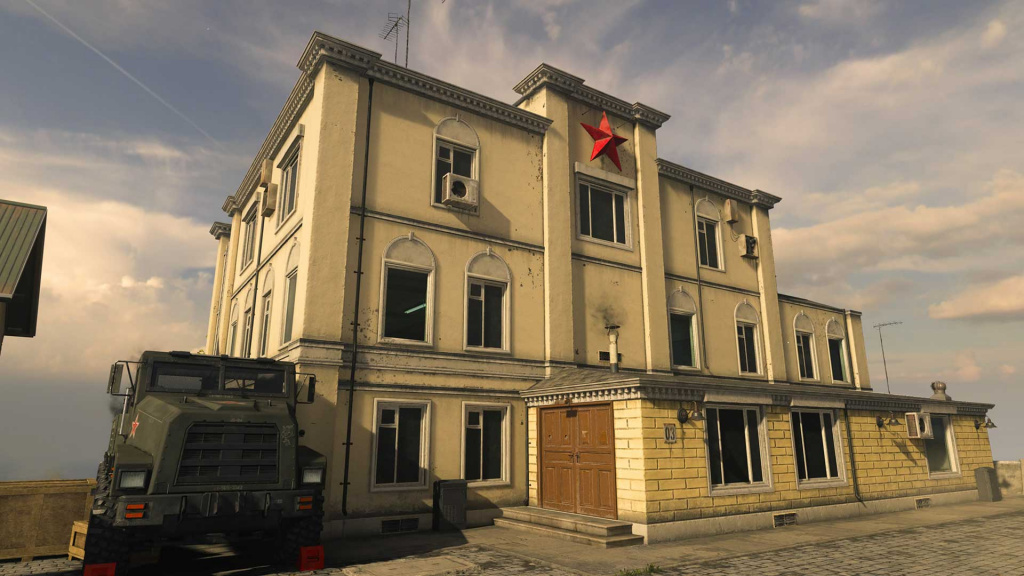 (Picture: Activision)
There's also a buy station spawn location at the Garrison just next to the Headquarters Command Center, which means you can quickly get some killstreaks, for example, if you've won a few firefights. 
So there you have it, the five best drop locations in Warzone's Rebirth Island. Everyone will, of course, have their preferences and as time goes by, some locations might become much more contested than others, so keep this in mind when dropping into a match.
---
For more Call of Duty news, be sure to check out our dedicated section or some of our MW2 Guides & Tutorials below:
Modern Warfare 2 Guides - Jack Links Skin | Unlock All Operators | Check Server Status | Get Twitch Drops | Post-Credit Scene Explained | Unlock Gold Camo | Get Burger Town Operator | MGB Nuke | Unlock Every Weapon | All Killstreaks| Safe Code Locations|Check KD Ratio|XP Farm Trick|Chopper Gun Glitch|Weapon Tuning|Change Name Color|Hardcore Tier 1 Mode| Turn Off Crossplay|Steam Deck| Raid: Atomgrad | How To Play "Support A Team" | Unlock Orion Camo | Aim Assist Settings | 
Modern Warfare 2 Fixes & Issues-Best NVIDIA GeForce Drivers | Dev Error 6036 | MW2 Missing Items | Unlimited Tactical Sprint Bug | Stuck On Installing Bug | Display Name Not Allowed Bug|Gold Camo Not Unlocking|Voice Chat Not Working| Display FPS Counter | 
Best Modern Warfare 2 Loadouts -  Best Weapon Tier List |  M4 Loadout|  PDSW 528 Loadout|TAQ-V Loadout|M4 Loadout|Fennec 45| No Recoil M4 Loadout | SA-B 50 Loadout | Kastov-74U Loadout |