Despite not having the best offering of missions, CS:GO Operation Broken Fang was a great success and quite the ride throughout the last three months. One of the exclusive perks of having the pass was the ability to queue in Broken Fang Premier. Now, on 30th March 2021, Valve has made Broken Fang Premier free to all CS:GO players, no matter if they own an Operation Pass or not.
How to play Broken Fang Premier for free
Players can now simply log into the game and head to the competitive tab, then queue for Broken Fang Premier for free. That's all there's to it really.
In case you don't own the Operation Pass, Broken Fang Premier is basically competitive but has a map pick/ban phase at the start of the match.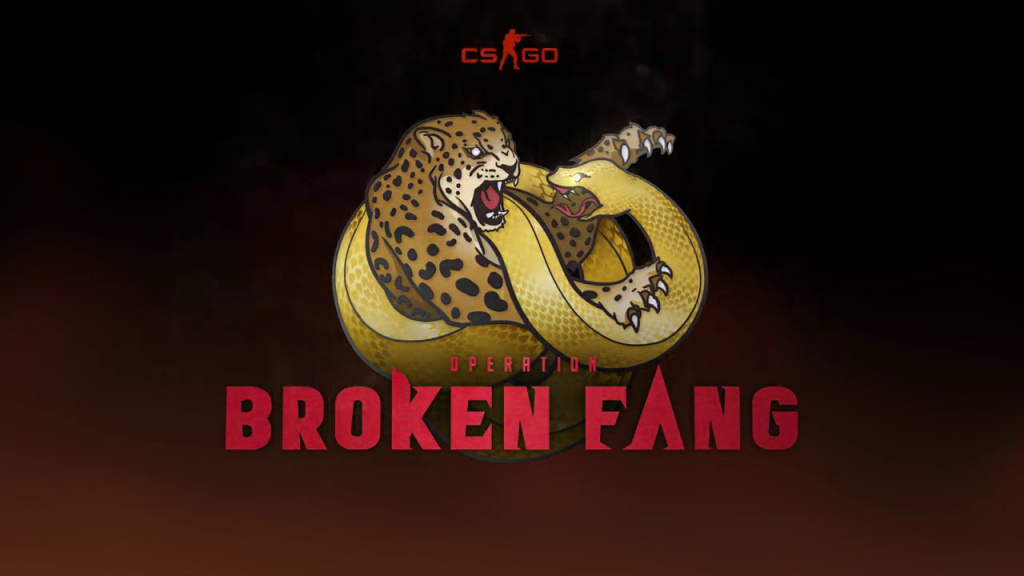 (Picture: Valve)
Valve shared a short description of Broken Fang Premier: "Broken Fang Premier, which introduces a pick/ban phase to the start of a competitive match, allows players to test their mettle across the entire Active Duty map pool. Pick and ban maps, choose your starting side, and work together to win 16 rounds."
Keep in mind just because Broken Fang Premier is free, doesn't mean you will have access to the missions or Star rewards. These features are still reserved for Operation Pass holders.
At the time of writing, all CS:GO players have a month to try out CS:GO Broken Fang Premier before the Operation comes to an end.
CS:GO patch notes 30th March 2021
Alongside this news about Broken Fang Premier being free for all, Valve shared small patch notes, which you can read below.
Operation Broken Fang:
For a limited time, Broken Fang Premier is available for everyone.
Operation Broken Fang Passholders will play in Prime Account Status queue when matchmaking for Broken Fang Premier.
Misc: 
Fixed Steam networking sockets implementation to dynamically load "wlanapi.dll" system library and to work on Windows Server systems which don't have Wireless LAN Service enabled.
Adjusted Zeus texture to read Zeus X-27. For the record, this counts as a Zeus skin.
Catch up on Broken Fang mission
While you can play in the Broken Fang Premier matchmaking now for free without a pass, some might have the pass and could still be behind on some missions.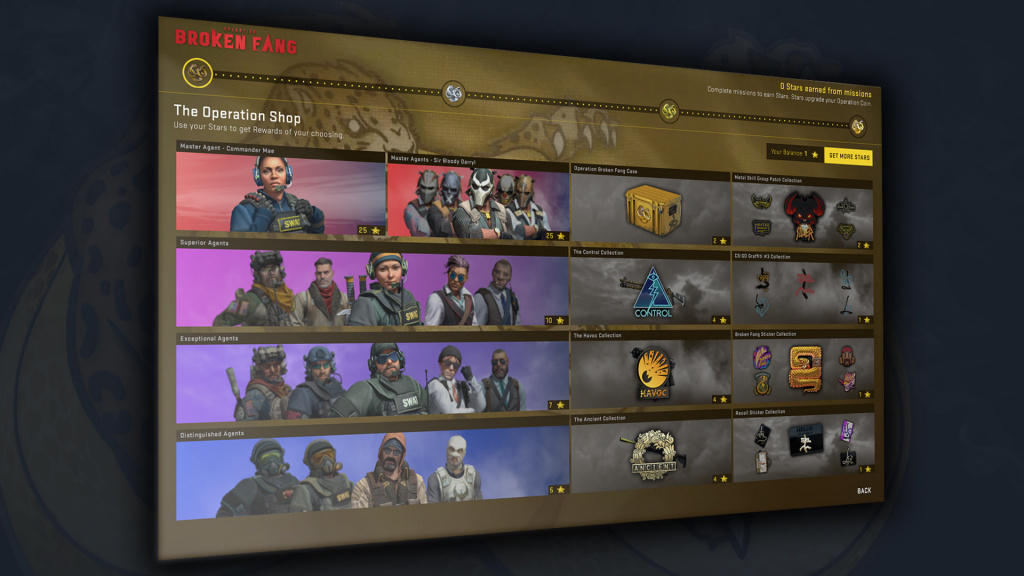 (Picture: Valve)
Since the release of CS:GO Operation Broken Fang, we've been doing guides on the weekly missions. 
Check out a list of articles below for week 8 to 16 so you can catch up on the missions you might have missed in the past two months.
Finishing these missions will, of course, reward you with Stars, which you can use to get rewards before 30th April 2021.
CS:GO Operation Broken Fang Star rewards
With the CS:GO Operation Broken Fang Stars earned, you can spend them on some great cosmetic collections.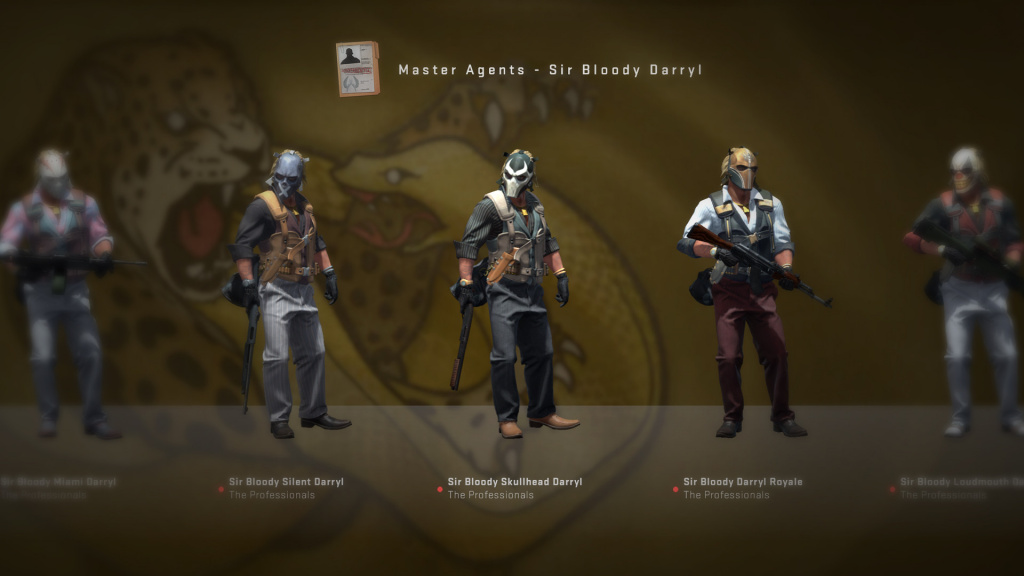 (Picture: Valve)
Take a look at all three collections as well as the case in our dedicated articles below.
Keep in mind you can also upgrade your Operation Coin with Stars earned from Broken Fang Missions.
Don't forget to complete all the missions you can before CS:GO Operation Broken Fang's end date of 30th April 2021, and try out some Premier while you are at it.