The highly-anticipated World of Warcraft update (9.1) for Shadowlands, entitled Chains of Domination, releases on 29th June in the US, and 30th June in Europe. With a brand-new raid, a controversial Shards of Domination "feature", and much more, there's a whole lot for citizens of Azeroth to sink their teeth into. One of the most exciting features, as always, is the ability to start flying in the Shadowlands areas. With no Pathfinder in the expansion, you might be wondering how you can unlock flying in Shadowlands. Well, we've got you covered with a full guide, including all the requirements, limitations of flying, and some unique Covenant mounts you can attain. 
Flying in Shadowlands - How to unlock & requirements
To unlock Flying in Shadowlands, all you really need to do is meet some requirements, and complete a questline. 
Flying in Shadowlands requirements:
Expert Riding Skill.
Renown Level 44.
Steps to unlocking flying in Shadowlands:
After the WoW 9.1 update, log into the game.
Complete the quest "The Primus Returns" within the Chains of Domination Campaign "The Last Sigil".
Use the "Memories of the Sunless Skies" item to unlock flying in Shadowlands.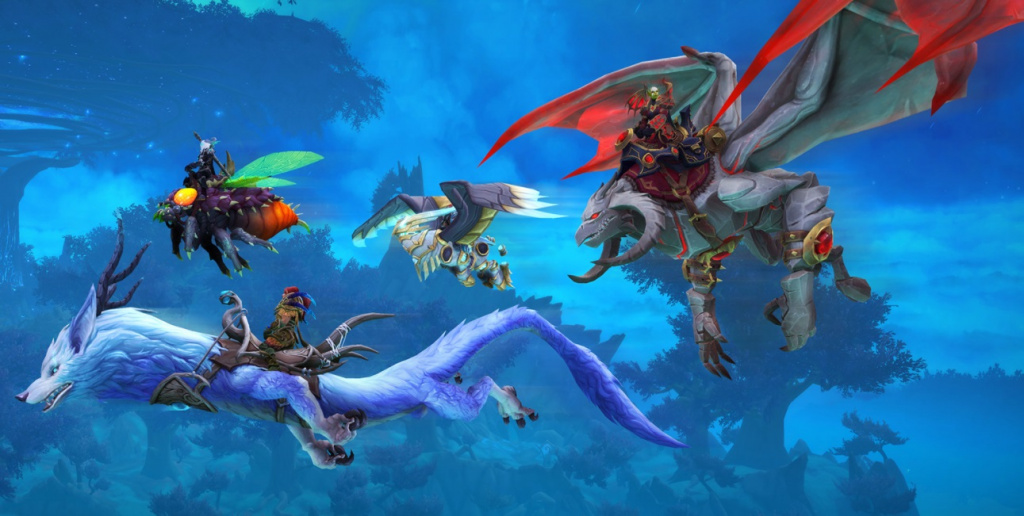 There are some caveats, however. You can only use flying in Bastion, Maldraxxus, Ardenweald, and Revendreth. This means you will still need to hoof it in The Maw and a few other areas.
Shadowlands unique Covenant flying mounts
If you want to take to the sky in style, then you will probably want to get one of the unique flying mounts. 
All you need to do is reach Renown Level 45 to get a unique flying mount from your Covenant. Check out the mounts below.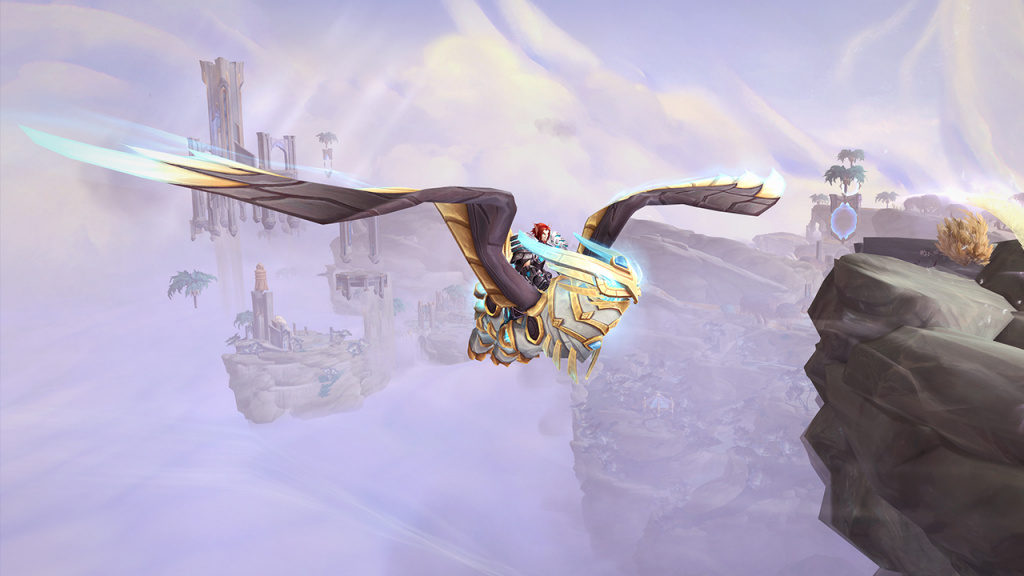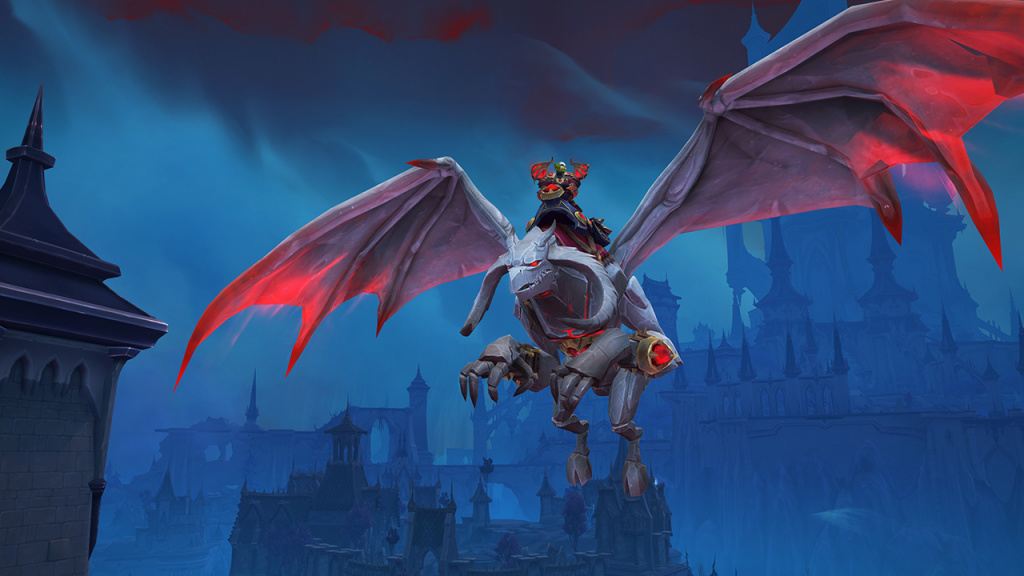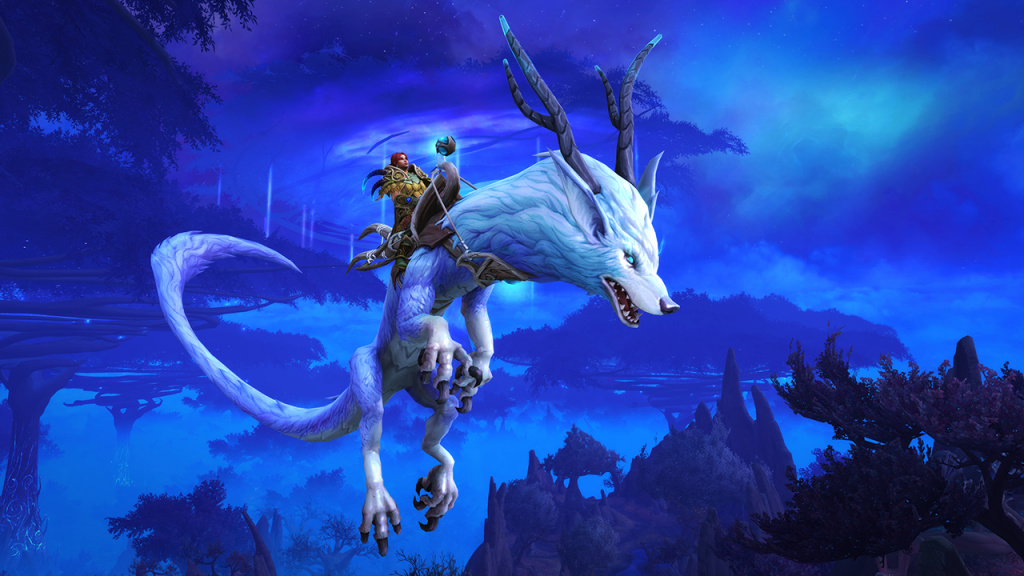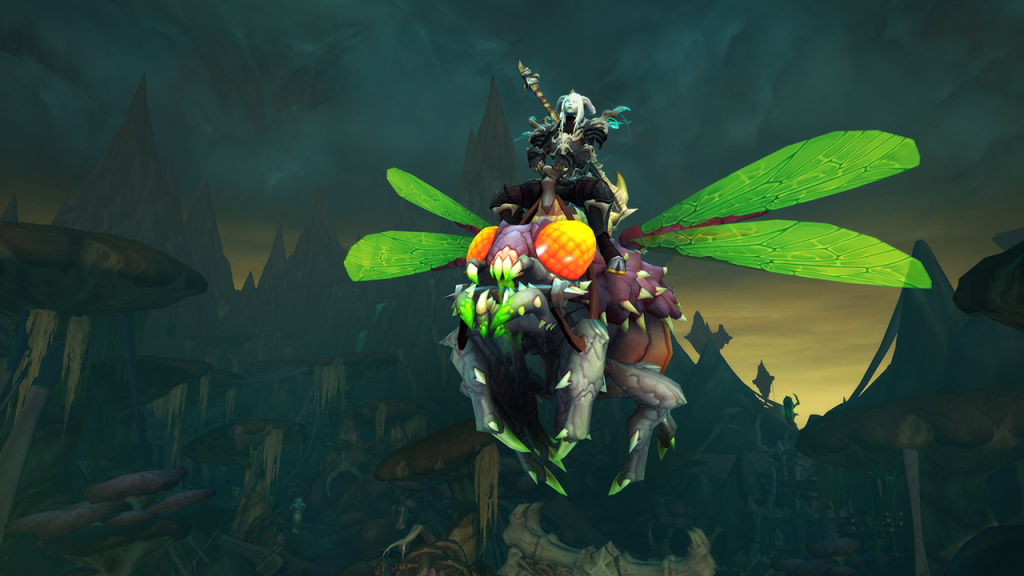 Blizzard explains in a recent post: "Keep in mind that these mounts are for covenant members only; should you change your allegiance, you will no longer be able to ride them until you earn your previous covenant's favour back. Additionally, once you unlock any of these mounts, all of your other characters belonging to the same covenant will be able to ride them without having the complete the previous requirements."
So there you have it, everything you need to know about flying in Shadowlands so you can take to the skies of the four main areas. 
Don't forget to check out our dedicated World of Warcraft section for news, guides, leaks and much more.
---
Check out our video below, where we dive deep into the lore of the Dragon Aspects in World of Warcraft, discussing all the leaders, their history, and some family drama!
For more World of Warcraft news, be sure to check out our dedicated section or some of our WoW Guides & Tutorials below:
Dragonflight Guides - Primal Storms Event| Content Roadmap| Play On Steam Deck| Raid Schedule| Dracthyr Evoker Class| Dragon Isles Zones| Max Level & Progression Path| Crafting Orders| Dragonriding| Editions & Bonuses|Dracthyr Evoker|Twitch Drops & Rewards|Maintenance Schedule US & EU|Check Server Status|Performance & Stuttering Fix|DPS Tier List|Mythic+ Affix Rotation Season 1|Reset Talents | Transfer Aborted & World Down Issues | Tangled Dreamweaver Mount | Stuck on Loading Screen Error Fix | Vault of the Incarnates Loot | Wrathion or Sabellian? | 
Dragonflight Tier Lists - Best DPS Class & Build | Best Healer Class & Build | Best Tank Class & Build
Dungeon Guides - Nokhud Offensive | Neltharus | The Azure Vault | Brackenhide Hollow | Ruby Life Pools | 
WotLK Classic Guides - Best Death Knight Builds| Retribution Paladin PVE| Herbalism Leveling| PvE Beast Mastery Hunter DPS| Shadows of Doom| Cold Weather Flying| Fire Mage PvE| Flying Carpet 
Holiday Events - Hallow's End| Feast of Winter Veil  
Featured image courtesy of Blizzard.