On 18th January 2022, Microsoft announced probably the biggest gaming news of the 21st century up to this point - they have acquired Activision Blizzard for a whopping $70B, which means that legendary franchises such as Call of Duty, Warcraft, Starcraft, and Crash Bandicoot are now joining the Xbox family of games.
What does this exactly mean for many of these games is a big question that remains the be answered later this year, once the deal is complete.
Activision Blizzard has been going through a troublesome period over the last year, filled with scandals and accusations of a toxic working environment, sexual assaults, and discrimination.
Most of Blizzard's major IPs, such are World of Warcraft, StarCraft, and Overwatch, are stuck in some kind of limbo, with no news about the development and without new content on the horizon.
World of Warcraft is particularly going through a hard time, with the behemoth now struggling to keep its once-massive player base, mostly due to numerous design problems in the past few expansions, with recent scandals only accelerating the exodus of players.
With WoW now being owned by Microsoft, there is a glimpse of hope that better days are coming for the MMO, and one of the first questions that came to many people's minds is will we see WoW on Xbox Game Pass?
Will World of Warcraft come to Xbox Game Pass?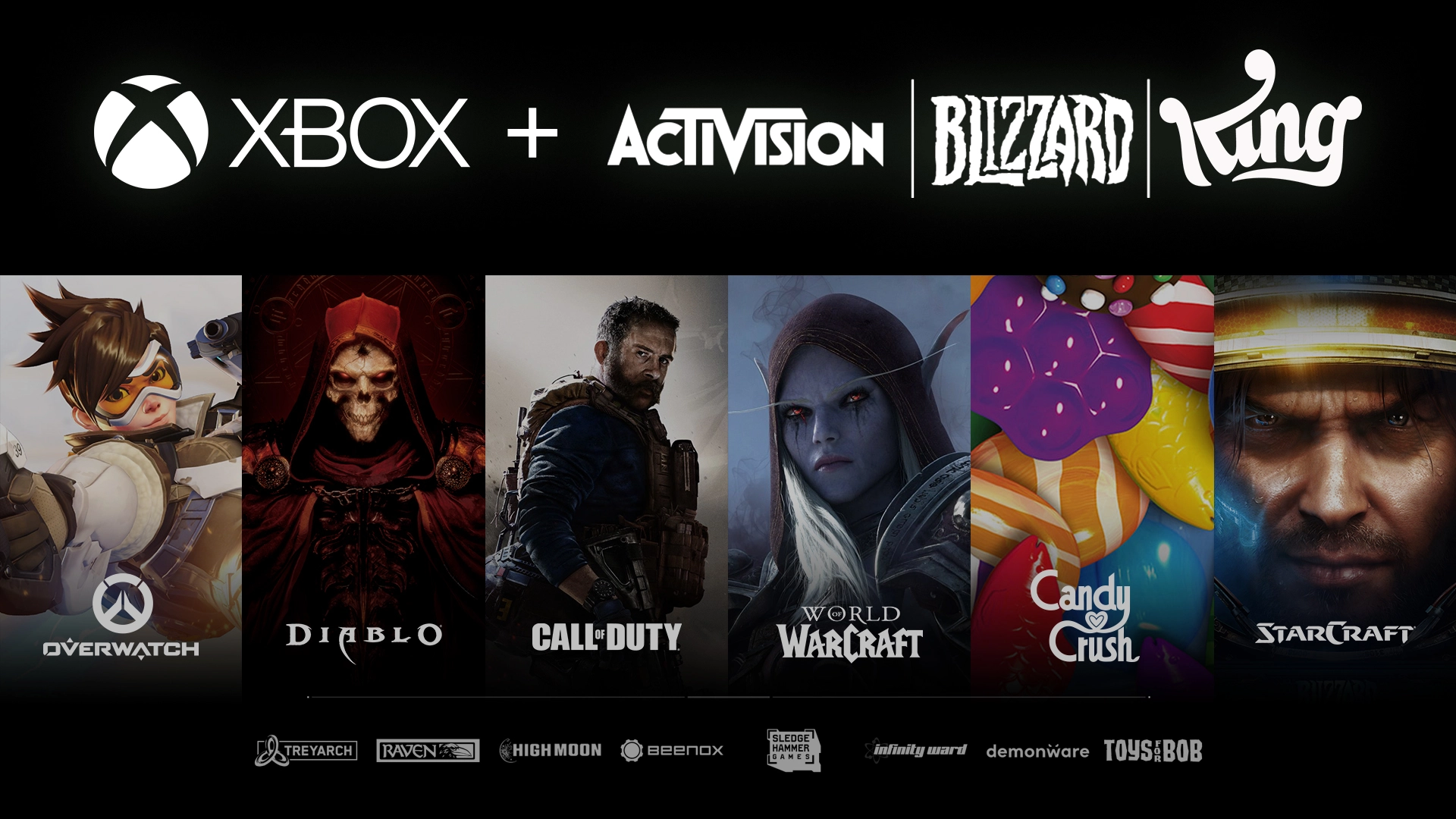 In 2022, World of Warcraft celebrates its 18th birthday, and the legendary "one MMO to rule them all" game is still standing strong despite all the issues over the last couple of years.
And despite the game's huge popularity, Blizzard has never decided to port the game on consoles, most likely because its numerous mechanics were designed to be played with mouse and keyboard, and it would be hard to redesign that for controllers.
But that might change now when Blizzard has become a part of the Xbox family. While it is still very early to talk about what will happen with Blizzard and their current and new games, Xbox stated that their plan is to "offer as many Activision Blizzard games as we can within Xbox Game Pass and PC Game Pass."
The statement goes for both current and future games coming from Activision Blizzard. This means that there are big chances for WoW to become available on Xbox Game Pass.
The Elder Scrolls Online, another big MMO which Microsoft now owns following their Bethesda acquisition in 2020, is also added to Xbox Game Pass, but only the base game and some extra bonuses, so that could be an indicator of what will happen with WoW, in terms of its availability on Game Pass.
When is WoW coming to Xbox Game Pass?
If Microsoft decides to add World of Warcraft to Xbox Game Pass, that would likely not happen before the second half of 2023, as first they need to finalize this massive deal, and then work on the infrastructure for that to happen.
World of Warcraft is tied to Battle.net and many things will need to be changed in order for the game to become available on Xbox Game Pass, such as adding WoW to Microsoft Store.
So, to conclude, chances are big for WoW to eventually become available on Xbox Game Pass (but most likely only for PC), and that will likely happen sometime in the summer of 2023.
Featured image courtesy of Activision Blizzard / Microsoft.
---
Check out our video below, where we dive deep into the lore of the Dragon Aspects in World of Warcraft, discussing all the leaders, their history, and some family drama!
For more World of Warcraft news, be sure to check out our dedicated section or some of our WoW Guides & Tutorials below:
Dragonflight Guides - Primal Storms Event| Content Roadmap| Play On Steam Deck| Raid Schedule| Dracthyr Evoker Class| Dragon Isles Zones| Max Level & Progression Path| Crafting Orders| Dragonriding| Editions & Bonuses|Dracthyr Evoker|Twitch Drops & Rewards|Maintenance Schedule US & EU|Check Server Status|Performance & Stuttering Fix|DPS Tier List|Mythic+ Affix Rotation Season 1|Reset Talents | Transfer Aborted & World Down Issues | Tangled Dreamweaver Mount | Stuck on Loading Screen Error Fix | Vault of the Incarnates Loot | Wrathion or Sabellian? | 
Dragonflight Tier Lists - Best DPS Class & Build | Best Healer Class & Build | Best Tank Class & Build
Dungeon Guides - Nokhud Offensive | Neltharus | The Azure Vault | Brackenhide Hollow | Ruby Life Pools | 
WotLK Classic Guides - Best Death Knight Builds| Retribution Paladin PVE| Herbalism Leveling| PvE Beast Mastery Hunter DPS| Shadows of Doom| Cold Weather Flying| Fire Mage PvE| Flying Carpet 
Holiday Events - Hallow's End| Feast of Winter Veil  
Featured image courtesy of Blizzard.