Developer Update Patch 9.1.5 PTR for World of Warcraft has been released and there were a few significant changes made that has many dedicated players discussing the game's current state on social media as well as forums such as Reddit.
One of the changes made, as a result of the update, was to a few obscure wall paintings depicting provocative women which now have been censored in-game. This was achieved by sexually toning down depictions of women or replacing paintings entirely with fruit.
Is the sexualisation of women a problem within Blizzard games?
A user, Archimtiros, from one of the largest World of Warcraft information sites, Wowhead, posted a detailed discussion regarding the latest update in which they revealed that some of the game's obscure paintings have been altered.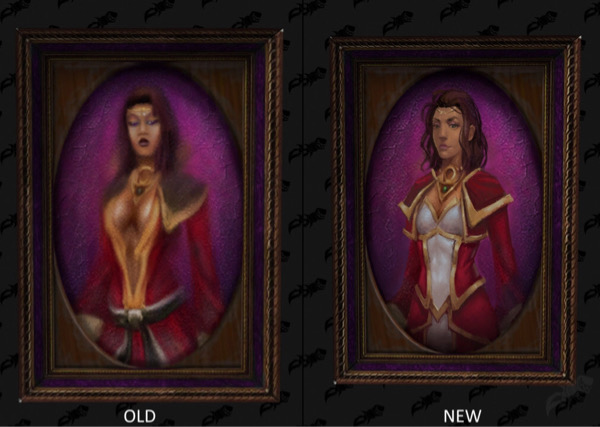 The user continued to suggest that Blizzard may be making attempts to reduce feminine sexuality from the game, akin to what the publisher had done previously in Hearthstone.
"There aren't a whole lot of pictures like this within the game, so it's unlikely that players would even notice the change if not datamining, though it does raise questions as to whether other sexualised content such as the demonic Succubus model or Steamy Romance Novels might also be changed at some point."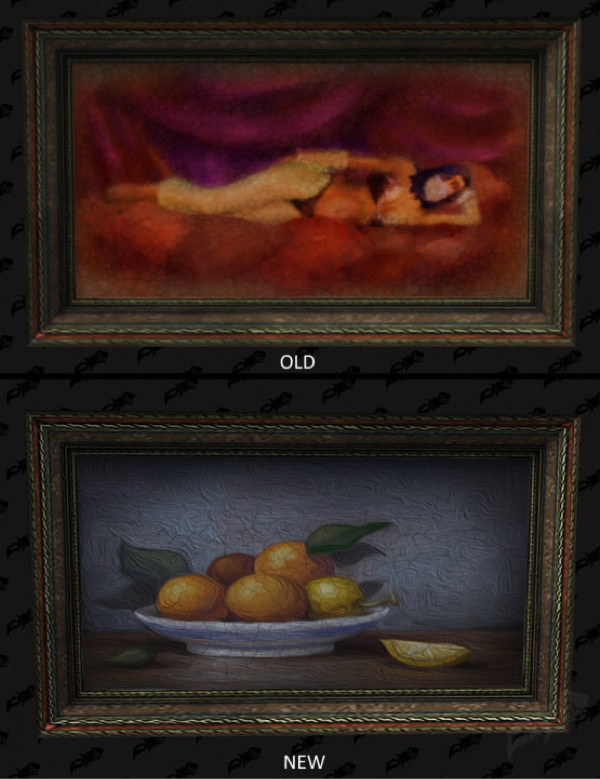 The post was shared by user Pewpega on the Blizzard forums sometime thereafter where players shared their opinions and perspectives on the matter.
User Druidkitty commented: "The painting always seemed out of place to be honest. I personally love the changes and I say this as someone who dresses some of my characters (sic) in skimpy outfits since that is their race fantasy anyway."
Another user, Nagrash, eluded to the current issues plaguing the company, stating: "Yes after everything that has happened this is definitely the right takeaway from it all…"
Do the changes relate to current woes at Blizzard?
Some have suggested that this could be the publisher trying to scramble following a series of controversies given the number of lawsuits it's facing. 
A recent article published by Bloomberg detailed that the Communications Workers of America union, representing some of the Activision Blizzard employees, has filed a labour board complaint against the publisher.
According to the complaint, they are accusing them of violating various labour laws to which allegedly includes "threatening employees" until communication regarding "wages, hours and working conditions" was ceased.
Activision Blizzard is also facing a class-action lawsuit for "injuncture and monetary relief and damages" as it has been alleged that several females and marginalised employees were subjected to a "frat boy" mentality through harassment and discrimination in the workplace.
To make matters severe, they were served with another lawsuit, this time for allegedly providing investors with "materially false and misleading" statements. Additionally, they have been accused of shredding documents pending a California Department of Fair Employment and Housing (CDFEH) investigation.
However, the dedicated players do believe the publisher is trying to reform and addressing such issues is a step in the right direction, according to Twitter user, ‪Selphares‬: "I think it (is) more a move that they not really understand what they did wrong and now try blindly anything.".
I think it ids more a move that they not really understand what they did wrong and now try blindly anything.

— Selphares (@Selphares1) September 16, 2021
Don't forget to check out our dedicated World of Warcraft section for news, guides and much more.

Featured image courtesy of Activision Blizzard / Facebook.
---
Check out our video below, where we dive deep into the lore of the Dragon Aspects in World of Warcraft, discussing all the leaders, their history, and some family drama!
For more World of Warcraft news, be sure to check out our dedicated section or some of our WoW Guides & Tutorials below:
Dragonflight Guides - Primal Storms Event| Content Roadmap| Play On Steam Deck| Raid Schedule| Dracthyr Evoker Class| Dragon Isles Zones| Max Level & Progression Path| Crafting Orders| Dragonriding| Editions & Bonuses|Dracthyr Evoker|Twitch Drops & Rewards|Maintenance Schedule US & EU|Check Server Status|Performance & Stuttering Fix|DPS Tier List|Mythic+ Affix Rotation Season 1|Reset Talents | Transfer Aborted & World Down Issues | Tangled Dreamweaver Mount | Stuck on Loading Screen Error Fix | Vault of the Incarnates Loot | Wrathion or Sabellian? | 
Dragonflight Tier Lists - Best DPS Class & Build | Best Healer Class & Build | Best Tank Class & Build
Dungeon Guides - Nokhud Offensive | Neltharus | The Azure Vault | Brackenhide Hollow | Ruby Life Pools | 
WotLK Classic Guides - Best Death Knight Builds| Retribution Paladin PVE| Herbalism Leveling| PvE Beast Mastery Hunter DPS| Shadows of Doom| Cold Weather Flying| Fire Mage PvE| Flying Carpet 
Holiday Events - Hallow's End| Feast of Winter Veil  
Featured image courtesy of Blizzard.