During the last few months, many people from many walks of life have been affected by the pandemic and the gaming community is no different with reports stating that World of Warcraft icon Jarod Nandin has passed away due to complications from Covid-19.
Known for his famous cosplay presented at BlizzCon 2013 named "That Which Has No Life", in which he paid tribute to an episode of the animated series South Park, Nandin was revered and profoundly loved by the WoW community.

(Picture: Tumblr)
Jarod had posted updates to his Facebook page which revealed he had entered hospital with a suspected Covid-19 infection on the 19th December. An update on the 22nd of December was his last.
"I tested positive for covid. I'm really sorry to worry you guys," wrote Jarod. "I'm in the hospital getting treatment. Things look good. I'm just looking at Covid with a shit-eating grin on my face and saying:
'How do you Kill that which...has no Life?'"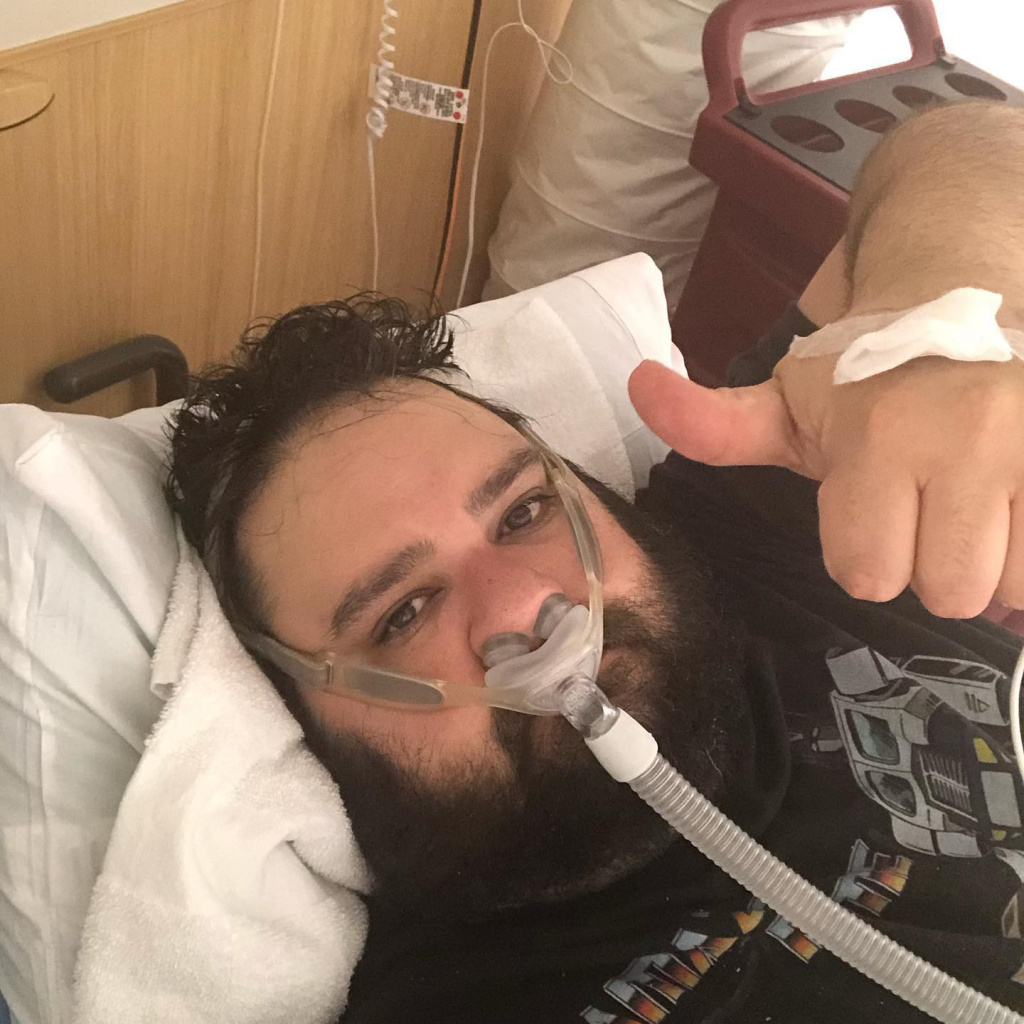 (Picture: Jarod Nandin)
Jarod was always recognized by the entire Blizzard community and above all, by the World of Warcraft community, the game he was devoted to, for his positivity, great sense of humour, his optimistic attitude and of course, his fighting spirit.
With the news, many prominent members of the community have left words and posts in remembrance, many of them recounting experiences shared at BlizzCon.
Today the @Warcraft & greater @Blizzard_Ent community lost one of it's sweetest souls to Covid. Jarod Nandin aka @JarodNWBZPWNR was best known by his famous Blizzcon cosplay "That Which Has No Life" from the @SouthPark ep "Make Love Not Warcraft"... (cont) https://t.co/LGCWKUWD1Rpic.twitter.com/Mx63iS4ivG

— Michele Morrow (@michelemorrow) January 3, 2021
Oh my good friend @JarodNWBZPWNR you will be missed so much. We will cherish the memories we had & continue to celebrate your life at conventions. Thank you for always making me laugh.

All I know is next BlizzCon we will get together to celebrate his life. pic.twitter.com/BwIgKkxy9m

— Jimmy Blocksom | #BlackLivesMatter (@djtyrant) January 3, 2021
We are deeply saddened to report that Jarod "NWBZPWNR" Nandin, aka "The South Park Guy" cosplayer from BlizzCon 2013, has passed away after contracting Covid-19. #Warcraftpic.twitter.com/cqLVmyV3qp

— Wowhead (@Wowhead) January 4, 2021
From the GINX Esports team, we want to send our condolences to Jarod's family and friends. Rest in peace, Jarod Nandin.