World of Warcraft: Shadowlands released on 23rd November, and as is tradition, the massive expansion does have some teething issues. Developer Blizzard Entertainment has now come out to detail some Shadowlands known issues, and provided fixes to some of these issues, from characters falling through the ground, to players being unable to join a Covenant and more.
Shadowlands issue & fix: Falling and disconnecting
One of the most severe issues players have been experiencing with the launch of Shadowlands is how their character might fall through the ground. 
When some players use portals, they have appeared under the ground and started to fall, until they get disconnected. This means they now can't log into their character and are stuck falling through the ground.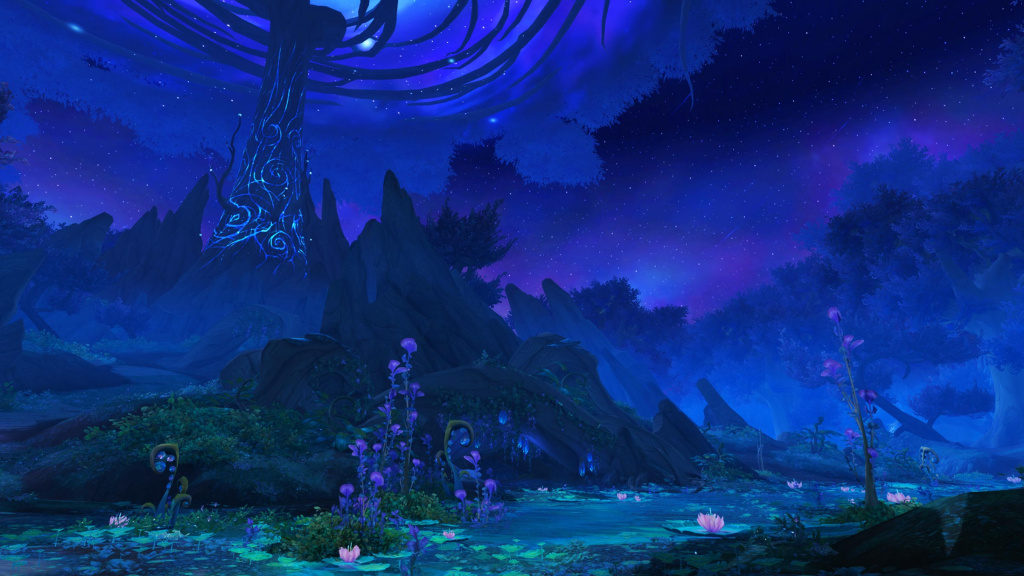 (Picture: Blizzard Entertainment)
Blizzard's fix for this Shadowlands issue is: "If your character is falling through the world and you are still connected, you can resurrect at the Spirit Healer after your character dies.
"If your character is disconnected while falling through the world, contact us."
Unable to progress: Elysian Hold
Some players fear that they are unable to progress in their Shadowlands campaign after falling off from Elysian Hold before picking up the Flight Path point.
Thankfully, Blizzard has confirmed there is no need for a fix, as the Elysian Hold Flight Path point is automatically added to your character.
Simply put, you just need to head to the closest Flight Master and travel to the Elysian Hold point without issue.
Unable to join a Covenant after disconnect
After picking a Covenant, some players are now unable to join them due to disconnecting shortly after picking one. Further, players can't find any quests for the Covenant they picked.
(Picture: Blizzard Entertainment)
Blizzard has noted they have identified this Shadowlands issue and it may reset. The developer gives the following solution: "If unable to proceed with your Covenant choice, returning to Oribos or relogging there will allow you to proceed as intended. If you also accepted the quest 'Prove your Worth' before this workaround, you can then safely abandon the quest."
Blizzard continued by apologizing for this issue in Shadowlands and noted the developers are working to resolve the issue as quickly as possible.
Dungeon reward not opening
Lastly, there's an issue in Shadowlands pertaining to dungeon rewards. Some players are reporting receiving the error "You can't use that item" when trying to open the Veiled Satchel of Cooperation. 
Blizzard notes the developers have already fixed this Shadowlands issue. However, the developer notes if you still can't open the Veiled Satchel of Cooperation, you should wait until you reach level 60.
Despite some issues, Shadowlands have seen a great launch, and with all the content from the new World of Warcraft expansion, it appears most players are enjoying themselves quite a lot.