If you are amongst those who spend self-isolation in Azeroth, you'll be glad to hear that  Blizzard increased experience gains by 100% for a whole month!
All players in Battle for Azeroth will gain an experience buff called "Winds of Wisdom" which will give them a 100% boost.  Players with Starter Edition and Legion players will also be bestowed with this buff, which will last until April 20.
While it's a sweet thing to give, some players think that it would be more useful if they did some other, more impactful things that could help players.  
One player suggested that they should double the reputations gains so that people can unlock the races they want to level. At the same time, some asked why not simply unlock all the allied races for everyone so that people can play with new races, just like Blizzard did with Heroes of the Storm heroes.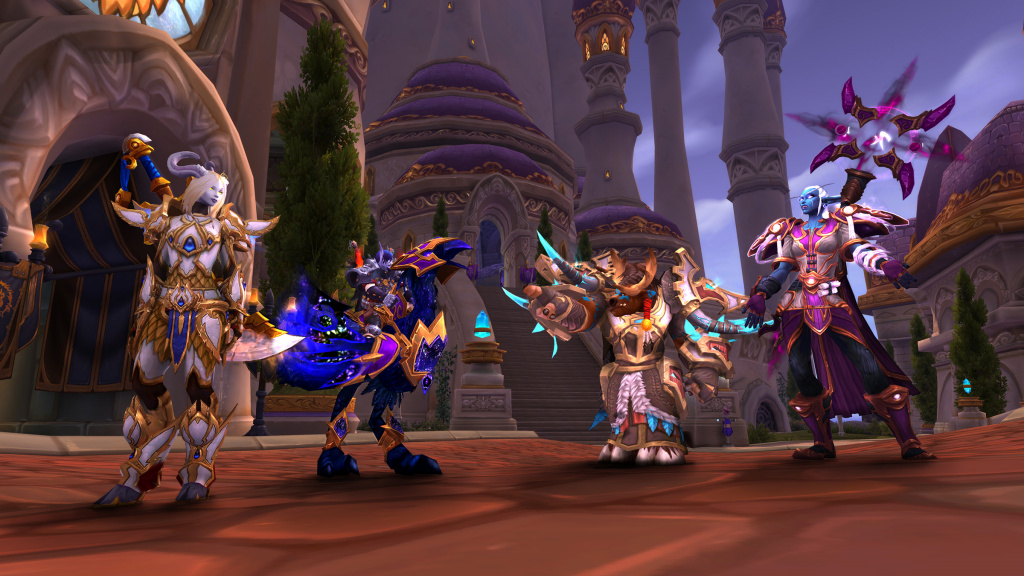 Allied races require hard grind to unlock them, and a lot of players don't have that amount of free time to commit just to unlock them. With that in mind, we might actually agree that it would have been a nice move to unlock them all during the outbreak.
To illustrate, one Reddit user said: "Yep, I got half excited about this. I logged in, realized I have over a month of grinding to get Voldunai, and logged out."
Battle for Azeroth is highly considered to be one of the worst WoW expansions amongst fans, both in terms of story and gameplay mechanics, which players find too grindy and unsatisfying. Players have words of praise only for the art department and people who work on cinematics.
Blizzard will have to work hard on Shadowlands if they want to redeem themselves and regain the fans' trust.