Early in January 2021, we
reported on Jarod "NWBZPWNR" Nandin passing
away due to complications from COVID-19. Jarod "NWBZPWNR" Nandin was a World of Warcraft cosplaying legend, most famous for his cosplay presented at BlizzCon 2013 named "That Which Has No Life", in which he paid tribute to an episode of South Park.
Now, friends and family have come together to hold a Virtual Wake in Stormwind city, celebrating Jarod's life, saying goodbye to the legendary cosplayer.
Jarod Nandin Virtual Wake in Stormwind
The Alliance capital city of Stormwind in an undisclosed server was the home of Jarod Nandin's Virtual Wake recently.
Friends and family marched to Lion's Rest in-game, while some joined in on Twitch for the proceedings.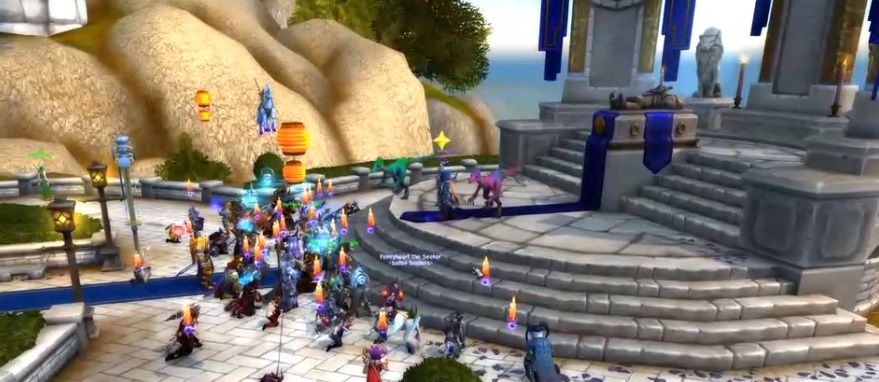 (Picture: DJTyrant)
The attendees shared their stories of Jared, and bid him farewell, saying their goodbyes to a pillar of both the cosplaying and World of Warcraft communities.
Out of respect to the friends and family of Jarod Nandin, the Virtual Wake wasn't publically announced.
However, now that the wake is over, you can check out out the full ceremony thanks to the video captured and shared by below DJTyrant.
Without a doubt, the World of Warcraft cosplay community lost a legend on 3rd January 2021. 
For the entire GINX Esports team, we would once again like to send our condolences to Jarod "NWBZPWNR" Nandin's friends and family. Rest in peace, Jarod, you will be greatly missed.