Blizzard recently added a War Game feature to World of Warcraft (WoW) Classic, and has now announced the first PvP tournament, called Summer Bowl. 
Here's everything you need to know about the Summer Bowl, including qualifier signups, prize pool, schedule, and how to watch.
About WoW Classic Summer Bowl
The WoW Classic Summer Bowl is a 10v10 Warsong Gulch tournament, so you will need nine friends with some great skills to compete. 
The tournament will be split into two regions, namely: North America and Europe. All matches in the Summer Bowl will take place on live servers for WoW Classic.
The tournament will use the recently added War Game feature. This will allow players to queue up battlegrounds against other teams in their region.
WoW Classic Summer Bowl will be split into two stages for each region: qualifiers and finals. The finals will feature the top six teams for the region.
Prize pool
The six players in each final of the WoW Classic Summer Bowl will fight it out for a decent prize pool of $4,000. Alongside the prize pool, players will have the bragging rights of becoming the first WoW Classic PvP tournament champions.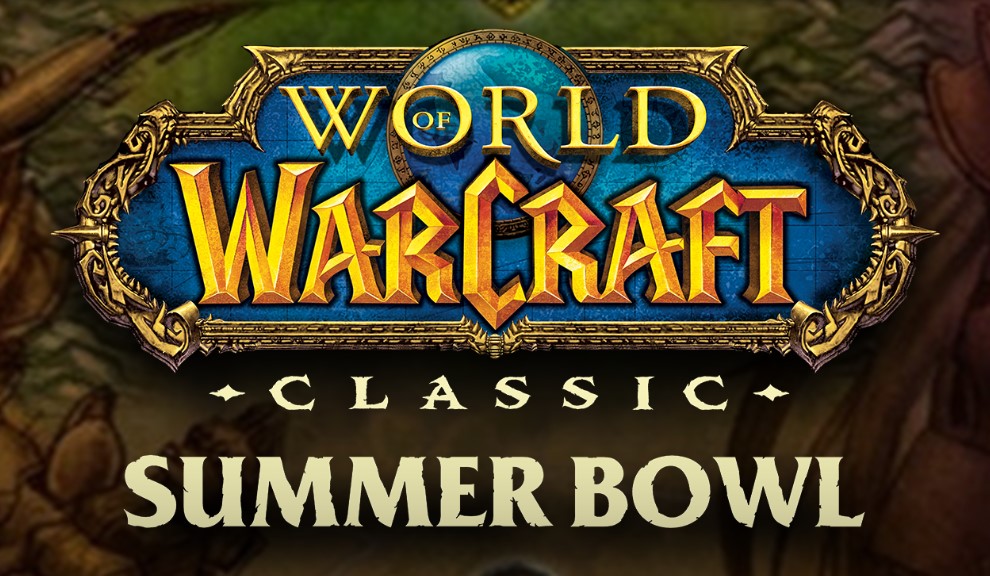 Grab nine friends and join the Summer Bowl (Picture: Blizzard)
At the time of writing, prize pool distribution is unknown. 
Schedule
The European tournament qualifiers will run on 20th and 21st June, while the North American qualifiers will run from 27th to 28th June. The top six teams will then compete in the finals. 
The finals for both of the WoW Classic Summer Bowl PvP regional tournaments will take place over one weekend, on 4th and 5th July. Check out the full schedule below.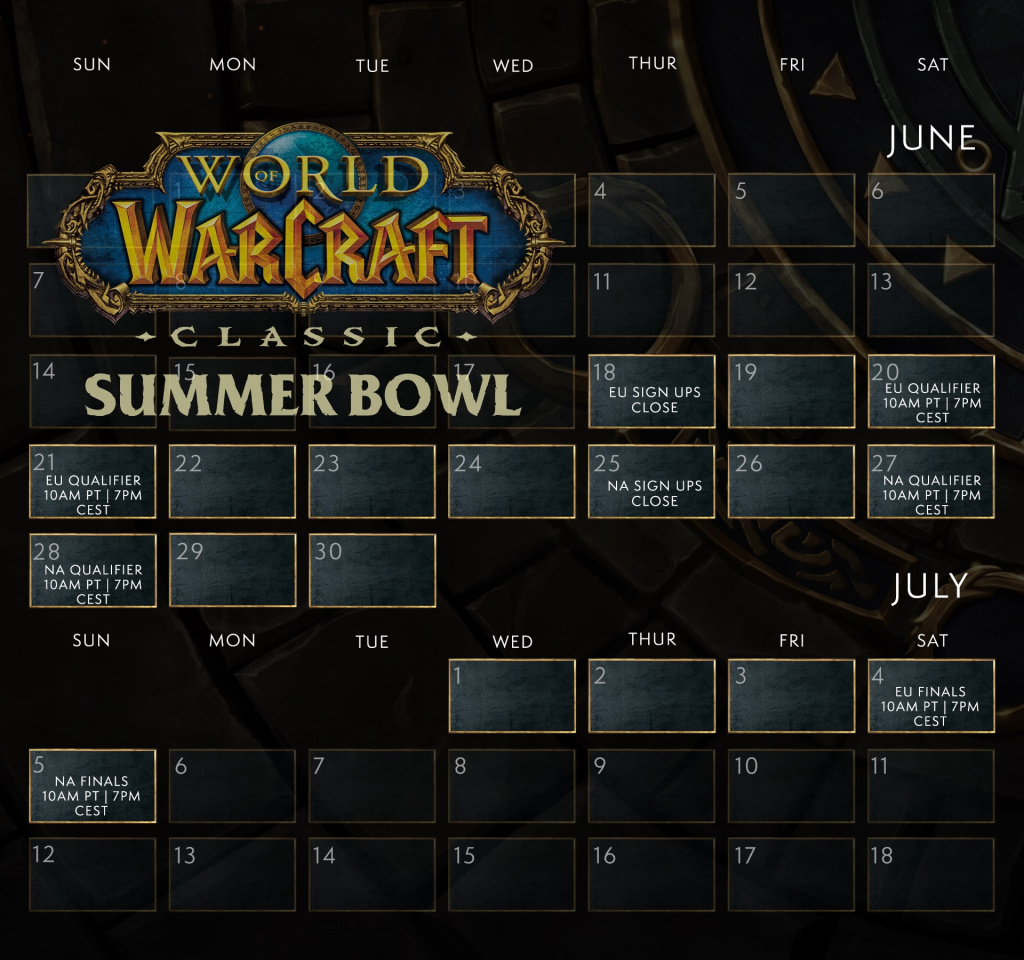 The full WoW Classic Summer Bowl schedule (Picture: Blizzard)
Qualifier signups
Teams of 10 players can sign up for their region on the official tournament page hosted by Major League Gaming. Those who sign up can create their team of 10 for some Warsong Gulch PvP action. 
Sign up for the WoW Summer Bowl qualifiers by following on of the links below:
Players need to have a level 60 character on the live servers for WoW Classic to enter the Summer Bowl tournament qualifiers. 
WoW Classic Summer Bowl - How to watch
While specific start times are still unknown, you can keep an eye on the brand-new WoW Esports Twitter account. You will likely be able to watch the tournament on the official YouTube channel below.