Warzone Season 5 has finally arrived and it brings a slew of new content for players to dive into. From a shiny new battle pass to new POIs, a new Gulag, several new modes, and of course, two new weapons.
One is the TEC-9 SMG, and the second is another assault rifle added to Warzone's arsenal, the EM2.
The EM2 is a well-known British gun from the 50s. It is a full-auto assault rifle that comes equipped with a built-in low-optic zoom, making it a rather strong weapon at range, something players that know how to hit their targets reliably will appreciate.

The weapon's downside is its relatively slow fire rate, but with the right attachments and the weapon's basic high accuracy, you can down almost any enemy with three carefully placed shots at a variety of ranges.
Check out this EM2 class setup if you want the best results at the start of Season 5.
The best EM2 loadout in Warzone Season 5
After our initial testing, and with all numbers taken into consideration, we think this is the best EM2 build for Season 5.
Muzzle: Agency Suppressor
Barrel: 25.8″ Task Force
Optic: Axial Arms x3
Underbarrel: Field Agent Grip
Ammo: STANAG 50 Rnd
And there you have it, the best EM2 loadout in Warzone, which will bolster your chances to dominate the early meta of Warzone Season 5.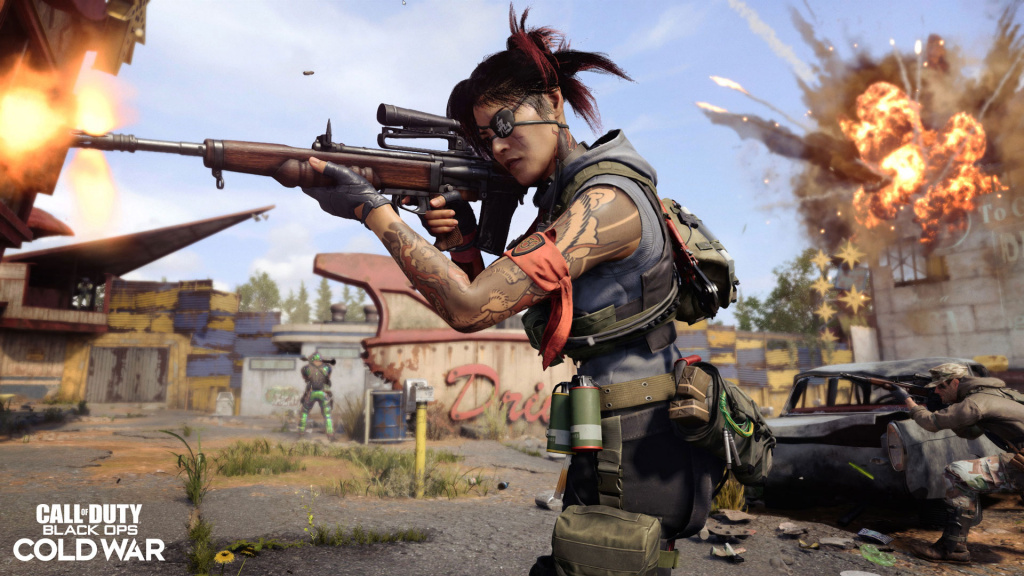 This build is a perfect option for mid-range combat, as the weapon is extremely precise and with a few good hits, it can deal with targets rather quickly before the situation becomes problematic for you and your teammates.
It's the best EM2 loadout in Warzone Season 5 right now, for those players who like to cover their teammates but also to get into the heat of a battle if the situation demands it. Being a rather easy weapon to control, it will not make you any issues to make a quick transition between mid-range and close-range combat.
Want to know more about Warzone Season 5? Then check out our dedicated Call of Duty section, featuring guides, best loadouts, weapon tier lists and much more.
---
For more Call of Duty news, be sure to check out our dedicated section or some of our MW2 Guides & Tutorials below:
Modern Warfare 2 Guides - Jack Links Skin | Unlock All Operators | Check Server Status | Get Twitch Drops | Post-Credit Scene Explained | Unlock Gold Camo | Get Burger Town Operator | MGB Nuke | Unlock Every Weapon | All Killstreaks| Safe Code Locations|Check KD Ratio|XP Farm Trick|Chopper Gun Glitch|Weapon Tuning|Change Name Color|Hardcore Tier 1 Mode| Turn Off Crossplay|Steam Deck| Raid: Atomgrad | How To Play "Support A Team" | Unlock Orion Camo | Aim Assist Settings | 
Modern Warfare 2 Fixes & Issues-Best NVIDIA GeForce Drivers | Dev Error 6036 | MW2 Missing Items | Unlimited Tactical Sprint Bug | Stuck On Installing Bug | Display Name Not Allowed Bug|Gold Camo Not Unlocking|Voice Chat Not Working| Display FPS Counter | 
Best Modern Warfare 2 Loadouts -  Best Weapon Tier List |  M4 Loadout|  PDSW 528 Loadout|TAQ-V Loadout|M4 Loadout|Fennec 45| No Recoil M4 Loadout | SA-B 50 Loadout | Kastov-74U Loadout |