In the
Warzone Season 3 Reloaded update
, the developer made balance changes to SMGs and Sniper Rifles, as well as attachments. With the K31 Swiss getting arguably the biggest buffs, it is now right at the top of our
Sniper/Marksman rifle tier list for Warzone Season 3 Reloaded
. That's if you pick the best attachments to get the job done. In this guide, we showcase the best possible loadout for the K31 Swiss in Warzone Season 3 Reloaded.
Warzone S3 Reloaded: Best K31 Swiss loadout
With the Warzone Season 3 Reloaded update, the K31 Swiss Sniper Rifle has seen the most buffs in its class. Before we get to the best loadout for this fast-firing, long-range killing machine, let's look at the buffs:
Flinch Resistance greatly increased
ADS Speed increased slightly
Aiming Stability increased
With the greatly increased Flinch Resistance, the K31 Swiss is arguably the best sniper rifle for quick scoping in Warzone Season 3 Reloaded, especially when you pick the right attachments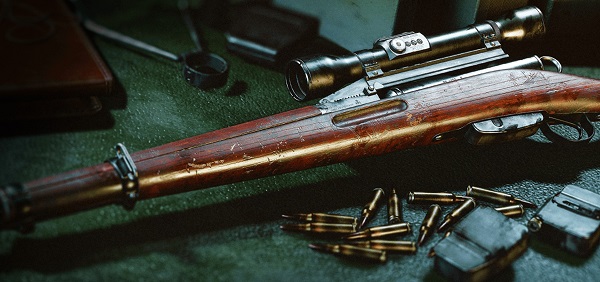 (Picture: Activision)
The best possible K31 Swiss loadout for Warzone Season 3 Reloaded is:
Laser: SOF Target Designator
Muzzle: Sound Moderator
Barrel: 24.9" Combat Recon
Ammo: 7 Rnd
Rear Grip: Raider Stock
We've put the SOF Target Designator Laser right at the top of this loadout due to its importance for the K31 Swiss. With the Reloaded update, the attachment now increases ADS speed and aiming stability. We pair this with the Raider Stock for extremely fast ADS speed for a sniper rifle loadout.
Further, we add the 24.9" Combat Recon barrel for increased bullet range and velocity, as well as the Sound Moderator to keep you off the radar. Lastly, the 7 Rnd ammo simply gives you more shots before you need to reload.
So there you have it, the best possible K31 Swiss loadout to use in Warzone Season 3 Reloaded, with all the right attachments. 
Check out our dedicated section for everything Call of Duty, from weapon tier lists to news, guides, esports and more.