Call of Duty: Warzone
Season 2 is nearing its ending, with
players turning into zombies
possibly indicating a massive event to close it out, leading us into a new retro Verdansk for Season 3.
One parting gift for the battle royale players is the Sykov pistol, a nice handgun that it's relatively easy to acquire without much hassle in Warzone.
Despite not being the go-to for many players who prefer to stick with two primary weapons in their loadouts, having a backup plan, especially if you plan to run one with the Ghost perk, is always recommended.
Let's check out the best attachments to add to the Sykov pistol in Warzone.
Best Sykov loadout for Warzone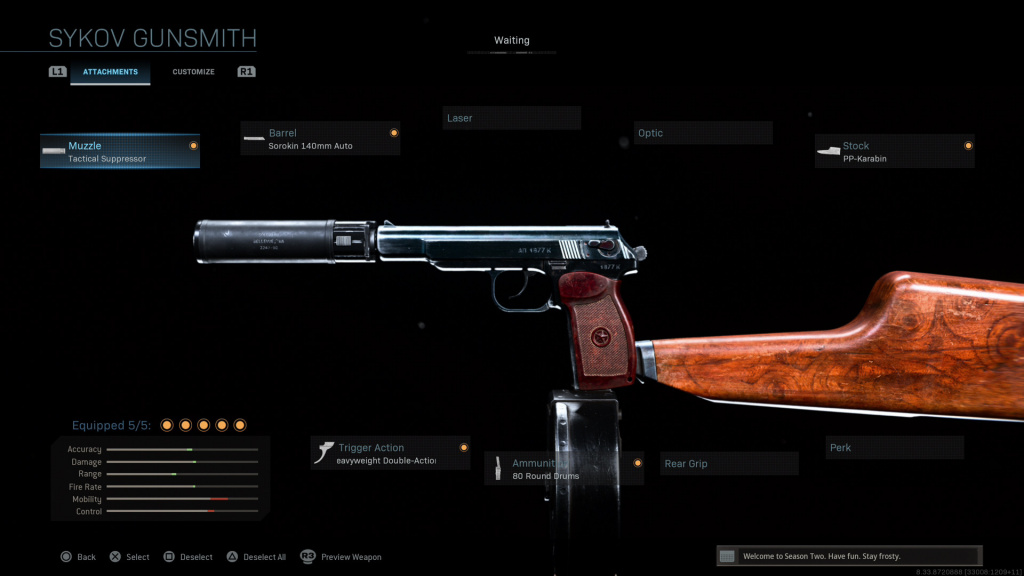 (Picture: Activision)
Muzzle: Monolithic Suppressor
Barrel: Sorokin 140mm Auto
Ammunition: 80 Round Drums
Rear Grip: VLK Elita
Perk: Akimbo
As you can see, these attachments are the ones used by popular content creator and dataminer ModernWarzone, showcasing the brutality this little handgun can boast.
The 80 round MAG in particular is what gives this weapon that extra punch needed to carry you out of sticky situations, as it's essentially just as deadly and easier to control than LMG's at short distances.