With Call of Duty: Warzone Pacific Season 1 update out now, players are looking for the next best meta weapon to use. There's still some confusion as to what to use, however, leading to players trying out different guns on Caldera. There are some Vanguard guns that should be prioritized over others, though. 
The Volk is one of those weapons. It's an assault rifle with little recoil and an above-average damage range. Although, the Volk needs the right attachments in order to get those specific results in Warzone Pacific. 
Below, check out the best loadout and class setup for the Volk in Season 1. 
Best Volk loadout in Warzone Pacific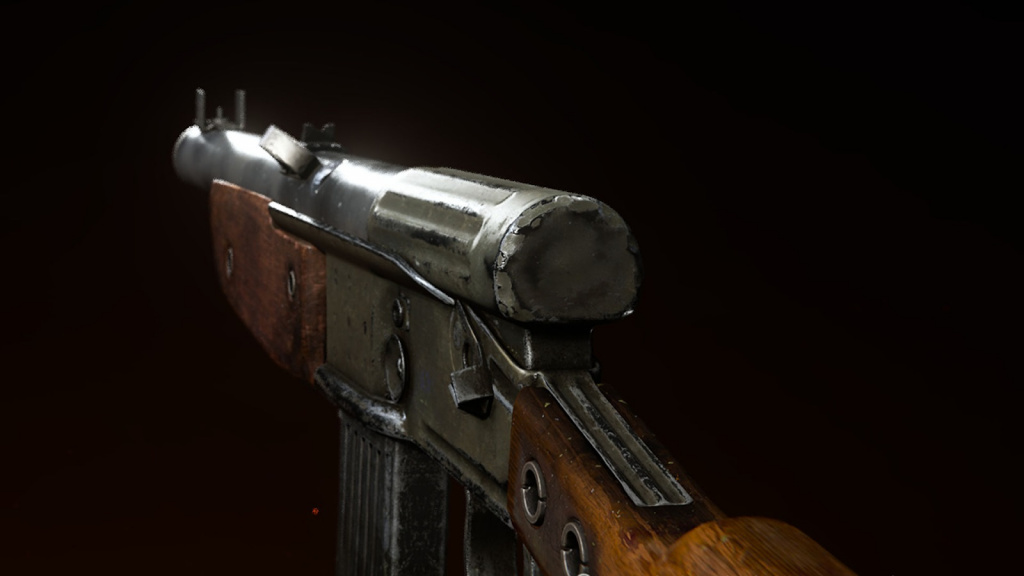 There are certain attachments that you're almost required to use in Warzone. These aren't necessarily meta attachments in Vanguard, though, so some newer battle royale players might be confused why they're on the loadout. All is explained below, though. 
Muzzle: Mercury Silencer
Barrel: Krausnick 428mm 05V
Optic: 1229/Slate 3.25x Custom
Stock: Krausnick S12C PS
Underbarrel: M1941 Hand Stop
Magazine: .30 Russian Short 45 Round Drums
Ammunition: Lengthened
Rear Grip: Polymer Grip
Perk: Perfectionist
Perk 2: Fully Loaded
The Mercury Silencer kicks off the loadout, as it does with most other Vanguard guns. This lowers recoil and suppresses shots so you stay off of the radar.
Then comes the Krausnick 428mm 05V barrel, which makes the Volk much easier to control at longer ranges. The M1941 Hand Stop and Polymer Grip both add to this control, with the grip also adding flinch resistance. 
That extra recoil control comes down slightly with the .30 Russian 45 Short Round Drums but the tradeoff for extra damage is worth it. You can also stay on target more easily with the Krausnick S12C PS stock and add some bullet velocity with the Lengthened ammo type. 
Rounding out the loadout is the 1229/Slate 3.25x Custom scope, which is perfect for long-range gunfights. The Perfectionist Perk pairs perfectly with the scope, as it lowers recoil.
Best Volk perks and equipment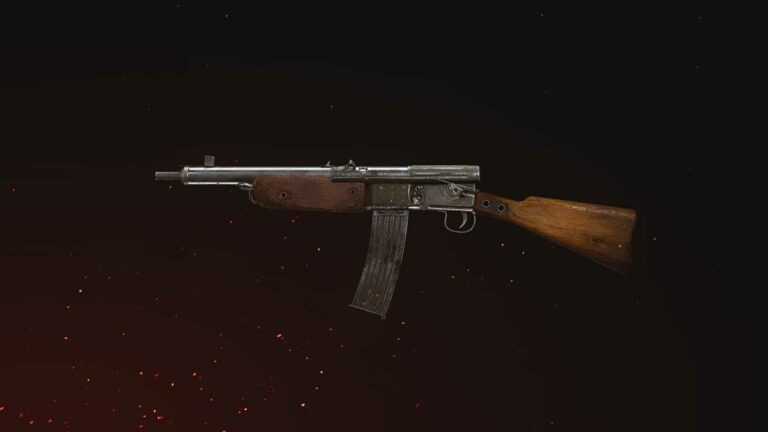 The perks for the Volk are standard, with Ghost coming in the second slot instead of Overkill because of the amazing Top Break secondary and its beast of a loadout. 
Perk 1: E.O.D. 
Perk 2: Ghost 
Perk 3: Amped 
Secondary: Top Break
Lethal: Throwing Knife 
Tactical: Stun Grenade 
For the equipment, the Throwing Knife is picking up steam thanks to its one-shot potential and the Stun Grenade is always nice to have in the back pocket. 
That's the best Volk loadout in Warzone Pacific Season 1. 
Excited about Caldera? Check out our dedicated Call of Duty: Warzone hub for all the latest news and guides.
Featured image courtesy of Activision.
---
For more Call of Duty news, be sure to check out our dedicated section or some of our MW2 Guides & Tutorials below:
Modern Warfare 2 Guides - Jack Links Skin | Unlock All Operators | Check Server Status | Get Twitch Drops | Post-Credit Scene Explained | Unlock Gold Camo | Get Burger Town Operator | MGB Nuke | Unlock Every Weapon | All Killstreaks| Safe Code Locations|Check KD Ratio|XP Farm Trick|Chopper Gun Glitch|Weapon Tuning|Change Name Color|Hardcore Tier 1 Mode| Turn Off Crossplay|Steam Deck| Raid: Atomgrad | How To Play "Support A Team" | Unlock Orion Camo | Aim Assist Settings | 
Modern Warfare 2 Fixes & Issues-Best NVIDIA GeForce Drivers | Dev Error 6036 | MW2 Missing Items | Unlimited Tactical Sprint Bug | Stuck On Installing Bug | Display Name Not Allowed Bug|Gold Camo Not Unlocking|Voice Chat Not Working| Display FPS Counter | 
Best Modern Warfare 2 Loadouts -  Best Weapon Tier List |  M4 Loadout|  PDSW 528 Loadout|TAQ-V Loadout|M4 Loadout|Fennec 45| No Recoil M4 Loadout | SA-B 50 Loadout | Kastov-74U Loadout |