Call of Duty: Warzone Season One with
Black Ops Cold War integration
is filled with DMR 14 players right now, and it is considered one of, if not the most powerful weapon in the Battle Royale title.
NICKMERCS went as far as to call the weapon a problem
.
However, what if we told you there's an even more powerful weapon and loadout out there. According to FaZe Swagg, the Type 63 Tactical Rifle is "way better" and kills even faster than the DMR 14, arguably making it the best weapon in Warzone Season One.
Warzone best weapon: Type 63 loadout
In a new video, FaZe Swagg explained how the Type 63 is even more powerful than the DMR 14. While the latter has more headshot damage, the Type 63 tactical rifle absolutely melts enemies with an even faster time to kill, as the damage is insane when hitting both the chest and head of an enemy. 
FaZe Swagg explains: "It literally kills faster than the DMR… it's nuts you guys gotta see it, if you don't believe me, try this gun out."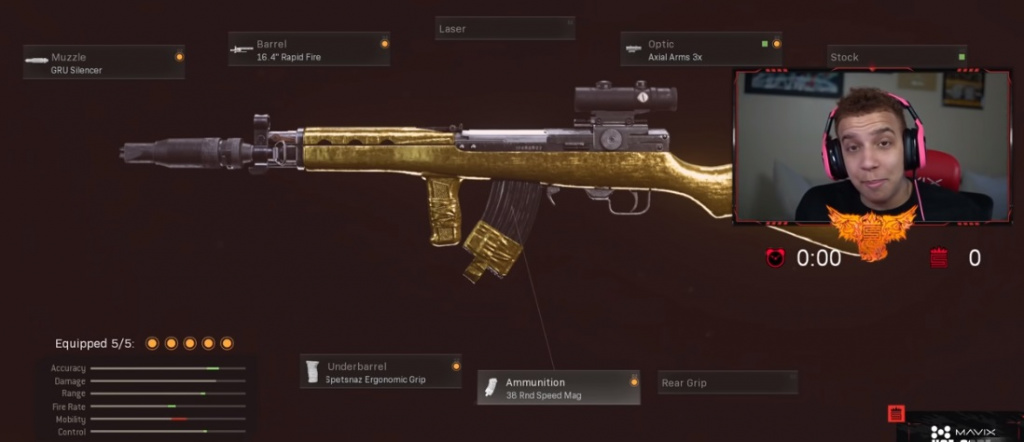 (Picture: FaZe Swagg)
The Call of Duty content creator, instead of droning on about the Type 63, simply showed its effectiveness in a Warzone match, racking up a whopping 31 kills in the process.
The best Type 63 loadout in Warzone Season One we've seen so far is:
Muzzle: GRU Silencer
Barrel: 16.4 Rapid Fire
Underbarrel: Spetsnaz Ergonomic Grip
Ammunition: 38 Rnd Speed Mag
Optic: Axial Arms 3x
The biggest negative of the Type 63 is the vertical recoil. However, according to FaZe Swagg, this is quite easy to control.
Check out arguably the best weapon and loadout in Warzone Season One in action below.
While everyone has their own preference, it is hard to argue that the Type 63 tactical rifle is at the very least a top tier weapon in Warzone Season One. 
With the DMR 14 being used way too much right now, it is great to see FaZe Swagg give an alternative for the best weapon in Warzone Season One.