Activision has announced the start dates for the Call of Duty League 2021 season, along with a one-year anniversary event to kick off proceedings. 
This year's season will start with Kickoff Classic on 23-24th January, designed to celebrate the anniversary of the Call of Duty League with fan-voted matches, a group selection show and further details about the 2021 season. 
Fans will be able to choose the opponents of the top three 2020 season teams, namely Dallas Empire, Atlanta FaZe and OpTic Chicago (formerly Chicago Huntsmen). 
The group selection will allow teams to select which team will be placed in its next-ranked opponents group, meaning Dallas Empire will pick Atlanta FaZe's first opponent in their group. Other teams will subsequently pick dependent on their 2020 CDL position.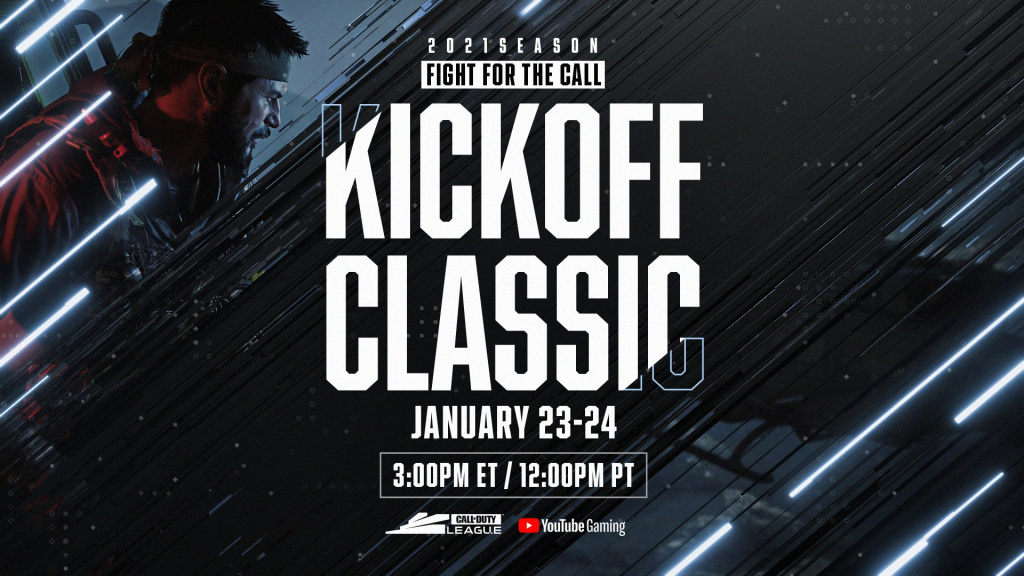 The Call of Duty League is having a one year anniversary bash (Picture: CDL)
This anniversary event will be followed by the Call of Duty League Opening Weekend on 11-14th February, which will be hosted by Atlanta FaZe and take place online. 
The Call of Duty League's second year looks set to make some big positive steps for the scene, switching to a 4v4 format and moving the games from PlayStation to PC. 
You can check out who fans will be able to vote for in the Kickoff Classic matches below. 
Kickoff Classic fan vote matches
Dallas Empire
New York Subliners
Paris Legion
London Royal Ravens
Atlanta FaZe
Florida Mutineers
Los Angeles Guerrillas
Seattle Surge
OpTic Chicago
LA Thieves
Minnesota ROKKR
Toronto Ultra
The Call of Duty League is streamed on YouTube.
---
For more Call of Duty news, be sure to check out our dedicated section or some of our MW2 Guides & Tutorials below:
Modern Warfare 2 Guides - Jack Links Skin | Unlock All Operators | Check Server Status | Get Twitch Drops | Post-Credit Scene Explained | Unlock Gold Camo | Get Burger Town Operator | MGB Nuke | Unlock Every Weapon | All Killstreaks| Safe Code Locations|Check KD Ratio|XP Farm Trick|Chopper Gun Glitch|Weapon Tuning|Change Name Color|Hardcore Tier 1 Mode| Turn Off Crossplay|Steam Deck| Raid: Atomgrad | How To Play "Support A Team" | Unlock Orion Camo | Aim Assist Settings | 
Modern Warfare 2 Fixes & Issues-Best NVIDIA GeForce Drivers | Dev Error 6036 | MW2 Missing Items | Unlimited Tactical Sprint Bug | Stuck On Installing Bug | Display Name Not Allowed Bug|Gold Camo Not Unlocking|Voice Chat Not Working| Display FPS Counter | 
Best Modern Warfare 2 Loadouts -  Best Weapon Tier List |  M4 Loadout|  PDSW 528 Loadout|TAQ-V Loadout|M4 Loadout|Fennec 45| No Recoil M4 Loadout | SA-B 50 Loadout | Kastov-74U Loadout |