Call of Duty League has officially released the ruleset for Call of Duty: Vanguard for 2022, listing the playable maps and modes along with the items that are restricted. This includes over five maps and strangely only two modes. 
In addition to this, the banned items include various shotguns, attachments, launchers, and more. You can find the complete ruleset below; however, they are subjected to change before the season begins, and there might be an addition of a new mode too.
Call of Duty League ruleset for Vanguard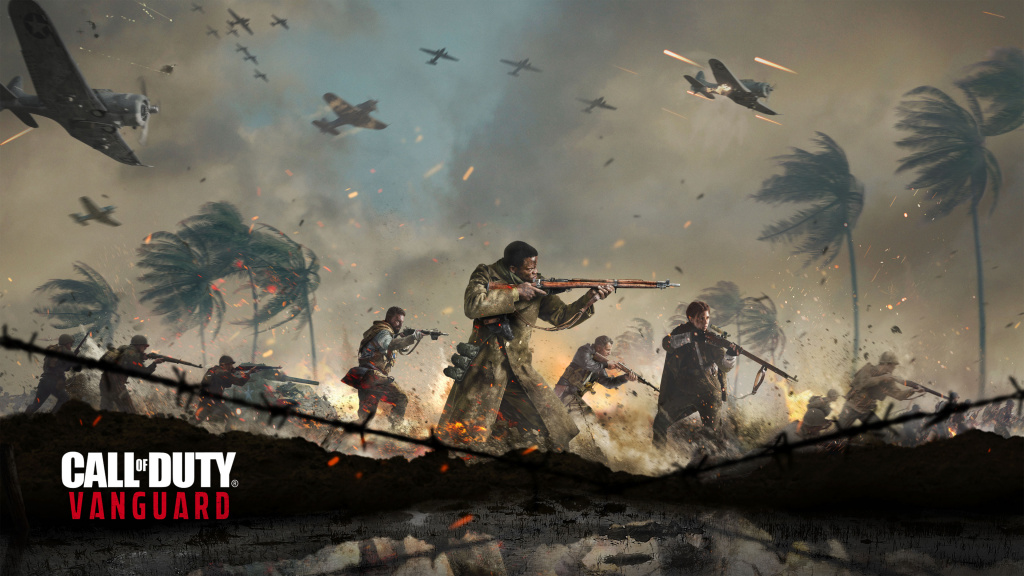 Here is the first version of the CDL ruleset for COD Vanguard:
Maps and modes
Search & Destroy

Tuscan
Bocage
Desert Siege
Berlin
Demyansk

Hardpoint

Tuscan
Bocage
Gavutu
Berlin
Desert Siege
Restricted primary weapons
Shotguns (All)

Einhorn Revolving
Combat Shotgun
Gracey Auto
Double Barrel

Light Machine Guns (All)    
Melee    
Restricted secondary weapons
Launchers (All)    

M1 Bazooka
Panzerschreck
Panzerfaust
MK11 Launcher
Restricted attachments
Muzzle    

MX Silencer
Mercury Silencer
M1929 Silencer

Optic    

M19 4.0X Flip
1913 Variable 4-8X
ZF4 3.5X Rifle Scope
1229/Slate 3.25X Custom
SVT-40 PU Scope 3-6X
MK. 12 Night Vision

Underbarrel    
Ammo Type (All)    

FMJ Rounds
Frangible
Armor Piercing
Lengthened
Hollow Point
Subsonic
Incendiary

Proficiency    
Trigger Action    
Restricted perks
Perk 1    
Perk 2    

Tracker
High Alert
Forward Intel
Piercing Vision

Perk 3    
Restricted lethal
Throwing Knife
Thermite
Demolition Charge
Molotov Cocktail
Restricted tactical
Stim
MK V Gas
S-Mine 44
Decoy Grenade
Restricted killstreaks
Intel
Care Package
Spy Plane
Counter Spy Plane
Mortar Barrage
Warmachine
Guard Dog
Deathmachine
Emergency Airdrop
Flamenaut
Attack Dogs
Firebombing Run
Local Informants
Restricted field upgrade
Goliath
Jammer
Deployable Cover
Armor Plates
Field Mic
Tactical Insertion
Dead Drop
You can have a look at the competitive settings like round duration, round win limit, and more for both modes on the official CDL website. 
Make sure to give a look at our dedicated section, as we will bring you everything you need to know about every COD Vanguard news, loadout tips, and more.
Feature image courtesy of Activision.
---
For more Call of Duty news, be sure to check out our dedicated section or some of our MW2 Guides & Tutorials below:
Modern Warfare 2 Guides - Jack Links Skin | Unlock All Operators | Check Server Status | Get Twitch Drops | Post-Credit Scene Explained | Unlock Gold Camo | Get Burger Town Operator | MGB Nuke | Unlock Every Weapon | All Killstreaks| Safe Code Locations|Check KD Ratio|XP Farm Trick|Chopper Gun Glitch|Weapon Tuning|Change Name Color|Hardcore Tier 1 Mode| Turn Off Crossplay|Steam Deck| Raid: Atomgrad | How To Play "Support A Team" | Unlock Orion Camo | Aim Assist Settings | 
Modern Warfare 2 Fixes & Issues-Best NVIDIA GeForce Drivers | Dev Error 6036 | MW2 Missing Items | Unlimited Tactical Sprint Bug | Stuck On Installing Bug | Display Name Not Allowed Bug|Gold Camo Not Unlocking|Voice Chat Not Working| Display FPS Counter | 
Best Modern Warfare 2 Loadouts -  Best Weapon Tier List |  M4 Loadout|  PDSW 528 Loadout|TAQ-V Loadout|M4 Loadout|Fennec 45| No Recoil M4 Loadout | SA-B 50 Loadout | Kastov-74U Loadout |