One of the most enjoyable aspects of any Call of Duty game is the ability to highly customize your weaponry.
And it is not just the weapon itself but across the board -- whether that be what perks you run or equipment you carry -- you can tailor our custom loadout to complement your playstyle exactly.
Call of Duty: Vanguard is set to take that even further with its weapon customization system, The Gunsmith, promising to give players over 100,000 different possible custom loadout combinations -- and that isn't counting any post-launch content.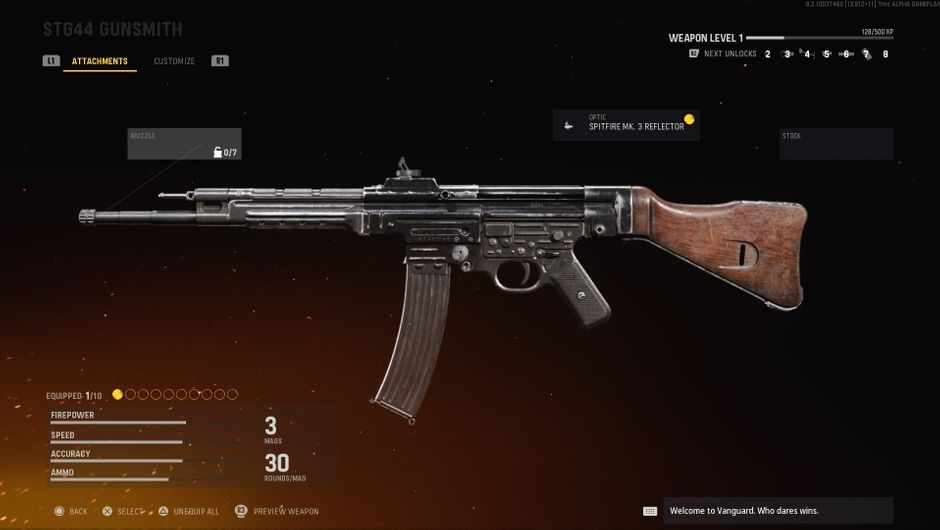 And for the first time, players will be able to equip a range of ammo types to their weapons adding yet another layer of tactical flexibility. Some will offer higher armour penetration, others will keep you off the mini-map, all will need to be known and understood to get the upper hand on the battlefield. 
And that is what this guide will help you do, breaking down each known ammo type in Vanguard and what effect they will have on your chosen gun.
Let's get into it.
Call of Duty: Vanguard - All ammo types and what they do
With PlayStation players getting some time with the Vanguard beta already we do know some of the new ammo types that will be available in the game at launch.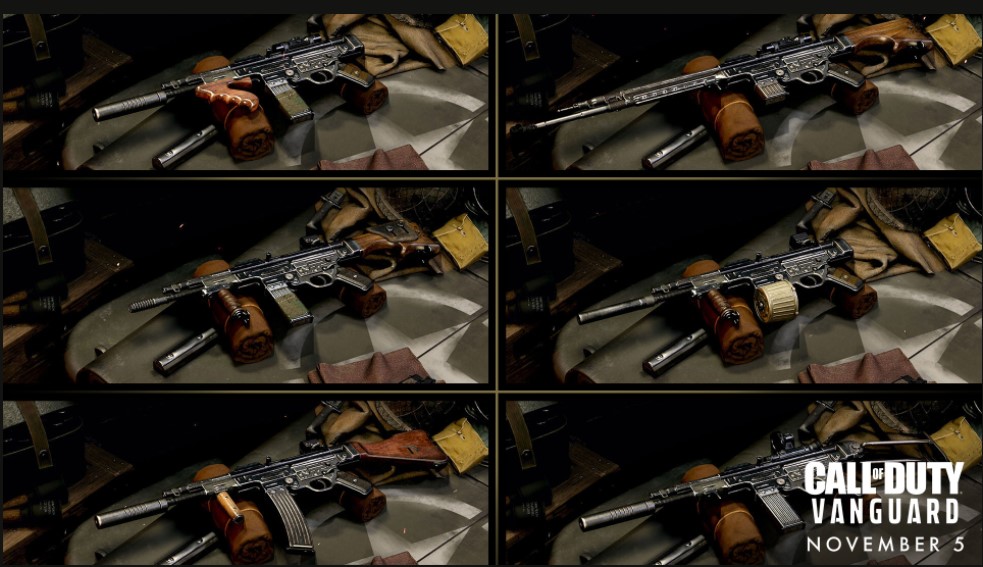 Currently, there are seven known ammo types, you will need to unlock them by levelling up each gun you would like to use them with. Each ammo type offers up a pro (or several) and sometimes a con in an effort to keep the game balanced.
Subsonic
These rounds are quieter and allow for greater stealth.
Pros:
No minimap ping
No enemy skulls
Firing visibility to enemies
Cons:
FMJ Rounds
A full metal jacket allows these rounds greatly increased penetration through surfaces.
Pros:
Cons:
Frangible (Unlocked at level 17)
These bullets fragment on impact to inflict more severe wounds and will cripple the target's movement when fired into their legs.
Pros:
+2 Increased flinch dealt
Delays enemy healing
Hitting enemy legs slows movement
Cons:
Armor Piercing (unlocked at level 33)
These heavy rounds pack very high-level power and can take out armoured targets more easily.
Pros:
+2 Damage to vehicles & killstreaks
Cons:
Incendiary (unlocked at level 44)
Incendiary rounds burn as they travel and upon impact.
Pros:
Cons:
-1 Bullet velocity
-1 Damage range
Lengthened (unlocked at level 56)
These bullets pack additional powder for increased muzzle velocity.
Pros:
Cons:
Hollow Point (unlocked at level 62)
These rounds have specially shaped tips which increase their stopping power to extremities.
Pros:
Removes damage penalty when hitting limbs
Cons:
That is all the known ammo types in Vanguard as of the beta, we will continue to update this page with more as, and when, they get added to the game.
For more news and guides from the frontlines, check out our dedicated Call of Duty section.
Feature image courtesy of Activision Blizzard.
---
For more Call of Duty news, be sure to check out our dedicated section or some of our MW2 Guides & Tutorials below:
Modern Warfare 2 Guides - Jack Links Skin | Unlock All Operators | Check Server Status | Get Twitch Drops | Post-Credit Scene Explained | Unlock Gold Camo | Get Burger Town Operator | MGB Nuke | Unlock Every Weapon | All Killstreaks| Safe Code Locations|Check KD Ratio|XP Farm Trick|Chopper Gun Glitch|Weapon Tuning|Change Name Color|Hardcore Tier 1 Mode| Turn Off Crossplay|Steam Deck| Raid: Atomgrad | How To Play "Support A Team" | Unlock Orion Camo | Aim Assist Settings | 
Modern Warfare 2 Fixes & Issues-Best NVIDIA GeForce Drivers | Dev Error 6036 | MW2 Missing Items | Unlimited Tactical Sprint Bug | Stuck On Installing Bug | Display Name Not Allowed Bug|Gold Camo Not Unlocking|Voice Chat Not Working| Display FPS Counter | 
Best Modern Warfare 2 Loadouts -  Best Weapon Tier List |  M4 Loadout|  PDSW 528 Loadout|TAQ-V Loadout|M4 Loadout|Fennec 45| No Recoil M4 Loadout | SA-B 50 Loadout | Kastov-74U Loadout |