With Call of Duty: Vanguard Season 1 and Warzone Pacific Season 1 starting on 8th December, there's a whole lot of excitement in the air, with a battle pass, a tonne of features, the new Caldera map for Warzone and much more. This also means Black Ops Cold War Season 6 is coming to an end, and many players might be wondering if progression will sync across titles.
In an update from Treyarch on 6th December, the developer revealed how progress synchronization will work across COD Vanguard, Black Ops Cold War, and more. 
COD Vanguard synced progression explained
First up, the update for Black Ops Cold War on 6th December paves the way for synchronized progression with Vanguard, new Prestige Levels and rewards, which will release when Vanguard Season 1 goes live on 8th December.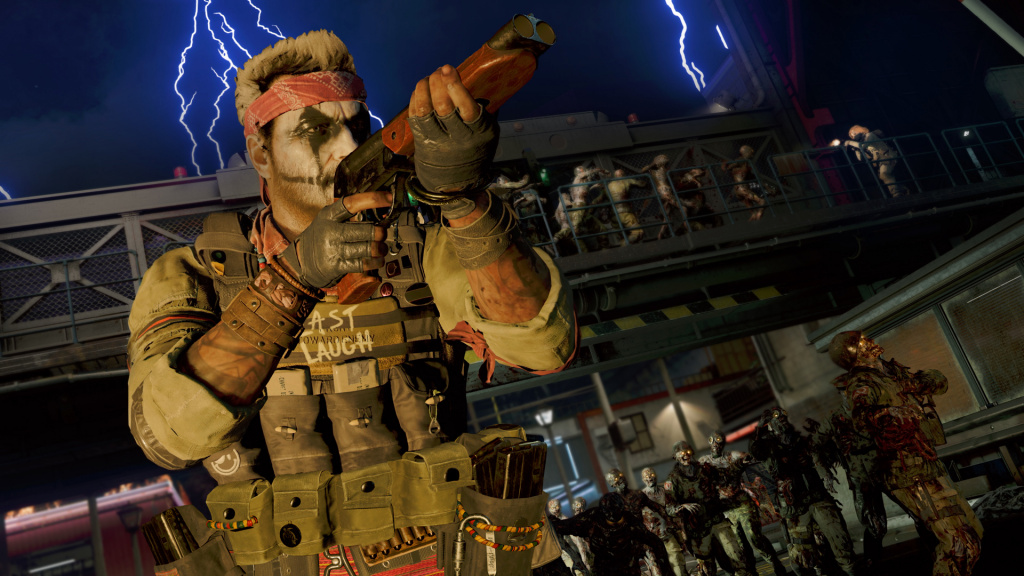 While the concept might seem a bit complicated, it really isn't. Essentially, playing Modern Warfare, Warzone or Black Ops Cold War will earn you progression in COD Vanguard Season 1.
Treyarch explains: "At the start of Season One, Military Rank and Prestige progression will be synchronized with Vanguard across titles. That means you'll begin the season at the Military Rank or Prestige Level you've currently reached in Vanguard, or Military Rank 1 if you haven't played Vanguard yet.
"From there, you'll able to progress your Vanguard Military Ranks in Black Ops Cold War, Warzone, and Modern Warfare to unlock weapons, Equipment, Killstreaks, and other content for use in Vanguard and Warzone as you play."
That's great news for those who don't own Vanguard, or just prefer other titles in the Call of Duty franchise.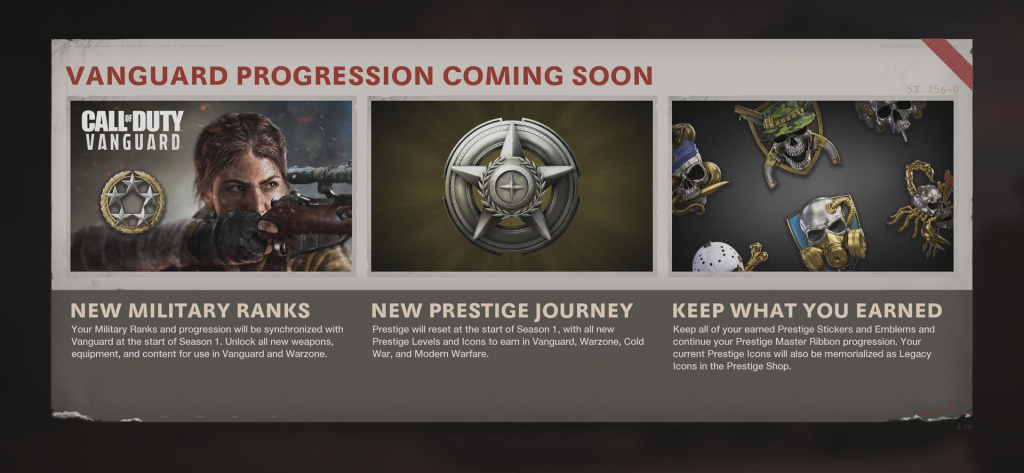 Once players hit Military rank 55, new Prestige levels and rewards will unlock across all games. Players are able to earn up to Prestige 7 as their season level increases, with four more Prestige levels to come. 
Rewards include a Prestige Key, an Emblem, a Tier Skip and a Sticker in Black Ops Cold War. Furthermore, reaching Season Level 50 will award players with the "Duck Hunt" shotgun blueprint for use in COD Vanguard and Warzone.
Lifetime Prestige and Master Ribbons
But what about your progress in Black Ops Cold War seasons? Well, those who want to memorialize their efforts in Cold War will be happy to know that Lifetime Prestige is added with the 6th December update.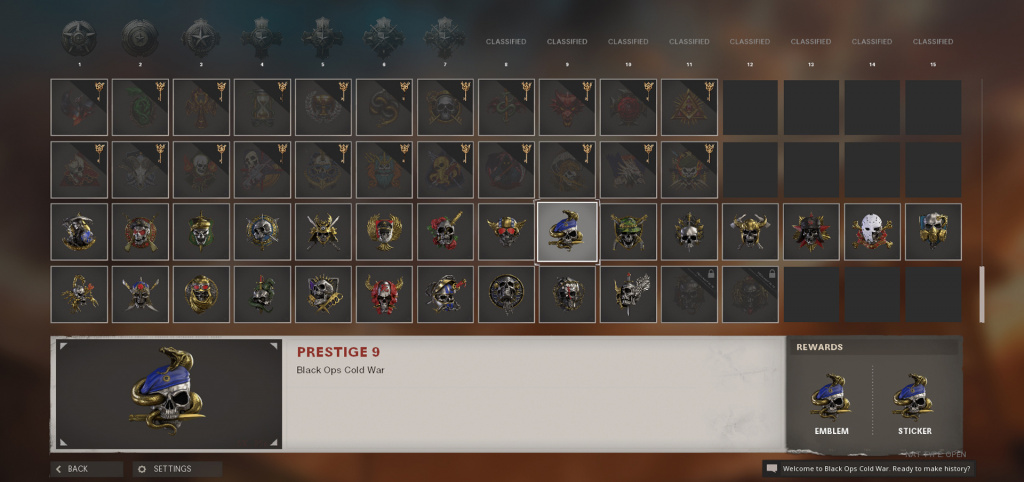 This showcases the total number of Prestige Levels players have earned across past seasons as well as in COD Vanguard.
Lastly, Prestige Master Ribbon progression continues for those who've reached Season Level 200 in any Black Ops Cold War season. New Prestige Master Ribbons will also be added, so players will be able to continue their Ribbon progress in Modern Warfare, Warzone, COD Vanguard and Black Ops Cold War.
Players can now also catch up on any Prestige Master Ribbons that you may have missed out on in previous seasons.
Check out our dedicated Call of Duty section for more featured guides, best loadouts, weapon tier lists and much more.
Featured image courtesy of Activision.
---
For more Call of Duty news, be sure to check out our dedicated section or some of our MW2 Guides & Tutorials below:
Modern Warfare 2 Guides - Jack Links Skin | Unlock All Operators | Check Server Status | Get Twitch Drops | Post-Credit Scene Explained | Unlock Gold Camo | Get Burger Town Operator | MGB Nuke | Unlock Every Weapon | All Killstreaks| Safe Code Locations|Check KD Ratio|XP Farm Trick|Chopper Gun Glitch|Weapon Tuning|Change Name Color|Hardcore Tier 1 Mode| Turn Off Crossplay|Steam Deck| Raid: Atomgrad | How To Play "Support A Team" | Unlock Orion Camo | Aim Assist Settings | 
Modern Warfare 2 Fixes & Issues-Best NVIDIA GeForce Drivers | Dev Error 6036 | MW2 Missing Items | Unlimited Tactical Sprint Bug | Stuck On Installing Bug | Display Name Not Allowed Bug|Gold Camo Not Unlocking|Voice Chat Not Working| Display FPS Counter | 
Best Modern Warfare 2 Loadouts -  Best Weapon Tier List |  M4 Loadout|  PDSW 528 Loadout|TAQ-V Loadout|M4 Loadout|Fennec 45| No Recoil M4 Loadout | SA-B 50 Loadout | Kastov-74U Loadout |