The gaming world is still feeling the reverberations after Microsoft recently sent shockwaves through the industry, announcing their sweeping purchase of Activision Blizzard. This major acquisition, of course, means Microsoft takes over the rights to World of Warcraft, Overwatch, and Call of Duty, amongst other franchises.
While many are hopeful the new ownership will mean an upturn in the performance and overall smoothness of the titles, others are not so sure. One of those on the more sceptical side is our old friend, the Two-Time, Dr Disrespect.
Here's all the latest from the streaming superstar after Dr Disrespect rages in Warzone, claiming not even Microsoft can save it.
Dr Disrespect Warzone rage - Microsoft won't save you!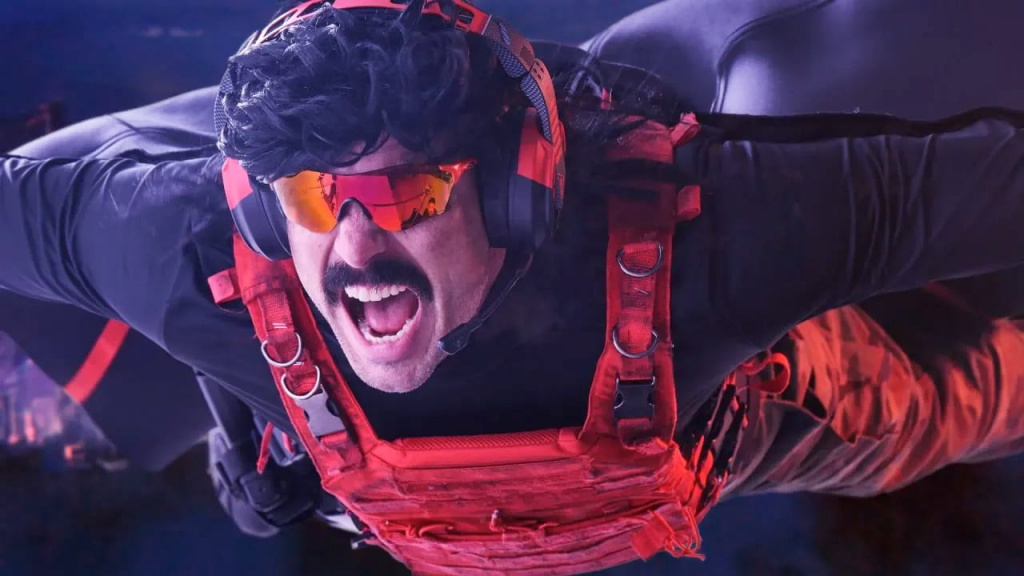 The Doc has not been short of criticism for Warzone in recent weeks, as his frustrations with the battle royale are no secret. After an outburst early in the year when he was taken out by a cheater on Caldera, Dr Disrespect appeared to be approaching his breaking point.
That final straw came recently when Dr Disrespect was playing a $15k tournament, and a skilled enemy player eliminated him. It seems like the frustration he unleashed was about much more than just that tournament, as the Two-Time unloaded on the title.
"Microsoft's not going to save you!... There's just nothing… nothing! There's so many problems. No audio [for one]. This game sucks," the Doc later addressed Raven Software. "Your game sucks! Microsoft won't save you. It won't!"
Dr Disrespect later slammed the table and went back in: "Even the game's engine is outdated! It's a wrap, really. The game is a wrap! Holy sh*t, it's done."
The rage segment begins at 4:39:22 in the video below.
It will be fascinating to follow along and see if Microsoft can, in fact, prove Dr Disrespect wrong with improvements to the title. Though it's worth noting, The Doc isn't the only high-profile streamer to voice frustrations with COD Warzone.
Two of the title's biggest Twitch stars NICKMERCS and TimTheTatMan have both been outspoken with public criticism of the title, switching to Apex Legends for breaks from the hacker-filled Warzone lobbies.
Featured image courtesy of Dr Disrespect.
---
For more Call of Duty news, be sure to check out our dedicated section or some of our MW2 Guides & Tutorials below:
Modern Warfare 2 Guides - Jack Links Skin | Unlock All Operators | Check Server Status | Get Twitch Drops | Post-Credit Scene Explained | Unlock Gold Camo | Get Burger Town Operator | MGB Nuke | Unlock Every Weapon | All Killstreaks| Safe Code Locations|Check KD Ratio|XP Farm Trick|Chopper Gun Glitch|Weapon Tuning|Change Name Color|Hardcore Tier 1 Mode| Turn Off Crossplay|Steam Deck| Raid: Atomgrad | How To Play "Support A Team" | Unlock Orion Camo | Aim Assist Settings | 
Modern Warfare 2 Fixes & Issues-Best NVIDIA GeForce Drivers | Dev Error 6036 | MW2 Missing Items | Unlimited Tactical Sprint Bug | Stuck On Installing Bug | Display Name Not Allowed Bug|Gold Camo Not Unlocking|Voice Chat Not Working| Display FPS Counter | 
Best Modern Warfare 2 Loadouts -  Best Weapon Tier List |  M4 Loadout|  PDSW 528 Loadout|TAQ-V Loadout|M4 Loadout|Fennec 45| No Recoil M4 Loadout | SA-B 50 Loadout | Kastov-74U Loadout |