It seems to be a running trend with Call of Duty that anytime a new update releases, a flurry of bugs is required to come along with it. When Season 6 of Modern Warfare and Warzone released earlier this week, a crashing bug suddenly appeared. A large chunk of the Warzone community was affected by this and there's still not a fix even though Infinity Ward has stated a fix is incoming.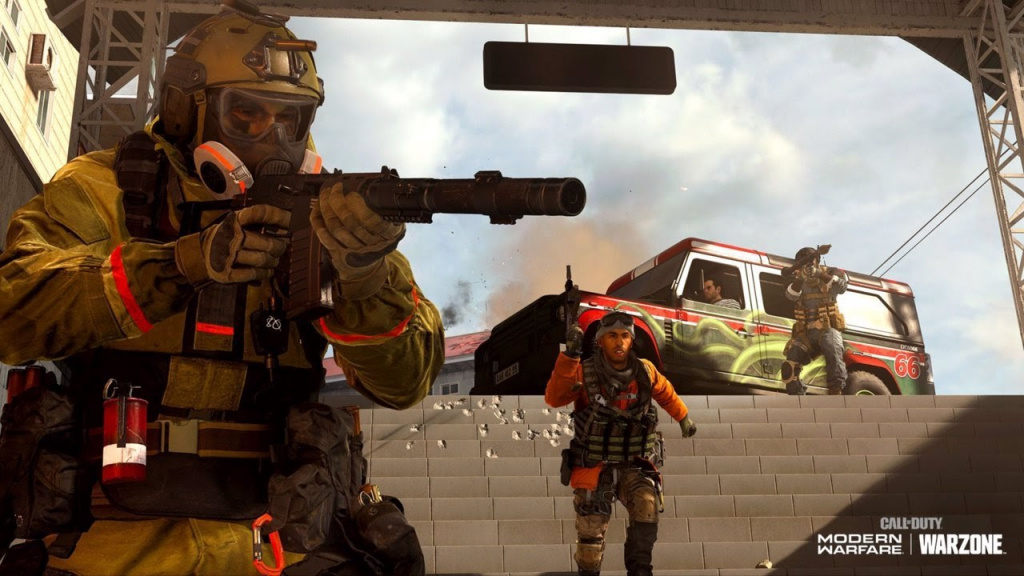 Some Nvidia graphics card owners are reporting FPS drops in the Warzone Season 6. (Picture: Activision Blizzard)
However, at least there's somewhat of an explanation for that issue. The other huge problem, only plaguing the PC player base, doesn't seem to have any explanation whatsoever. According to widespread reports, the new Nvidia GPU drivers are causing massive frame drops in Season 6 and there's not a clear-cut reason why.
The latest Nvidia drivers are the source of frame drops in Season 6
Released on the same date that Season 6 launched, the new Nvidia graphics card driver was supposed to do the exact opposite of what its currently doing. The driver update was intended to introduce Nvidia Reflex into Modern Warfare and Warzone. Nvidia Reflex is meant to "reduce system latency to make gameplay more responsive." 
Well, while that might be true, it appears that its introduction into the games is causing massive frame drops. Maybe its because Nvidia Reflex is taking too much power to run but even the most high-end PCs are being affected by this issue. Huge content creators and streamers have been complaining about frame drops after updating to the new drivers. 
I'm trying to troubleshoot here:

Has anyone else had frame loss and lesser performance quality (FPS wise) on PC for Modern Warfare since S6/new NVIDIA drivers?

It is driving me mad that I can't figure this out & I just wanna see if this is isolated or a widespread issue 😩

— KRNG Espresso (@eColiEspresso) October 1, 2020
3090 installed and I'm still only getting 140 frames on Warzone, something ain't right 🤨

— 100T Nadeshot (@Nadeshot) September 30, 2020
Nvidia nor Activision have responded to the accusations that the Version 456.55 drivers are the cause of these frame drops. However, if the issue perseveres, then it's likely some kind of update will come through to alleviate the issues. 
How to fix the current frame drop issue
Though, if you're looking to increase your frames right now, there is a way to fix the issue. All you need to do is reinstall an old driver that doesn't contain Nvidia Reflex. Nvidia has a step-by-step process to roll back your drivers for this exact reason. You can follow their steps from their website or simply look below. 
Click Start
Click Control Panel
Click Performance and Maintenance and then System
Select the Hardware Tab
Click Device Manager
Double-click on Display Adapters
Double-click on your NVIDIA GPU
Select the Driver Tab
Click on Roll Back Driver
 Something to note, the above process only works with Windows systems. Once that is done, your frames should return to where they were before Season 6 launched.