The new AS VAL assault rifle in Call of Duty: Warzone Season 6 is already starting to make some waves. While at first it was seen as just another run-of-the-mill AR, players are beginning to notice how lethal it can really be. One of these players is streamer Nickmercs, who recently published a
YouTube video
going over his preferred AS VAL loadout. 
Essentially, Nick feels that the VAL should be treated more like an SMG. "This thing, truly, is an SMG. The fire rate is so fast and it kills faster than an MP5." Players are inclined to agree with Nick, as the VAL really does act more like an SMG than an AR. 
Nickmercs' Season 6 AS VAL loadout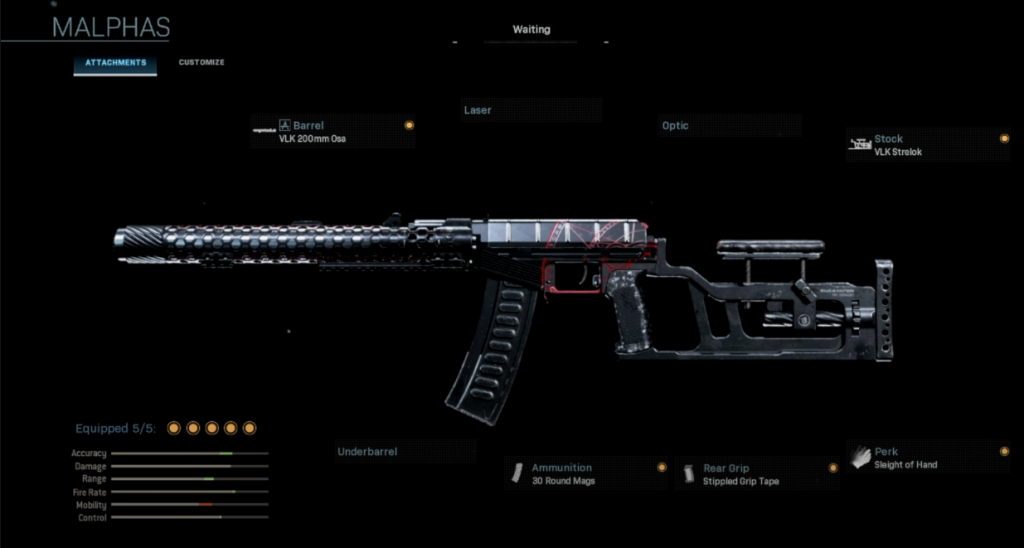 (Picture: NICKMERCS)
At the time of writing, this is what NICKMERCS is rocking on his AS VAL in Season 6 of Warzone: 
Barrel: VLK 200mm Osa
Stock: VLK Strelok
Ammunition: 30 Round Mags
Rear Grip: Stippled Grip Tape
Perk: Sleight of Hand
As you can see from the loadout, the attachments on this AS VAL look like that of an SMG. The Stippled Grip Tape and Sleight of Hand Perk are both huge attributes in this department, as they help with the speed of aiming down sights and reloading respectively. In regards to the stock, Nick decided to go with the VLK Strelok, which does reduce mobility but also helps with recoil. This is paired terrifically with the VLK 200mm Osa barrel, which increases your range.
Lastly, this AS VAL loadout features the 30 Round Mags, as the AR doesn't boast the biggest magazine size. To take down more than one enemy, you're going to need those extra bullets in each clip.