In a recent stream by NICKMERCS, featuring guest appearances from TimTheTatman, DrLupo, and Cloakzy, the Warzone squad attempted to win a game using only sniper classes. The match was going well so far, with all members of the team racking up a number of kills and NICKMERCS popping off with more than just a few knifings. 
However, the team was quickly wiped when a stream-sniping hacker entered the match and decided to ruin the game for everyone. Mocking Tim's username, hacker [TIMBO]TheFatManKEKW defeats the streaming squad before going on to win the game completely thanks to the use of aim-lock and wall-hack software.
Before he gets his Warzone Victory, however, NICKMERCS and the gang take the time to interrogate the hacker live on stream. Through the use of in-game nods and head-shakes, as well as the thumbs up emote and even counting gunshots, the hacker is able to communicate with the streamers.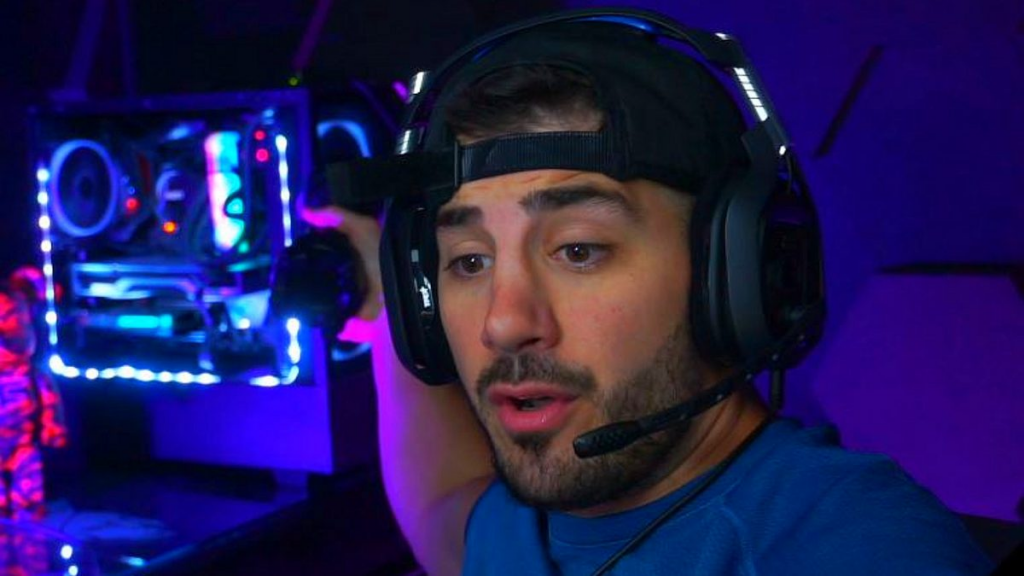 NICKMERCS used the opportunity to learn more about the world of Warzone cheating. (Picture: NICKMERCS)
TimTheTatman points out that this hacker has been in several of his games before, and mentions that he's got this very hacker banned twice already. By using their pre-established, simple communication system, the hacker informs the stream that this is his third account. 

(Picture: Activision Blizzard)
Since Warzone is free, Tim is able to come to the conclusion that the ban is tied only to your account, rather than to hardware or an IP. Therefore, any hackers caught cheating can simply make a new profile and start again, with no punishment accrued besides losing their progress.
NICKMERCS also learns that the hacker is 27 years old, only 13 or 14 years older than the streamers predicted he'd be. He also asks the stream-sniper to leave them alone in future, now that they'd bonded. Although initially, TheFatManKEKW gives a thumbs up, he quickly seems to change his mind and shakes his head.
If we had to guess, this Warzone hacker has already been banned again and is on his next account.
This stream revealed a huge issue with Call of Duty: Warzone's anti-cheat system and it's one that desperately needs to be fixed. Now that those who can't handle losing know that there's no permanent punishment for hacking, it's actually perhaps even more likely that they'll seek out the third-party software for themselves.
---
For more Call of Duty news, be sure to check out our dedicated section or some of our MW2 Guides & Tutorials below:
Modern Warfare 2 Guides - Jack Links Skin | Unlock All Operators | Check Server Status | Get Twitch Drops | Post-Credit Scene Explained | Unlock Gold Camo | Get Burger Town Operator | MGB Nuke | Unlock Every Weapon | All Killstreaks| Safe Code Locations|Check KD Ratio|XP Farm Trick|Chopper Gun Glitch|Weapon Tuning|Change Name Color|Hardcore Tier 1 Mode| Turn Off Crossplay|Steam Deck| Raid: Atomgrad | How To Play "Support A Team" | Unlock Orion Camo | Aim Assist Settings | 
Modern Warfare 2 Fixes & Issues-Best NVIDIA GeForce Drivers | Dev Error 6036 | MW2 Missing Items | Unlimited Tactical Sprint Bug | Stuck On Installing Bug | Display Name Not Allowed Bug|Gold Camo Not Unlocking|Voice Chat Not Working| Display FPS Counter | 
Best Modern Warfare 2 Loadouts -  Best Weapon Tier List |  M4 Loadout|  PDSW 528 Loadout|TAQ-V Loadout|M4 Loadout|Fennec 45| No Recoil M4 Loadout | SA-B 50 Loadout | Kastov-74U Loadout |