Call of Duty: Warzone Season 6 introduced two new weapons to the fold, being the AS VAL assault rifle and SP-R 208 marksman rifle. While another AR is nothing to write home about, a new marksman rifle is pretty intriguing to veterans of Warzone. Streamer NICKMERCS is certainly one of the many that have found some recent success with the weapon. 
Of course, the devil is in the details and NICKMERCS loves to kit out his loadouts in a specific way. For the recent SP-R 208 loadout that he showcases in his new YouTube video, he went with a mix of speed and accuracy. This way, the loadout is tailored for any matter of situation you might get into on Verdansk. 
NICKMERCS' SP-R 208 loadout in Season 6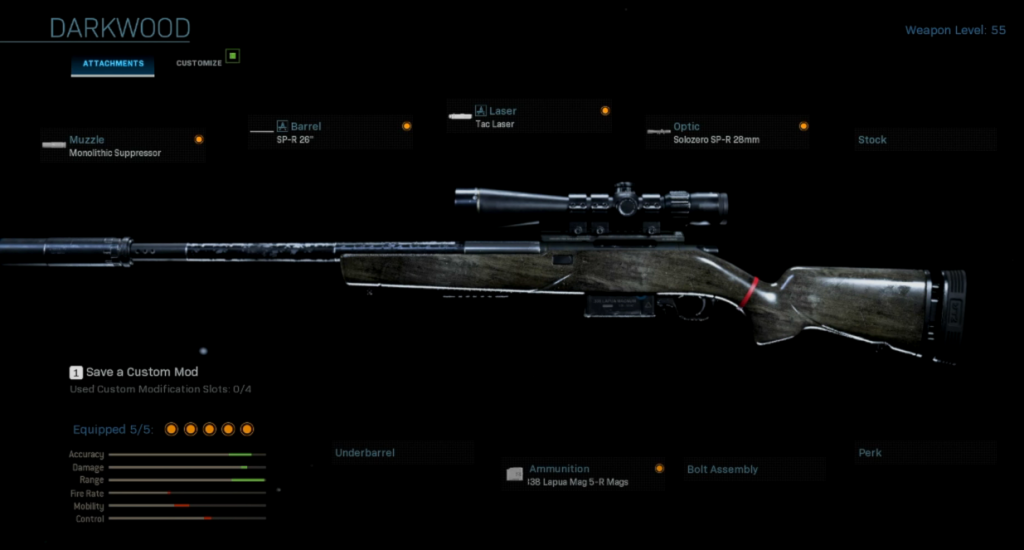 (Picture: NICKMERCS)
Nick's loadout for the new marksman rifle really utilizes the attachments that increase accuracy and range. After all, rifles are meant for longer range engagements rather than close-quarter fights. 
Muzzle: Monolithic Suppressor
Barrel: SP-R 26"
Laser: Tac Laser
Optic: Solozero SP-R 28mm
Ammunition: .338 Lapua  5-R Mags
As shown by the loadout, there are no real speed-increasing attachments. Everything is benefitting the accuracy, damage, and range of the SP-R 208. From the SP-R 26" barrel to the Solozero SP-R 28mm optic, you'll be mowing down opponents as long as you're on target. Even if you're not though, this specific marksman rifle is hit-scan, so you don't have to worry about any bullet drop whatsoever. 
Rounding out the loadout is the Monolithic Suppressor, which is an attachment featured on a large amount of Warzone classes. Also, Nick has included the .338 Lapua 5-R Mags for an extra boost to your overall damage and the Tac Laser to help with your aiming speed and mobility.