There's a superb weapon balance already achieved in Call of Duty: Black Ops Cold War. It's rare to see a team run around with the same exact weapon, which is ultimately what developers want to see. The more usable weapons, the more variety the multiplayer offers and this usually results in more players sticking around for longer. 
However, if there was one outlier to this balance, it would be the KSP-45 submachine gun. A GKS lookalike, the KSP is a three-round burst SMG, which don't typically see much action in any Call of Duty title. The Pharo, Chicom CQB, etc. are among the least-used weapons in the franchise's history. 
Though, Treyarch always implements one of these weapons in their games. So while it's there, you might as well try it out. If you decide to level it up, we recommend using the loadout below. 
Best KSP-45 loadout in Black Ops Cold War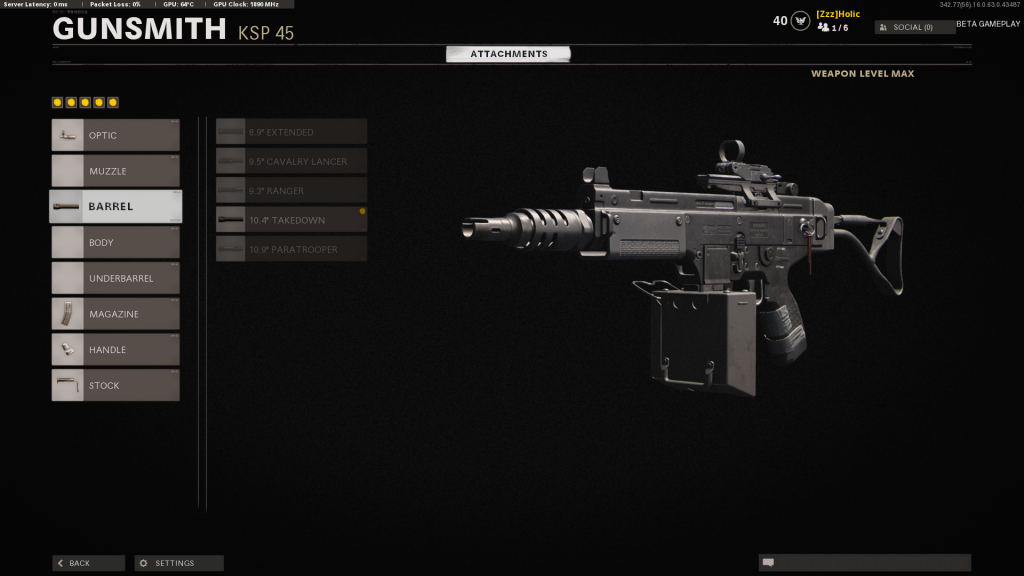 The KSP-45 isn't a very popular weapon in Black Ops Cold War due to its three-round burst. (Picture via Activision)
While not the best all-around weapon, the KSP is still serviceable. You're most likely going to do better with an MP5 or Milano 821 in your hands but the three-round burst SMG still has some nice statistics. Balanced across the board, the only thing you need to manage is the shot bursts. 
With the following loadout, you can play aggressively or more passively. The three-round bursts make it more difficult to rush around but if you're accurate, you can actually eliminate enemies quicker than with a full-auto SMG. 
Optic: Microflex LED
Barrel: 10.4" Takedown 
Ammunition: 42 RD Magazine
Handle: Quickdraw Handle
Stock: Wire Stock 
Built more for an aggressive playstyle, the loadout allows for some versatility. However, playing the objective and taking up head glitches around high-profile areas is going to be your bread and butter with the KSP-45 in Black Ops Cold War. 
The 42 RD Magazine allows you to miss some bursts without the fear of having to reload immediately. Both the Handle and Stock are meant for close-quarters combat but are also usable for medium-range gunfights as well. Finally, the Takedown Barrel simply bumps up your damage in case you miss a bullet or two in your bursts.