If you are looking for some fantastic Warzone esports action to watch, then you shouldn't miss out on the Toronto Ultra Warzone tournament. The tournament features some of the top teams in North America. Here's everything you need to know, including the Toronto Ultra Warzone tournament schedule, Day 1 standings, teams, prize pool, and how to watch the action live.
Prize pool
A total of 32 teams are competing for a $100,000 prize pool in the Toronto Ultra Warzone tournament. 
The prize pool distribution is:
1st place - $50,000
2nd place - $30,000
3rd & 4th place - $10,000
5th and 6th place - $3,000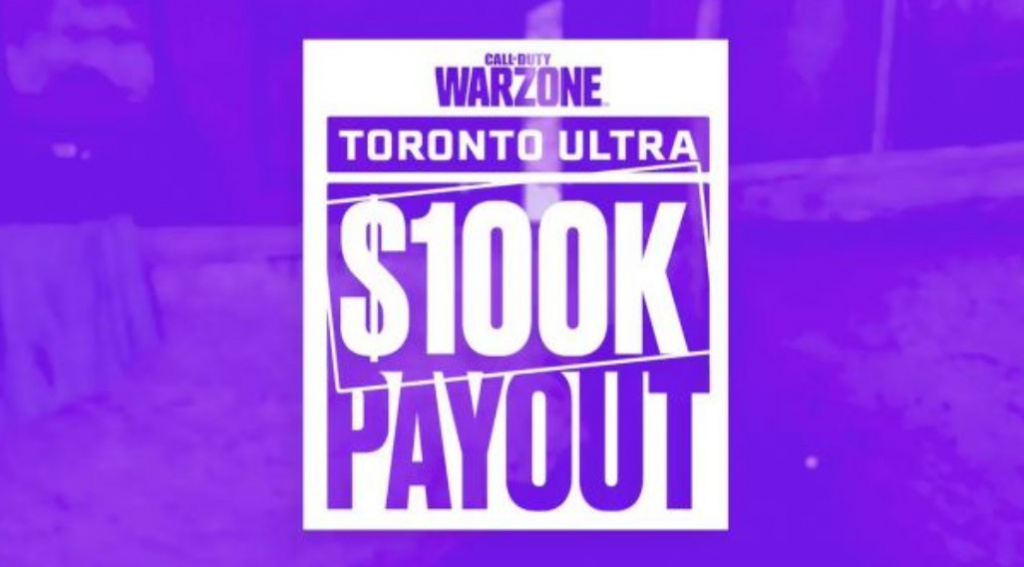 The Toronto Ultra Warzone tournament features a $100k prize pool (Picture: Toronto Ultra)
Clearly, there's a lot to fight for, and it will be exciting to see which team comes out on top, claiming the $50,000 first-place prize.
Format
The Toronto Ultra Warzone tournament follows a standard format. With Day 1 already completed on 5th August, we look towards the Day 2 format for Toronto Ultra, which starts with a four-hour play session.
Toronto Ultra Warzone Day Two format:
4-hour play session.
Points scored for wins and final placement.
Top 3 matches count towards a team's score.
Top 8 teams in total score from each game advance to the single-elimination bracket.
This is a Trios tournament, with the following score breakdown.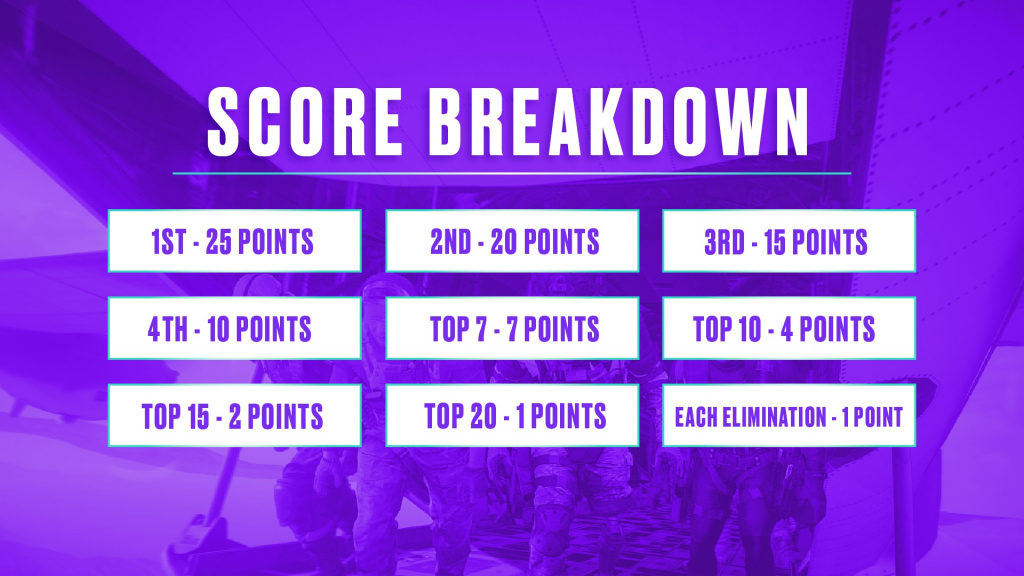 (Picture: Toronto Ultra)
Day 1 results and teams
The 32 teams competing in the tournament features pro players, as well as famous streamers. Some famous streamers you might be very familiar with is TimTheTatMan, DrLupu, and Tfue, who are all competing with their teams in the event. 
Take a look at the Toronto Ultra Warzone results for Day 1 below, where you can see some leaders emerge.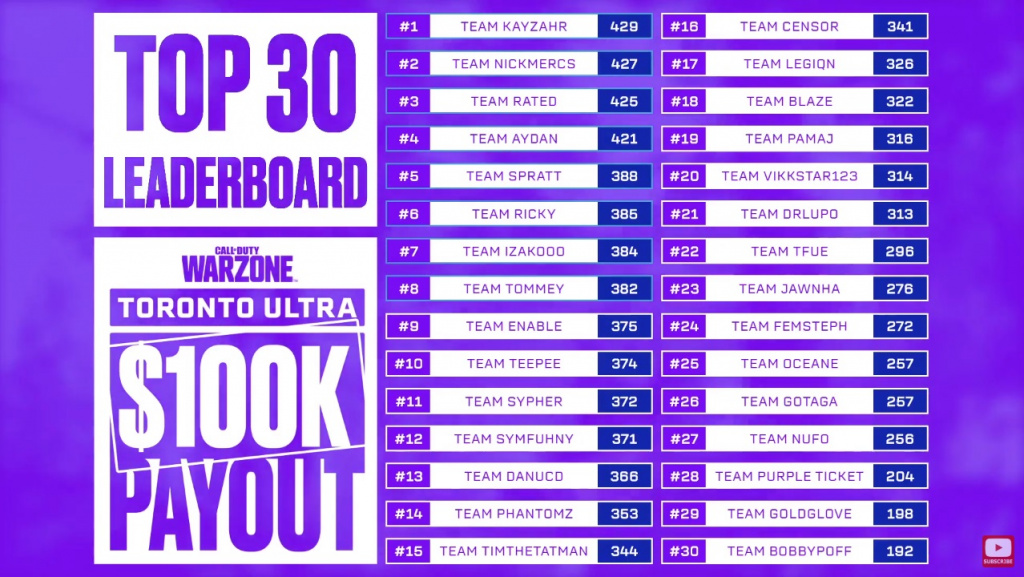 (Picture: Toronto Ultra)
Catch up on the Day 1 action by watching the video below.
Day 2 Schedule
The Day 2 schedule for Toronto Ultra Warzone is very straightforward. It kicks off at 15:00 EST on 6th August, which is 20:00 for our UK readers.
The Toronto Ultra Warzone Day 2 will start with four hours of matches, followed by a single-elimination bracket. This is likely after a short break for the teams, players and casters, so expect the bracket to begin around 01:00 UK time on 7th August. 
Toronto Ultra Warzone tournament: How to watch
You can catch all the action live following the schedule above, and simply by tuning in to the official Call of Duty Twitch.tv channel. 
There will be appearances from other Toronto Ultra guests during the stream, which will be casted by Puckett, Merk, Maven and Lottie for a fantastic esports viewing experience.