Special officer Russell Adler is one of the newer characters in the Call of Duty franchise, but he has quickly become one of the fans' favourite.
Considering how popular he is, we are not surprised that Activision has decided to add so much awesome skins for him in Cold War and Warzone.
With the Warzone Season 2 battle pass, Adler is getting another set of awesome skins, but that's not everything Activision has prepared for "America's monster" this season.
In March, his Ambassador skin has been revealed, featuring a black leather jacket and pants with neon-green strips.
We absolutely adore this new look of his, and if you like it too, here's how you can get this skin.
How to get Ambassador Adler skin in Warzone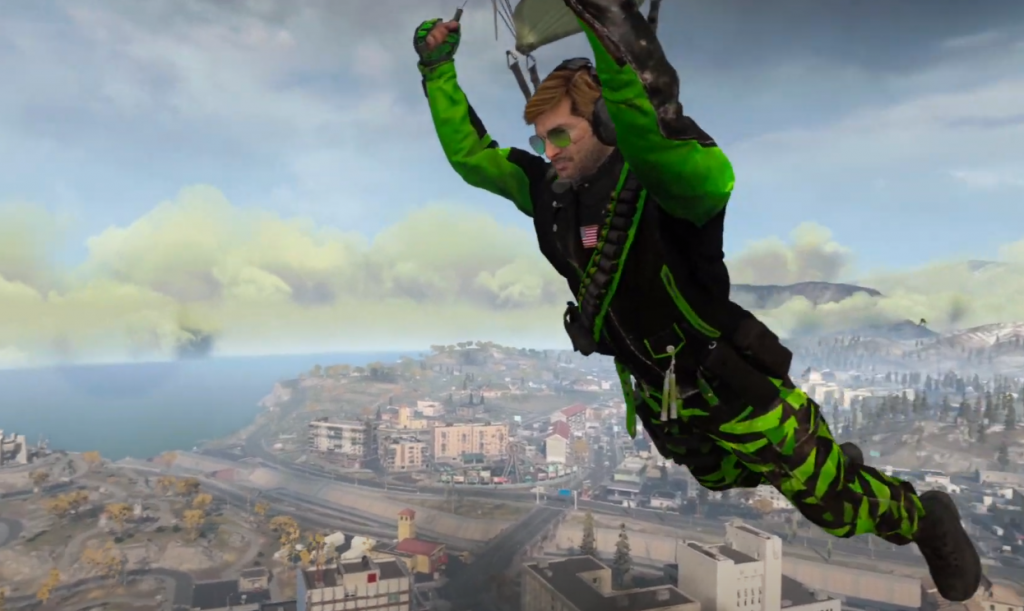 The Ambassador Adler skin (Picture: Activision)
Ambassador Adler is a part of cross-promotion between Activision and Mountain Dew, so in order to get your hands on this shiny skin, you will need to do as follows:
Visit the Mountain Dew Game Fuel website 
Purchase any eligible Game Fuel product, check the product's description to see if it comes with the skin.
You should get the code for the skin within three days of the purchase.
Once you get the code, redeem it at the official COD site.
And you are all done! Enjoy your fancy new skin!
Keep in mind that you should not wait for too much if you are sure that you want this skin, as this is a limited-time offer, and will end about two weeks from now, on 16th March 2021.
Once the promotion is done, this skin might never come back.
And while you are enjoying your new skin, you can also check our Sniper Season 2 tier list or Assault Rifle Season 2 tier list, so that you dominate the battlefield both with how you look and how you play.