COD Warzone Pacific just went live after The End of Verdansk event ushering in a new era of the battle royale. The new map brings an awesome change of pace, with a tropical Pacific theme and tons of new content for players to explore.
There are new vehicles for players to quickly move around the island, including some awesome-looking fighter jets. They can be used to both fly around and destroy enemies alike, and can seriously help you en route to victory.
Here's everything you need to know about the Warzone Pacific jets, including how to fly and where to find them.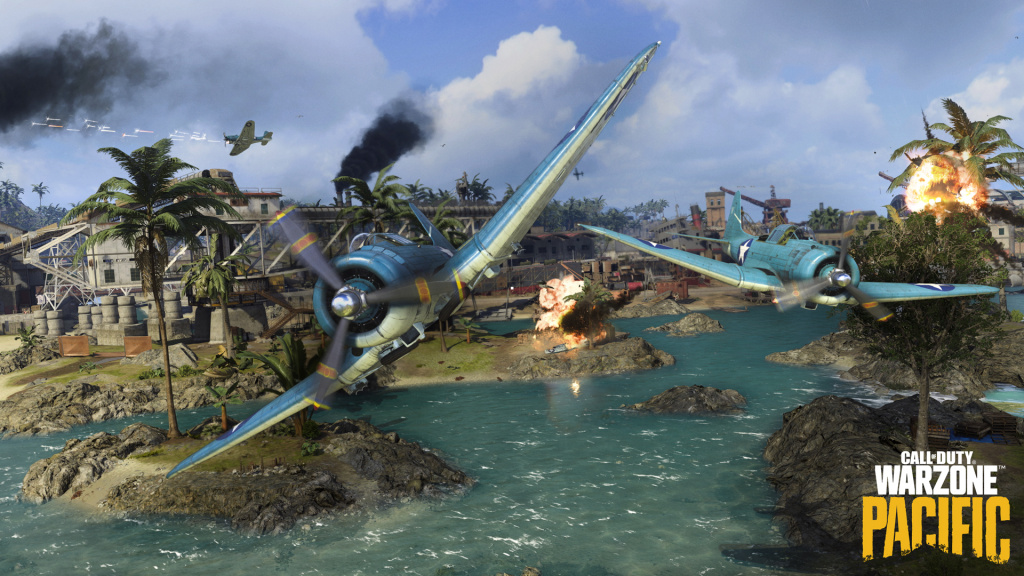 Where to find Warzone Pacific jets
There are five total locations where jets spawn on the Warzone Pacific map, though some locations contain more planes than others. Those spots include Airfield, Runway, Arsenal, Mines, and South of Fields.
Keep in mind all of these places only contain one jet, with the exception of Airfield. So if you're heading to Runway, Arsenal, Mines, or South of Fields for a jet, be ready to fight for it.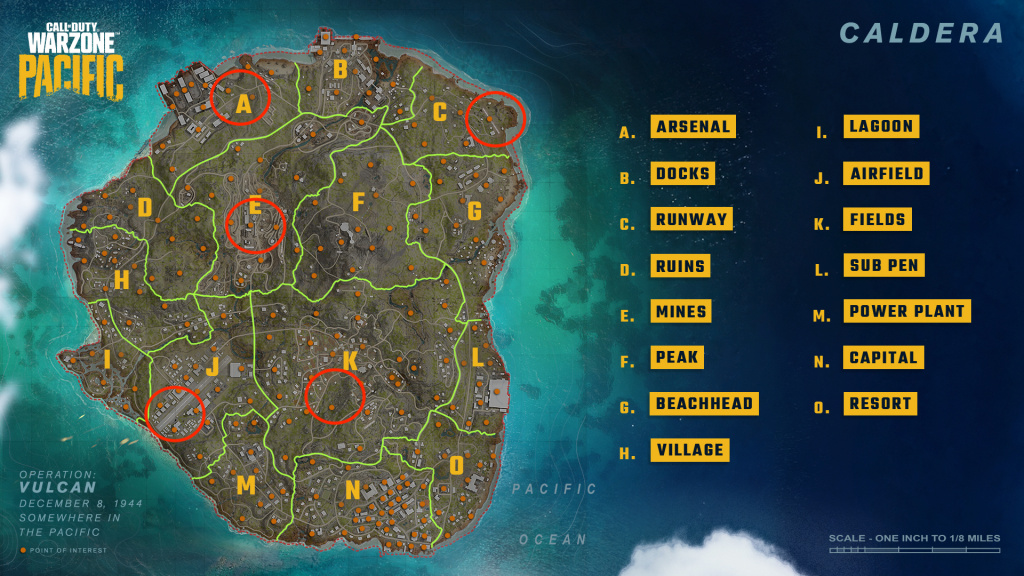 How to fly a jet in Warzone Pacific
Flying a jet in Warzone Pacific is actually much more of a simple process than you may expect. The jets seat only two players, a pilot, and one passenger to ride along.
Passengers have access to their weapons while the pilot flies from a third-person perspective. Once you've located and entered an aircraft (same controls as entering any other vehicle), take off by pressing down on the left stick.
Once you're in flight, you can use the air brakes to slow down by using the bumpers on your controller (or "G" on the keyboard). Firing weapons uses the same trigger control as any other gun in Warzone.
Note: There is an option to select 'Inverted Controls' for flying the jets in the main controls menu.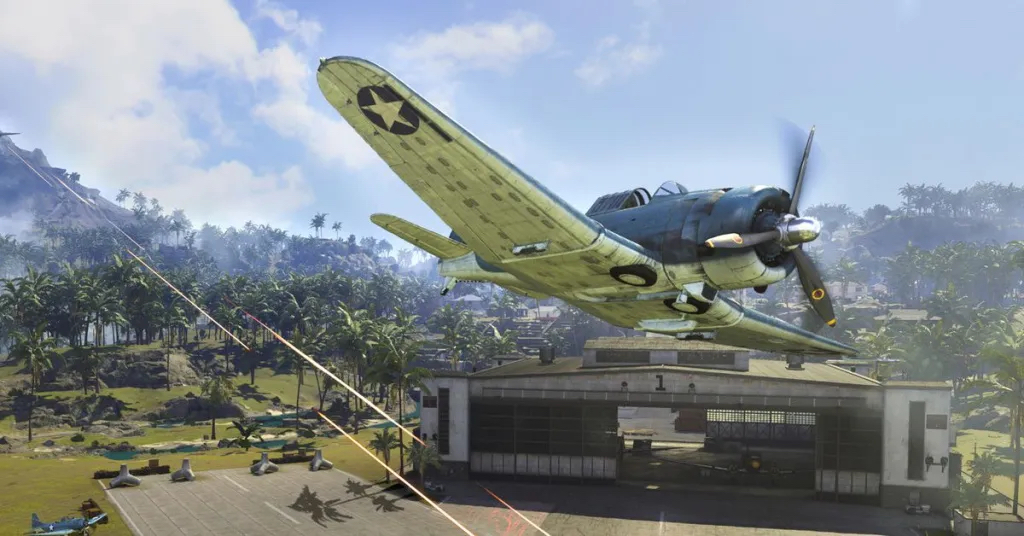 Make sure to keep up with our dedicated Call of Duty page as Season 1 of Warzone Pacific continues to unfold. We'll have all the latest gun guides, as well as map and POI information.
Featured image courtesy of Activision.
---
For more Call of Duty news, be sure to check out our dedicated section or some of our MW2 Guides & Tutorials below:
Modern Warfare 2 Guides - Jack Links Skin | Unlock All Operators | Check Server Status | Get Twitch Drops | Post-Credit Scene Explained | Unlock Gold Camo | Get Burger Town Operator | MGB Nuke | Unlock Every Weapon | All Killstreaks| Safe Code Locations|Check KD Ratio|XP Farm Trick|Chopper Gun Glitch|Weapon Tuning|Change Name Color|Hardcore Tier 1 Mode| Turn Off Crossplay|Steam Deck| Raid: Atomgrad | How To Play "Support A Team" | Unlock Orion Camo | Aim Assist Settings | 
Modern Warfare 2 Fixes & Issues-Best NVIDIA GeForce Drivers | Dev Error 6036 | MW2 Missing Items | Unlimited Tactical Sprint Bug | Stuck On Installing Bug | Display Name Not Allowed Bug|Gold Camo Not Unlocking|Voice Chat Not Working| Display FPS Counter | 
Best Modern Warfare 2 Loadouts -  Best Weapon Tier List |  M4 Loadout|  PDSW 528 Loadout|TAQ-V Loadout|M4 Loadout|Fennec 45| No Recoil M4 Loadout | SA-B 50 Loadout | Kastov-74U Loadout |