Warzone Season 3 is imminent and Activision has revealed the first details about Season 3 Battle Pass with the release of the full patch notes.
As always, the battle pass is one of the most anticipated things of every brand-new season of Warzone, and it's no different with Season 3, with Raven Software packing an insane amount of content into it this time around.
Without further ado, let's get down to everything the Warzone Season 3 Battle Pass offers.
All images courtesy of Activision.
Warzone Season 3 Battle Pass cost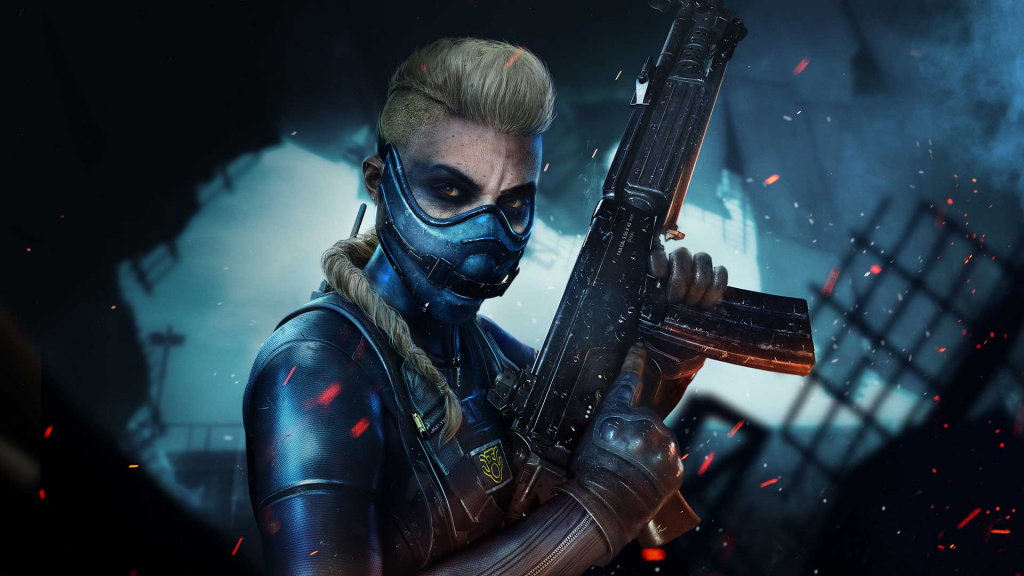 As usual, the Season 3 battle pass can be purchased for 1,000CP, which will grant you access to unlock all 100 tiers.
Additionally, you can also pick up the Battle Pass Bundle for 2,400CP, which includes the Season 3 Battle Pass along with 20 instant Tier Skips.
Season 3 Battle Pass tier 0: New Operator, missions, and more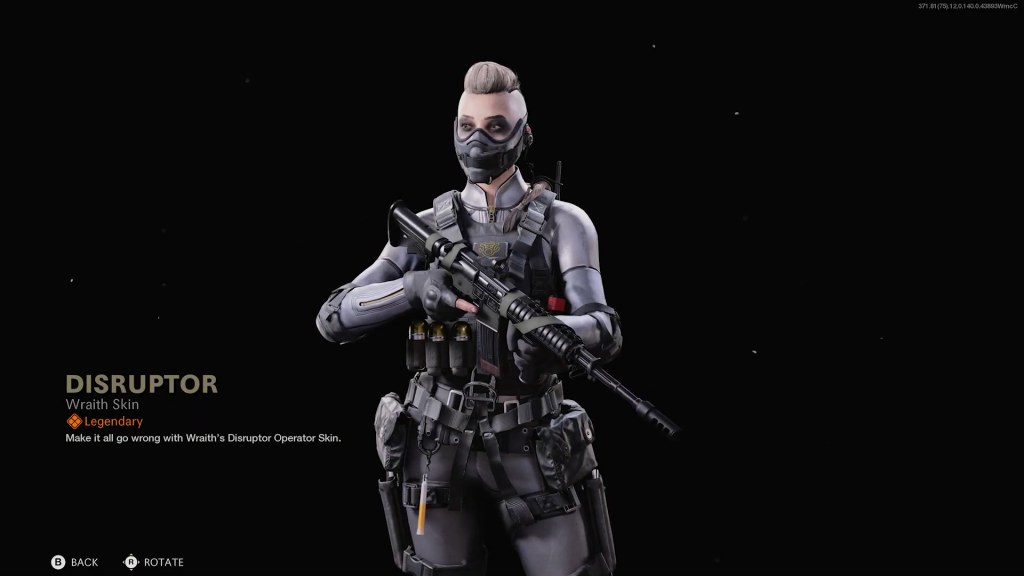 Once you get the battle pass, you'll unlock a set of premium rewards, including two skins, a watch, and an XP bonus. The skins are for the Wraith and Woods operators.
Season 3 Battle Pass new free weapons: PPSh-41 SMG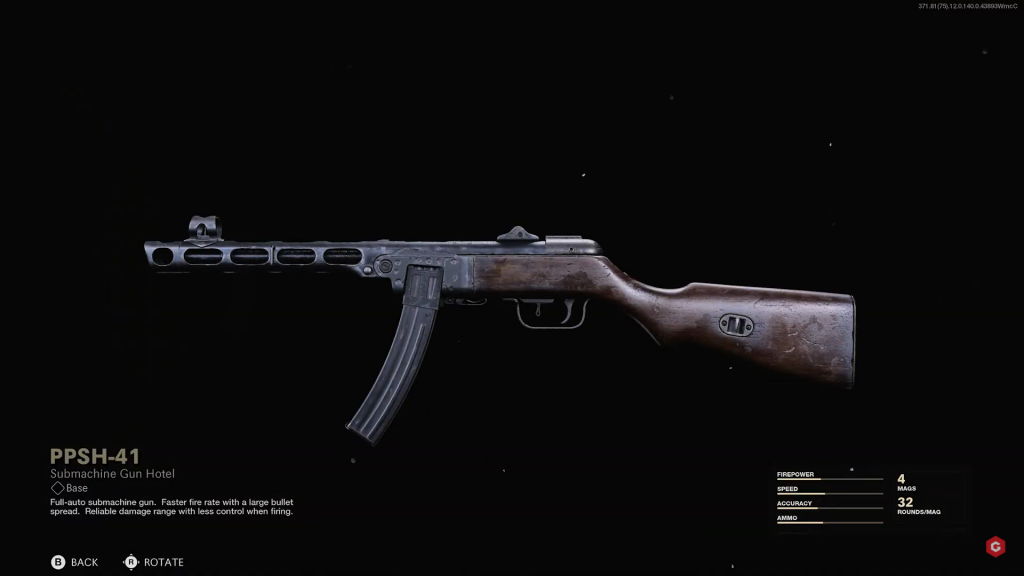 The PPSh-41 SMG will be among the very first new weapons you will get to try in Warzone Season 3.
The damage per shot of this weapon is moderate, but an extraordinary fast fire rate and "high-capacity capabilities" makes it ideal for engaging in close-range combat.
PPSh-41 SMG becomes available once you unlock Tier 15 of the Season 3 Battle Pass.
At Tier 31 you'll also unlock another weapon, the new Swiss K31 sniper rifle.
Season 3 Battle Pass Blueprints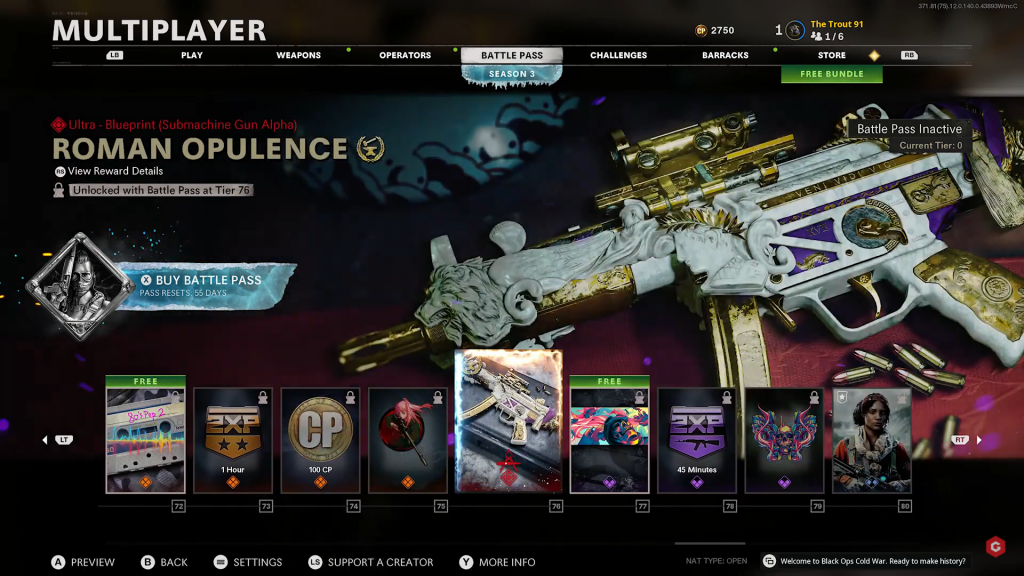 Just like previous battle passes, Season 3 is jam-packed with blueprints that range from Rare, Legendary, and even Ultra blueprints.
The most interesting comes at Tier 76, the Roman Opulence, which gives the AUG SMG (don't get too excited, it's not the AUG from Cold War) a slick imperial look.
Season 3 New Operator skins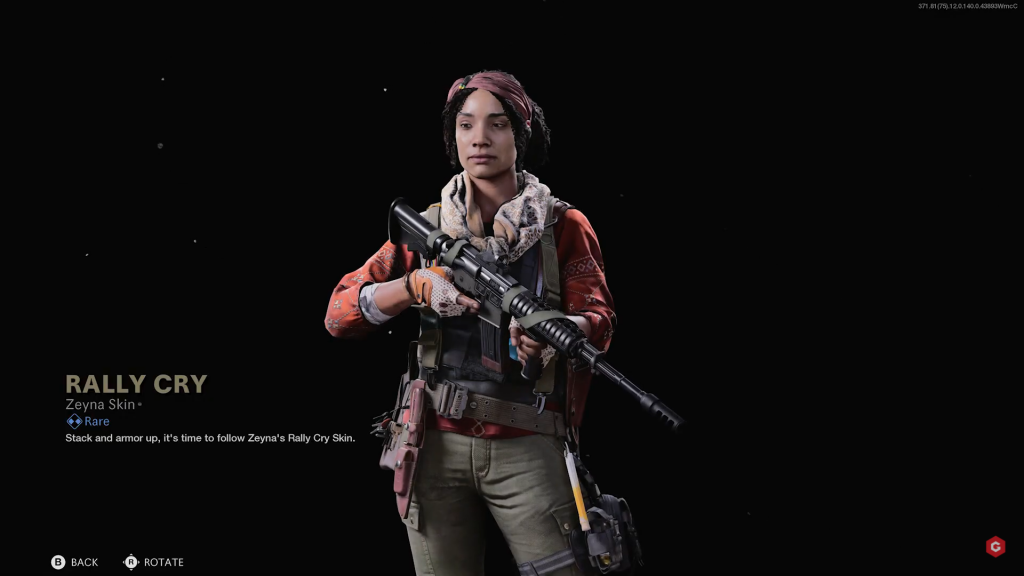 On top of the instant rewards, Beck (Tier 10), Park (Tier 20), and Sims (Tier 30) are some of the Operators graced with cosmetics this time around, with plenty of more to unlock.
These are just some of the highlights of the Season 3 Battle Pass, which is packed with all kinds of shiny new rewards across both paid and free Tiers. You can check every tier on the video down below.
Black Ops Cold War/Warzone Season 3 now available on all platforms.
---
For more Call of Duty news, be sure to check out our dedicated section or some of our MW2 Guides & Tutorials below:
Modern Warfare 2 Guides - Jack Links Skin | Unlock All Operators | Check Server Status | Get Twitch Drops | Post-Credit Scene Explained | Unlock Gold Camo | Get Burger Town Operator | MGB Nuke | Unlock Every Weapon | All Killstreaks| Safe Code Locations|Check KD Ratio|XP Farm Trick|Chopper Gun Glitch|Weapon Tuning|Change Name Color|Hardcore Tier 1 Mode| Turn Off Crossplay|Steam Deck| Raid: Atomgrad | How To Play "Support A Team" | Unlock Orion Camo | Aim Assist Settings | 
Modern Warfare 2 Fixes & Issues-Best NVIDIA GeForce Drivers | Dev Error 6036 | MW2 Missing Items | Unlimited Tactical Sprint Bug | Stuck On Installing Bug | Display Name Not Allowed Bug|Gold Camo Not Unlocking|Voice Chat Not Working| Display FPS Counter | 
Best Modern Warfare 2 Loadouts -  Best Weapon Tier List |  M4 Loadout|  PDSW 528 Loadout|TAQ-V Loadout|M4 Loadout|Fennec 45| No Recoil M4 Loadout | SA-B 50 Loadout | Kastov-74U Loadout |