The Call of Duty Warzone Pacific and Vanguard Season 2 update is filled to the brim with content, from new vehicles to map changes, a shiny new battle pass and much more. Alongside the new KG M40 assault rifle and the Whitley LMG, players dropping into Caldera can bolster their arsenal even further with a new Lethal Equipment called the Sticky Bomb.
Here's what you need to know about the Sticky Bomb in Warzone Pacific and Vanguard Season 2, including how you can unlock it quickly and the new Lethal's effects.
Unlock Sticky Bomb fast in Warzone Pacific S2
Unlocking the Sticky Bomb at the start of Warzone Pacific Season 2 is easy, but doing it quickly will require you to open your wallet.
To unlock the Sticky Bomb Lethal Equipment at the start of Warzone Pacific Season 2, all you need to do is level up that battle pass to Tier 39. Keep in mind that this is via the free tiers, so you don't HAVE to open your wallet.
You can unlock the Sticky Bomb faster by purchasing the battle pass bundle for 2,400 CP. This bundle provides players with, among other shiny rewards, 25 tier skips.
By opening your wallet, you will be only 14 battle pass levels away from unlocking the Sticky Bomb. This means proficient players could unlock the Sticky Bomb before 17th February and start blowing up other players with ease.
How does Sticky Bomb work in Warzone?
The Sticky Bomb is a grenade that sticks to surfaces before exploding if the name wasn't obvious enough.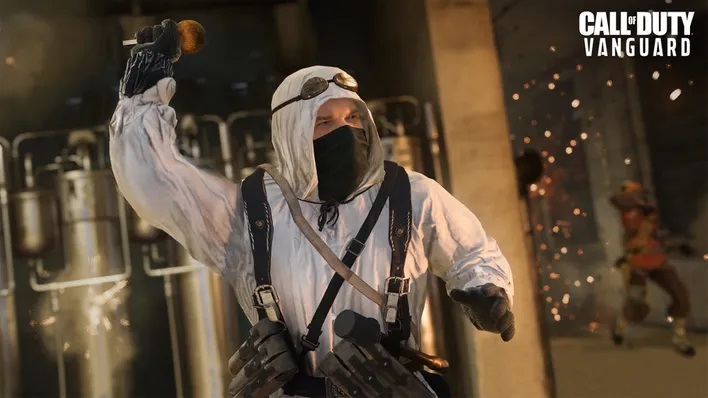 When using the Sticky Bomb, players need to aim it like they would a Throwing Knife. If you hit an enemy, it guarantees a kill, making this a powerful piece of equipment. 
Activision explains how the Sticky Bomb works: "Able to cover more distance than the Gammon but less than the Frag, the Sticky Bomb's forte is guaranteeing a kill when stuck to an enemy. It is a solid damage dealer in unconventional places and an effective way to break down walls and doors.
"When using this grenade, aim it as you would a Throwing Knife - directly at targets - but underthrows are better than overshooting, as it can still be lethal within a few feet of the target."
It is suggested that players pair the Sticky Bomb with the Armory Perk (Unlocked at Tier 44) to throw Sticky Bombs quicker, and thereby allow for faster follow-up shots!
So there you have it, an easy way to unlock the Sticky Bomb in Warzone Pacific Season 2, as well as a description of how this new Lethal works.
Want more Warzone news, guides and tier lists? Well, then don't forget to check out our dedicated Call of Duty section for everything on the iconic FPS franchise.
Featured image courtesy of Activision.
---
For more Call of Duty news, be sure to check out our dedicated section or some of our MW2 Guides & Tutorials below:
Modern Warfare 2 Guides - Jack Links Skin | Unlock All Operators | Check Server Status | Get Twitch Drops | Post-Credit Scene Explained | Unlock Gold Camo | Get Burger Town Operator | MGB Nuke | Unlock Every Weapon | All Killstreaks| Safe Code Locations|Check KD Ratio|XP Farm Trick|Chopper Gun Glitch|Weapon Tuning|Change Name Color|Hardcore Tier 1 Mode| Turn Off Crossplay|Steam Deck| Raid: Atomgrad | How To Play "Support A Team" | Unlock Orion Camo | Aim Assist Settings | 
Modern Warfare 2 Fixes & Issues-Best NVIDIA GeForce Drivers | Dev Error 6036 | MW2 Missing Items | Unlimited Tactical Sprint Bug | Stuck On Installing Bug | Display Name Not Allowed Bug|Gold Camo Not Unlocking|Voice Chat Not Working| Display FPS Counter | 
Best Modern Warfare 2 Loadouts -  Best Weapon Tier List |  M4 Loadout|  PDSW 528 Loadout|TAQ-V Loadout|M4 Loadout|Fennec 45| No Recoil M4 Loadout | SA-B 50 Loadout | Kastov-74U Loadout |