Over the weekend, president and CEO of the
Overwatch League
 Pete Vlastelica was interviewed by
German publication Handelsblatt
in what turned out to be a potentially revealing discussion about the future of the league. In the interview, Vlastelica confirmed that they will be looking at adding six new teams in the future, spread evenly across North America, Europe and Asia-Pacific.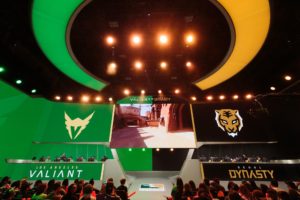 He also suggested that they're very interested in a Berlin franchise – something they want "at the latest next year". This shows an imminence in the expansion of the Overwatch League, and will be interesting to see who can cough up the money to get involved in the OWL, even with the rumoured
higher buy-in
 of up to $60m. As well as Berlin, Vlastelica confirms that they are talking with stakeholders in Paris and Amsterdam as well as other cities in France, Spain and Sweden. With an allocation of only two spots going to more European teams, its certainly going to be interesting to see which cities put up a team and which ones miss out. As it stands, there is only one European team in the league, with two from Asia-Pacific and nine from North America. It would be great to see these figures balance out over the coming years, especially if Overwatch still wants to become the
mainstream, worldwide esport it set out to be
. Vlastelica did not divulge any more information about potential places of interest outside of Europe and Scandinavia, but if this interview is anything to go by we can be sure that the Overwatch League is in close talks with a handful of cities on each continent. Let us know where you think the Overwatch League should expand in to on
Twitter
or
Facebook
, and make sure to follow us for all the news and events surrounding the Overwatch League and the rest of the esports world.