Escape from Tarkov
is back on Twitch Rivals with yet another Showdown event.
To celebrate that occasion and invite fans to watch the tournament, Twitch and Battlestate Games are setting up another round of Escape from Tarkov Twitch Drops.
During the event, viewers of the tournament will be able to earn exclusive Twitch Rivals in-game items for Escape from Tarkov.
If you want to make sure that you will get these items as well, here's what you should do.
How to get Escape from Tarkov Twitch Drops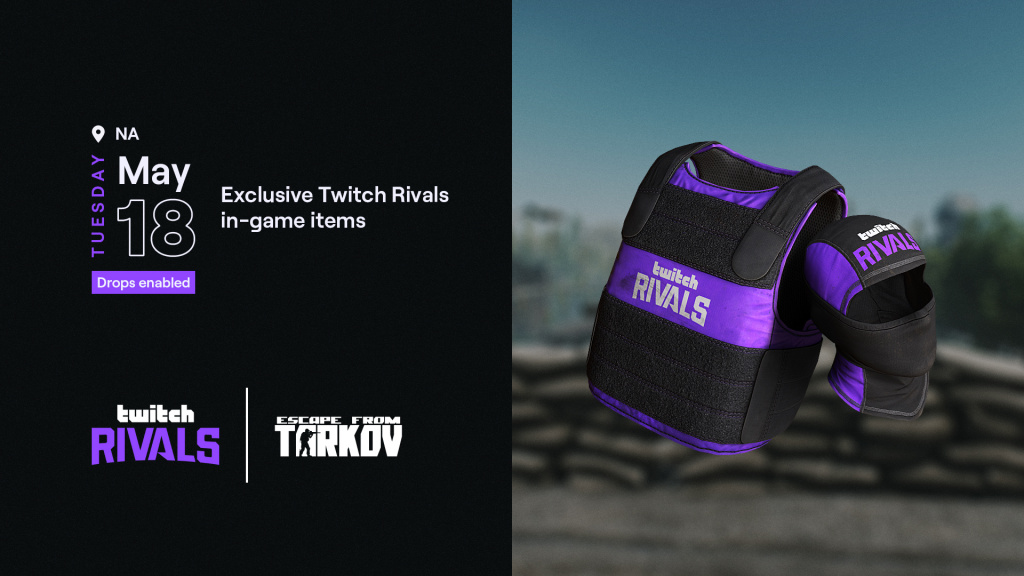 (Picture: Twitch)
In order to earn Twitch Drops during the Escape from Tarkov NA Showdown, all you need to do is simply watch the event.
The tournament will be broadcasted live on the official TwitchRivals channel, as well as on the official BattlestateGames for the Russian audience.
Additionally, all the tournament's participants will have Drops enabled on their personal Twitch channels, so you can watch any of them and earn drops as well.
The tournament is divided into 2 stages, and it is set to start at 10 pm CET / 4 pm ET /1 pm PT.
Before watching the tournament, make sure that your Twitch account is connected to your Escape from Tarkov game profile.
How to connect Twitch account to Escape from Tarkov profile
To earn Drops rewards, viewers need to have an active copy of the game and link their Twitch account to their game profile.
In order to do that, simply go to your profile on the Escape from Tarkov website, log in to your account, and follow the steps presented to you.
Once you complete the procedure, your  Escape from Tarkov and Twitch accounts are now connected and you will earn your Twitch Drops while watching the tournament.
It should be noted that the Drops you earn will only be available to claim for 7 days, so don't forget to collect them in-game before they expire.
For more details about the event, check out our dedicated Escape from Tarkov NA Showdown page.