Earlier this summer, the death of Byron "Reckful" Bernstein shocked the gaming community.
One of the original big streamers on Twitch, Reckful was a role model for many, and especially for people in the WoW community, where he was recognised as one of the best players of all time, and undeniably the most influential Rogue player ever.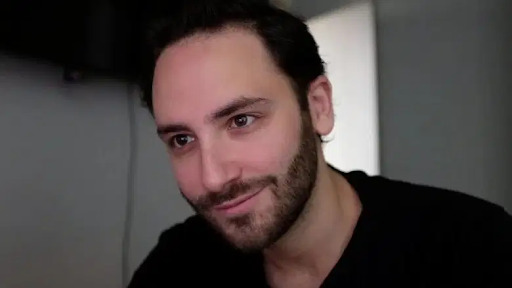 Byron "Reckful" Bernstein(31) has passed away after committing suicide(Picture: Reckful)
And although he and Blizzard weren't always on the same page (he was permanently banned from World of Warcraft), the mutual respect was always present.
Reckful has expressed several times how he misses WoW and his character, but unfortunately for him, he was banned for account trading, and that's a permanent ban offence.
When the news of his suicide was confirmed, the WarCraft team expressed their condolences and respect via official Twiter account.
And now, with the Shadowland beta, they are making sure that the best Rogue player in the world will be forever commemorated in the game he loved so deeply.
Blizzard has paid tribute to Reckful by adding him as a Rogue Trainer NPC in Shadowlands.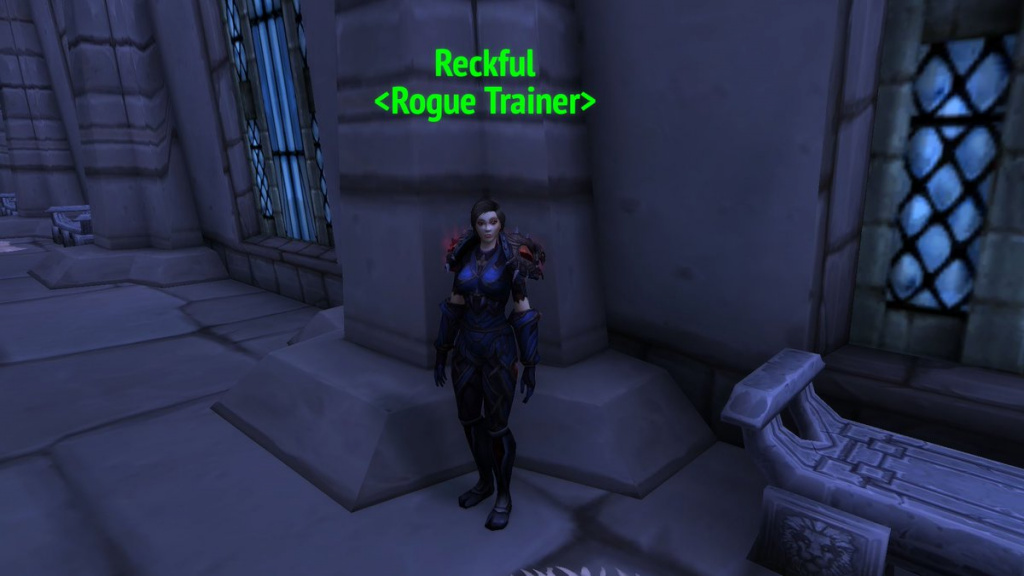 Reckful Rogue Trainer in Shadowlands (Picture: Blizzard)
Reckful NPC is located in the Cathedral of Light, unlike most Rogue trainers who are located in Old Town, and that's because community paid tribute to him by gathering in Stormwind Cathedral.
His character has some unique dialogue lines, and you can even say to him "It was good seeing you again," which is a nice gesture both because of his tragic death, but also because he was banned from WoW for the last six years, and now we are seeing him again in the game.
Interestingly enough, NPC Byron Burnside existed before as another nod to Reckful (his real-life name), which was added with Battle for Azeroth patch 8.0.1, but Rogue Trainer NPC is much more appropriate memory to a Rogue legend.
---
Check out our video below, where we dive deep into the lore of the Dragon Aspects in World of Warcraft, discussing all the leaders, their history, and some family drama!
For more World of Warcraft news, be sure to check out our dedicated section or some of our WoW Guides & Tutorials below:
Dragonflight Guides - Primal Storms Event| Content Roadmap| Play On Steam Deck| Raid Schedule| Dracthyr Evoker Class| Dragon Isles Zones| Max Level & Progression Path| Crafting Orders| Dragonriding| Editions & Bonuses|Dracthyr Evoker|Twitch Drops & Rewards|Maintenance Schedule US & EU|Check Server Status|Performance & Stuttering Fix|DPS Tier List|Mythic+ Affix Rotation Season 1|Reset Talents | Transfer Aborted & World Down Issues | Tangled Dreamweaver Mount | Stuck on Loading Screen Error Fix | Vault of the Incarnates Loot | Wrathion or Sabellian? | 
Dragonflight Tier Lists - Best DPS Class & Build | Best Healer Class & Build | Best Tank Class & Build
Dungeon Guides - Nokhud Offensive | Neltharus | The Azure Vault | Brackenhide Hollow | Ruby Life Pools | 
WotLK Classic Guides - Best Death Knight Builds| Retribution Paladin PVE| Herbalism Leveling| PvE Beast Mastery Hunter DPS| Shadows of Doom| Cold Weather Flying| Fire Mage PvE| Flying Carpet 
Holiday Events - Hallow's End| Feast of Winter Veil  
Featured image courtesy of Blizzard.