World of Warcraft is known for adding a lot of pop culture references over the years, with not-so-subtle hints towards specific topics or famous people. With the Shadowlands beta now underway, players have found a Witcher Easter Egg in a Shadowlands area. Here's what you need to know.
Shadowlands Witcher Easter Egg: Where to find
We are going to kick this off simply showing you where to find the Witcher Easter Egg in Shadowlands, as many players probably want to experience it for themselves. In the next section, we will tell you exactly what the Shadowlands Witcher Easter Egg is about.
To find the Shadowlands Witcher Easter Egg in World of Warcraft, you will, of course, need access to the beta. Then, all you need to do is head on over to the Ardenweald zone.
In the Ardenweald zone, there's a sidequest where a character called "Winter Wolf" and his companion, Daffodil. Check out the image below (as reported by MMO-Sankar) showing you exactly where to find the Shadowlands Witcher Easter Egg.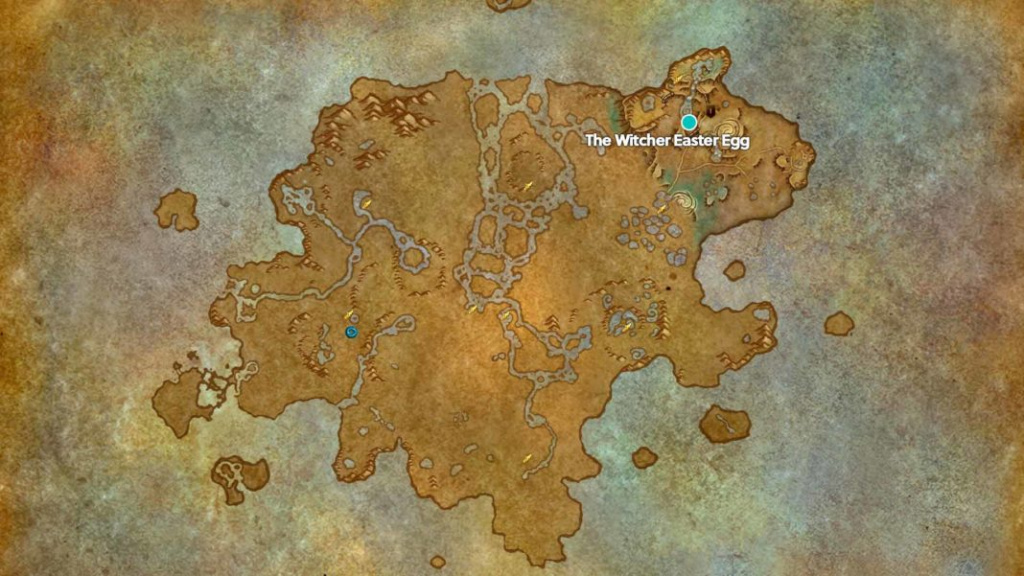 The exact location of the Easter Egg (Picture: MMO-Sankar)
In the next section, you will find some spoilers, explaining exactly what the Easter Egg is all about.
Shadowlands Witcher Easter Egg side quest
The Winter Wolf is a clear nod to Geralt of Rivia, also known as the White Wolf, from the books, The Witcher video game franchise, and the Netflix series. This Easter Egg specifically references the Netflix series, with Daffodil as Dandelion.
The duo will task you with hunting a monster. While you search for the monster, Daffodil will sing the following: "Oh Daffodil, oh Daffodil. He's the best! Not like his partner, who only wants to rest!
"Leave it to Daffodil, the brilliant poet, not that big oaf, everyone knows it! Where is the beast? Where could it be? If you won't help, then leave it to me! Have no fear, you crass buffoo – eh? I, uh … Gwynceirw? I think I found something!"
Then, once you've killed the monster for the Shadowlands Witcher Easter Egg, Daffodil will offer to sing you another song as a reward, aptly entitled "toss a seed to your hunter". 
If you are still waiting for your WoW: Shadowlands beta access, then you can always spend some time watching the latest episode of our Lockdown video series.
Lockdown: What was announced at the Xbox Games Showcase? (24.07.2020)