Over the last few weeks, Call of Duty: Black Ops Cold War has been teased in Warzone, with a wild trail of easter eggs for players to uncover. While we now know the next Call of Duty title will be revealed
inside Warzone on 26th August
, players can still head to the Warzone keypad locations and enter their respective keycodes for some nice loot.
Warzone keypad locations and keycodes
There are six easter egg locations you can open with a keypad active right now in Warzone, if you have the corresponding keycodes.
While the easter egg hunt is over, these locations, which include three bunkers, a room, and two shacks, still offer a plethora of shiny loot for players to use in their Warzone match. 
If you are a little late to the party, these Warzone locations guarded by keypads and keycodes still hold the Call of Duty 2020 secrets, so you can always avoid any news about the easter egg and go on a little hunt yourself.
With the Warzone easter egg locations now sufficiently sold to our readers, we are happy to report there's dedicated Call of Duty fans such as Reddit user HUX3L.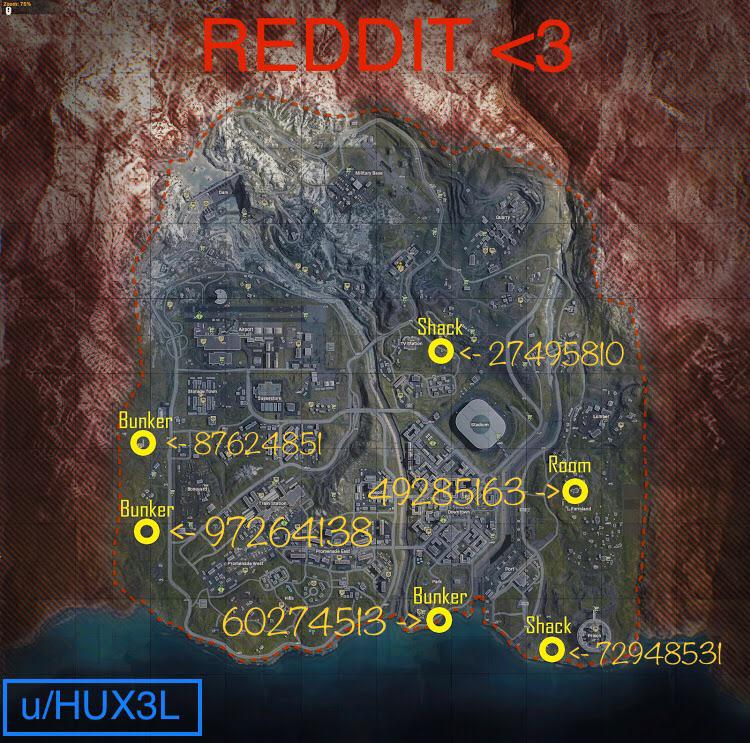 All the Warzone keypad locations and keycodes (Picture: HUX3L)
HUX3L created the image above showcasing every Warzone keypad location and the keycode needed to enter, so everyone can enjoy the shiny loot inside. Clearly, not all heroes wear capes.
With the Call of Duty 2020 reveal taking place in Warzone on 26th August, there's no telling what will happen next. With this in mind, you should probably go and check out the keypad locations, and use those keycodes before they are no longer active.